GET EMAIL UPDATES FROM POWERTOFLY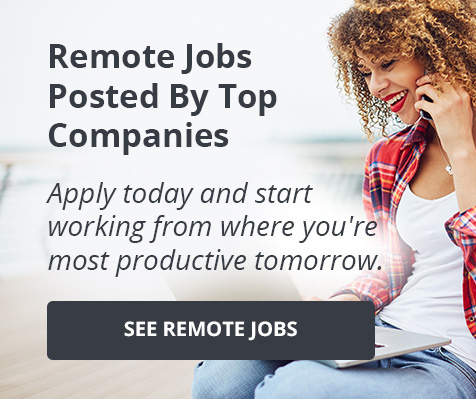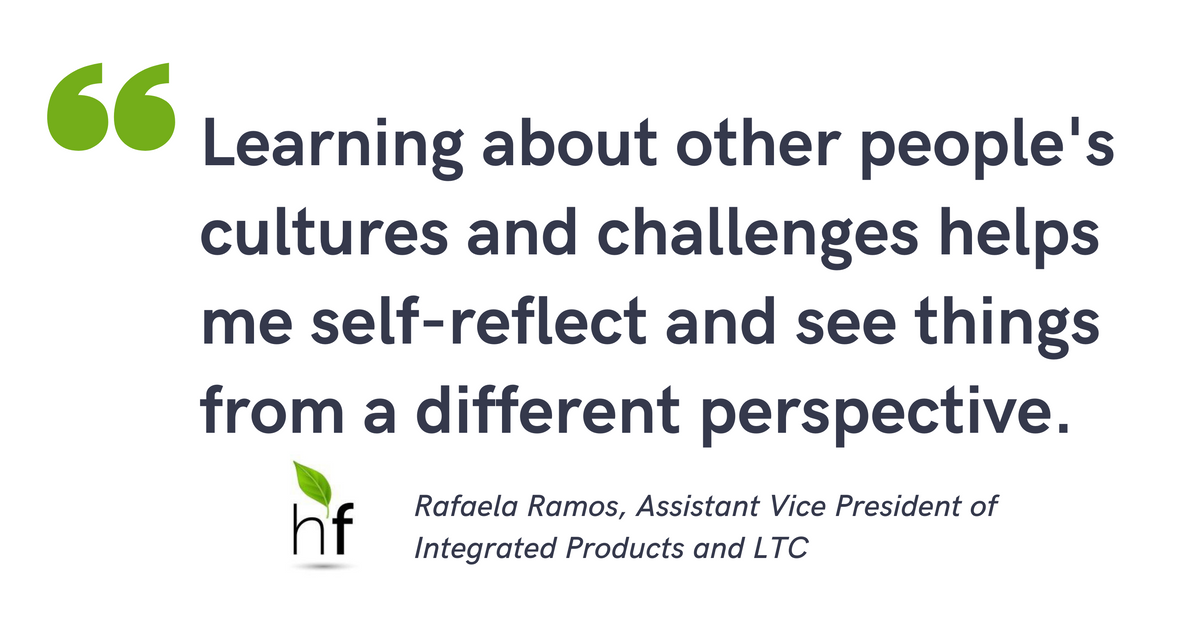 Healthfirst Inc
From Marketing Rep to Assistant Vice President: How Rafaela Ramos Grew Her Career at Healthfirst
You won't catch Rafaela Ramos scrolling through social media in her free time. She much prefers learning about people in other ways.
"I read a lot of articles about current news and events. If I'm not reading about something I'm watching some sort of documentary just to learn," she explains. "I've always been very interested in learning about how other people live."
The Assistant Vice President of Integrated Products and Long-Term Care at Healthfirst was born in the Dominican Republic and immigrated to New York at the age of three. "I'm not on social media, so that forces my relatives to pick up the phone and call me on my birthday! I much prefer that to a post. It forces us to keep in touch, even if we can't see each other in person."
Learning about different backgrounds was crucial for her growing up as a third culture kid. "Growing up, it was important for me to understand how privileged the life I live here is," she explains. "Learning about other people's cultures and challenges helps me self-reflect and see things from a different perspective."
We sat down with Rafaela to talk about how understanding others' backgrounds has helped her grow professionally over the past 14 years at one of the nation's largest not-for-profit health insurers, Healthfirst.
Why she started
Rafaela joined Healthfirst in 2007 as a Medicare marketing representative after a friend suggested she apply for the role, but she didn't think she'd stay for long: "It was a field-based job. So you literally had to be in the field and talk to strangers for sales, and I didn't think that would be my thing at all," she says. "But I knew I could really use the money to pay off school loans, so I told myself I'd do it for six months."
Those six months turned into three years.
"I stayed because of how much I liked the company and its mission—not only was I doing work that I believed in, but it was a fun environment and the workforce had great camaraderie," she says. "And the pay was good," she adds, laughing.
One of the biggest takeaways from working in the field was that she wasn't so bad at selling to strangers after all—she quickly discovered that her interest in understanding how other people live enabled her to tailor her message and sell more successfully. "Having knowledge of other cultures and how people live really helps you become more empathetic. It helps you become a better communicator, because you know what they will be receptive to."
Looking back, Rafaela values her time as a sales representative and uses what she learned out in the field on a daily basis. "I appreciate it because it made me more comfortable with talking to strangers in all environments," she reflects. "I think that that has really carried through in my career here and now that I lead a team of over a hundred people it's helped me be able to connect with different stakeholders and to get my team what they need."
Why she stayed
Rafaela may have joined Healthfirst by chance, but she stayed for the opportunity to continue growing at a company that saw her potential and willingness to put in the work.
"I'm from an immigrant family, I'm not magna cum laude…" she says, laughing, "I've been with Healthfirst for 14 years because they really value hard work and talent, and they recognize it."
With six years of sales field experience under her belt, Rafaela applied for an assistant director role outside of the sales department. "I talked to my leader at the time and [told them] I want to understand the insides of the operations. 'I get the field, I get the sales, I've done it. I want to do something different,'" she recalls.
She got the role and quickly ramped up her leadership skills: "I went from managing a team of 12 individuals from the sales perspective to a team of close to 40," she explains. "I was managing managers, which is a whole different level and that was a skillset that I had to develop."
She stayed in that role for five years before being given an in-place promotion to director of the unit.
"Something that keeps me at Healthfirst is the fact that they are big on recognition. So I think they recognized that I was in this role for five years doing director level work. That really stayed with me because I realized that my hard work was being recognized," she explains.
Making an impact as a leader
Rafaela worked as a director for three years up until her recent promotion to Assistant Vice President. Now she leads a team of over one hundred employees working to ensure that the 25,000+ members using their long-term care products are well taken care of.
"They make me look good," she says of her team, smiling.
But a big key to her success is applying what she learned as a sales rep about the importance of knowing your audience. She gets to know her team members on an individual level and adapts her leadership style to meet their needs based on the situation. "I've always been very mindful of situational leadership. I've invested in myself and Healthfirst has invested in me to learn tools that are effective in being able to run organizations that have good culture and good morale, which lead to behaviors that you want your team to exhibit, which will then drive results."
In the same way she goes the extra mile to get to know her employees, she does the same for her clients. "I'm glad that I work for an organization that really cares about its members and how they serve a community that needs it the most," she explains. "What my team and I do impacts others, especially those that need a voice and need someone to advocate for them, or need someone to help them navigate through the healthcare process, which is so complex. I'm really happy that I work in healthcare and that gets me excited to get into work every day."
Do you want to work for an organization where you can grow your career? Check out Healthfirst's open roles here!