GET EMAIL UPDATES FROM POWERTOFLY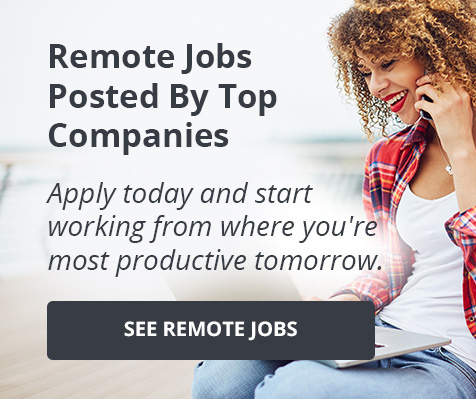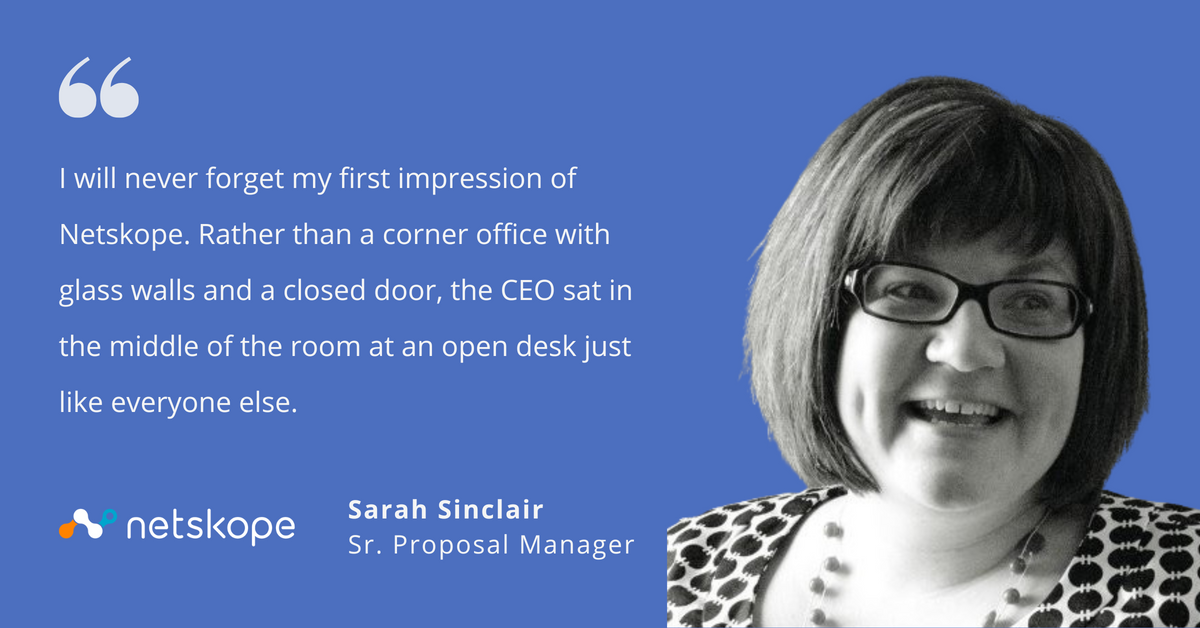 Upskilling and Development
5 tips for collaborating with subject matter experts
Insight from Netskope's Sarah Sinclair
Sarah Sinclair is an avid board game collector. Whether she's trading materials in Settlers of Catan or brainstorming unique words during Scattegories, she enjoys thinking strategically and collaborating with team players.
"You can say I am hooked," she says, laughing.
When we catch up with Sarah, it's clear that this team-player mindset carries over to her work as a Senior Proposal Manager at Netskope, a global cybersecurity leader. Sarah excels at collaborating with subject matter experts, and after 18-plus years of developing Request for Proposals (RFPs), she knows a thing or two about leveraging the expertise of her colleagues.
"Most RFPs have questions involving all aspects of a business. It would be impossible to know every answer to every question," Sarah says. "At Netskope, my team works with every single department within the company to collect this information."
We asked Sarah to share how she's built a winning strategy for collaborating with subject matter experts (SMEs), along with a few tips for how you — no matter your role — can do the same.
A fortunate mistake
Sarah's career in the RFP space started by accident.
After college, she landed an interview for a Project Manager position with a technology company. Despite preparing for the interview, Sarah found herself perplexed by the topics and terminology brought up in conversation.
"The panel used terms like Request for Information and Request for Proposal. I had no idea what these terms meant; I had not come across them in any of my research on what makes a good Project Manager," she says.
It turned out that two Sarahs had interviews that day, and the panel had confused the two candidates. Despite the mixup, Sarah walked away with the job offer — and hasn't looked back since.
"That was in 2005, and today I am proud to say I have spent the last 18 years supporting sales teams with their RFPs," she shares.
Throughout this time, she's leaned into relationships to gather information, strategize, and write sales proposals that increase revenue. "RFPs can vary greatly in their format and complexity, but the one thing that is consistent is you will always be asked new questions that you need to research," Sarah explains. "That is why SMEs are so critical in the proposal process."
Winning strategy for collaboration
Sarah believes that successful collaboration with SMEs is built on three key factors: culture, connection, and understanding.
Collaborative culture
"SMEs are usually very busy," Sarah shares. "I strongly believe that overcoming this roadblock begins with company culture. Winning a deal is not solely the sales rep's responsibility. It is everyone's responsibility."
Fortunately, Sarah found the right culture for collaboration five years ago when she applied for Netskope's Proposal Manager opportunity.
"I will never forget my first impression of the company. Rather than a corner office with glass walls and a closed door, the CEO sat in the middle of the room at an open desk just like everyone else. Netskope's Culture Tenants said they are Collaborative and Transparent, and that desk in the middle of the room said all I needed to know," she recalls.
Sarah appreciates how these cultural tenants manifest in her own interactions. "Everybody works hard and we work together. Our corporate leadership is clear, open, and honest," she says.
This also means that when developing RFPs, Netskope's leadership team helps each contributor understand how their role impacts the bigger sales picture. "Then, SMEs are more willing to give their time," Sarah confirms.
Building connection
Sarah also brings up the relational side of teamwork, including developing camaraderie with colleagues.
"A challenge commonly faced when partnering with SMEs involves putting in the work to earn the SME's trust," she says. Leaning into her team-building skills, Sarah finds fun ways to connect with her teammates on a human level and learn about their interests.
"I know one SME who loves a good dad joke, and so I try to make a point to share a joke with him every now and then," she says with a smile.
Sarah also believes in the power of gratitude. Sending a simple thank you note and being considerate of another person's time helps teams to celebrate wins together.
Creating understanding
And the final piece of the puzzle? Translating SMEs' complex dialect into digestible information.
"I have found that many times, the content an SME provides may be more 'in the weeds' than we need for the RFP," Sarah says. "It's important to take the technical concepts and explain them in a reader-friendly way. A good way to do this is to ask, 'If I showed this answer to a person on the street, would they understand what I am trying to say?'"
5 tips for collaboration with subject matter experts
Sarah finds that effective collaboration with SMEs leads to both stronger customer relationships and a deeper level of personal expertise.
"We're able to become a trusted resource for our sales team (in my case) and the organization as a whole."
She encourages us all to develop our collaboration skills and lean into the expertise of SMEs, leaving us with these five tips to help:
Be considerate of SMEs' time. "Do not reach out to an SME the day you need an answer. Identify early in your process which questions you may need help with and get out in front of those first," shares Sarah.
Don't ask the same questions over and over. "Nothing will upset an SME more than to be asked the same question by the same person or team over and over," says Sarah. "It is important to store their answers in a central repository and communicate with team members when new content is added."
Ask questions. "While it's important not to repeat a question because of a lack of documenting an SME's answer, you should ask clarifying questions," she shares. This ensures you're providing accurate information to customers.
Tell an SME what research you have done on your own. "I often find I get a much quicker response from SMEs when I have done some of the initial legwork myself," says Sarah. She's learned that it's easier to edit content than it is to start from scratch, so giving the SME a starting point is often welcomed.
Have fun! Sarah encourages you to find fun ways to connect with SMEs. "Take a true interest in them as a person. If they have exceeded expectations or responded to a tight deadline, a thank you note is always appreciated and welcomed!"
Interested in bringing your expertise to Netskope?
Check out their openings here
.