At PowerToFly we're devoted to diversity, inclusion and the crucial role immigrants have in building up America. My parents are both immigrants - my father's parents survived the Holocaust and my mother's parents fought Hitler as members of the British Army (my grandmother was a nurse and my grandfather was a surgeon who parachuted into war zones to set up mash units where he would operate).
---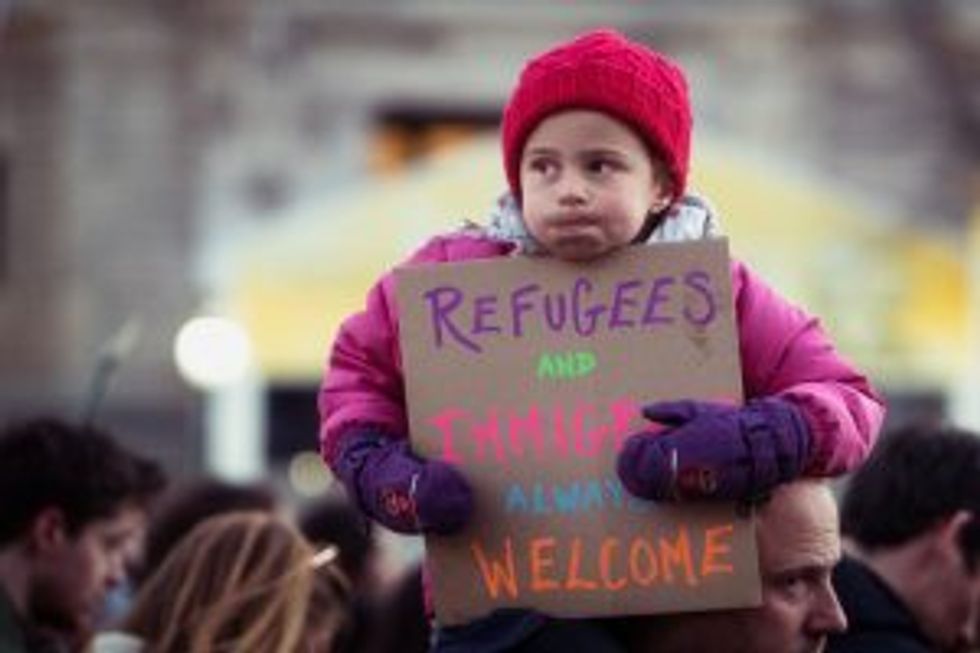 Photo Credit: Lorie Shaull
Both my parents came here when they were children and owe so much to immigration policies that fueled our nation forward.
Milena, my cofounder at PowerToFly, is an immigrant from Bulgaria. We often remark how our relationship works because of our disparate backgrounds. But one thing is consistent - we both wouldn't be here without the immigration policies that have built America.
That's why Milena and I are so proud to sign this letter from over 400 tech leaders in NYC, condemning President Trump's Executive Order on immigration.
You can read it from the original source here from Tech NYC.org. The body of the entire letter is pasted below.
January 30, 2017
President Trump:
We are business leaders and investors from New York City's robust and growing technology
sector. Among the reasons we proudly build and grow companies here in New York City is
the rich diversity the city and its residents provide. We write out of concern that your recent executive orders will undermine that and send a dangerous message to all immigrants that they are not welcome here.
America has long provided homes and futures to millions who dared to share in our
collective dream. There is nowhere this is more true than New York City—home to Ellis
Island, the Statue of Liberty, and more foreign-born immigrants than any other city in the
world. Your executive orders suspending entry for citizens of certain countries, even those who currently have legal status, along with limiting the refugee program, threaten those immigrants who are our current and future neighbors, friends, colleagues, customers, and even bosses. Their presence is a crucial ingredient that sets New York City apart and a fundamental reason why we have all chosen to build our careers and companies here.
In addition to all of the humanitarian reasons to welcome refugees, it is dangerous to
discourage immigration when the facts show that immigrant entrepreneurs play a significant role in the American economy. Immigrants are more than twice as likely to start a business
as the native-born population. Immigrant entrepreneurs started, in whole or in part, some of the most important technology companies of our time including LinkedIn, Tesla Motors,
Zipcar, Google, Intel, Yahoo!, eBay, and WhatsApp. More than half of the companies on the current list of U.S. technology startups valued at $1 billion or more were started by
immigrants.
We should be doing everything in our power to attract these entrepreneurs to the United
States. Yet when we close the door to immigrants from certain countries, not to mention to
refugees, we are telling all immigrants that they are not welcome here.
We are confident that we can achieve security without threatening the inclusivity and
diversity at the heart of New York City—and the United States. We encourage you to rescind
your recent executive orders.
Sincerely,
Katharine Zaleski
Cofounder and President of PowerToFly
Milena Berry
Cofounder and CEO of PowerToFly
[Click here for additional signatures and the full letter]
Get email updates from PowerToFly