GET EMAIL UPDATES FROM POWERTOFLY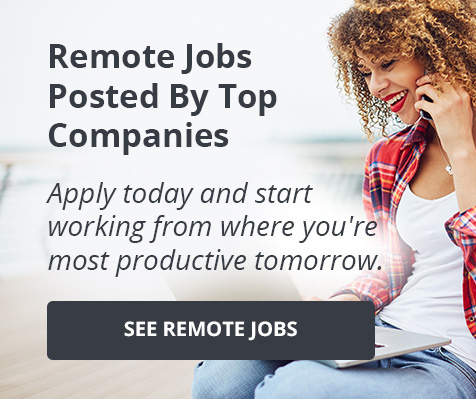 GoTo
Resume Gaps and How To Handle Them: Advice From a Recruiter at GoTo
💎 Believe it or not, resume gaps can add value to your overall experience. Watch this video to learn how breaks can positively impact your career, and prepare for the interview process at GoTo!
📼 Resume gaps: "The advice I would give to someone with gaps in their CV or resume would be, first of all, try not to focus or worry too much about them." Watch this video, where you'll meet Meghan Fischback, Senior Talent Acquisition Partner at GoTo, who will review GoTo's application and interview process and share some insights on how to prepare.

---
📼 It is a not-so-well-known fact that resume gaps can add value to your overall experience. Whatever the scenario, Meghan advises including a brief explanation of how you spent that time in your CV. Perhaps you were upskilling or took the time to really research and evaluate your next best fit. Try to include the value you obtained from that experience in your brief explanation.
📼 Apart from advice on handling resume gaps, Meghan reveals how you can improve your chances of getting hired at GoTo. First, in general, when you're applying for a new role, you want to take the time to tailor your CV to that opportunity. You need to understand the job description and the requirements and tweak your CV honestly to address them. Second, when you get your interview scheduled, be sure to prepare. Do your research on the role, the organization, company updates, and the hiring managers you're going to meet. Practice some well-rounded examples. You can use the job description as a guide for what questions you might be asked!
Don't Worry About Resume Gaps - Prepare for This Recruiter Question Instead
One of Meghan's go-to questions for candidates is, "What motivated you to apply to GoTo?" What she's looking to understand is: Did the candidate do any research on the organization? And what did they find that got them excited about the opportunity? Apart from that, open questions help recruiters get better insight into a candidate's thought process and how they apply their skills and knowledge for success.
🧑💼 Are you interested in joining GoTo? They have open positions! To learn more, click here.
Get to Know Meghan
Meghan is an experienced, candidate-focused recruiter specializing in volume, multilingual recruitment across Sales, Marketing, Trust & Safety, Customer Care, and IT. Skilled in Talent Acquisition, People Management, Candidate Experience, Employer Branding, Advertising, and Sourcing Strategy, she's passionate about all things recruitment! When she's not growing teams and dreams, you can find her making music or swimming in the nearest ocean! If you are interested in a career at GoTo, you can connect with her on LinkedIn!
More About GoTo
GoTo's flexible-work software – including GoTo Connect, GoTo Resolve, Rescue, Central, and more – is built for small and medium-sized business IT departments, but powerful enough for the enterprise. By building its secure, easy-to-use software, GoTo is committed to ensuring the time at work is well-spent so that time outside of work is better spent. With over 3,000 global employees and over $1 billion in annual revenue, the remote-centric company's physical headquarters is in Boston, Massachusetts, with additional offices and thousands of home offices in North America, South America, Europe, Asia, Australia, and beyond.