GET EMAIL UPDATES FROM POWERTOFLY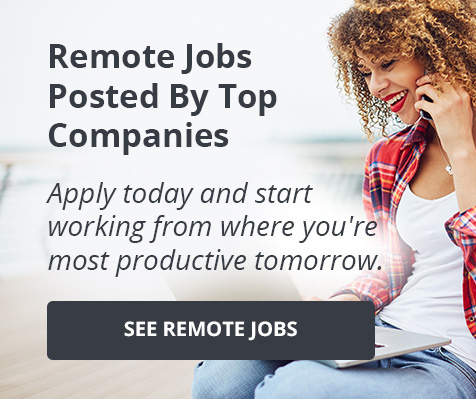 Healthfirst Inc
Healthfirst's Behavioral Health Pediatric Team is Growing. Become One of Its Members!
💎Join a behavioral health pediatric team that works diligently to ensure high-quality behavioral healthcare for children and their families. Watch the video to the end if you want to be a part of Healthfirst!
📼The behavioral health pediatric team at Healthfirst could be the next step in your career. Nicole Winterhalter, behavioral health utilization review care manager, and Emily Brassard, LCSW behavioral health care manager at Healthfirst, go over the day-to-day of the team and will share with you who they're looking for as new team members.
---
📼A behavioral health team should work collaboratively with other areas. The pediatric division at Healthfirst works with community agencies to enhance the lives of their members. Their mission, as well as the company's, is to help ensure that members have access to quality healthcare and experience superior satisfaction by offering a variety of health insurance plans in the New York metropolitan area.
📼The individual behavioral health pediatric team meets regularly to discuss areas of strength and potential growth to ensure high-quality standards and member satisfaction. They celebrate success as a team during meetings and feedback sessions. as a company, they do it through incentive programs that reinforce company success and individual performance. Overall, true success is when they hear how their work has contributed to positive change in people's lives.
A Behavioral Health Pediatric Team That Embraces Diversity
Healthfirst's behavioral health pediatric team values each of its members. They are sensitive to the needs of all coworkers and reflect the culture and identity of members and colleagues. They strive to create a sense of belonging and provide equal access to opportunities and resources.
🧑💼 Are you interested in joining Healthfirst? They have open positions! To learn more, click here.
Get to Know Nicole Winterhalter
Nicole is a hard-working, motivated psychologist with solid clinical experience as a practicing therapist, evaluator, supervisor, and in utilization management. She is service oriented and has strong interpersonal, organizational, and prioritization abilities. If you are interested in a career at Healthfirst, you can connect with Nicole Winterhalter on LinkedIn. Don't forget to mention this video!
Get to Know Emily Brassard
Emily Brassard is an experienced licensed clinical social worker with a background in direct care, case management as well as individual and family psychotherapy. Emily practices strengths-based and trauma-informed care and has exceptional interpersonal and organizational skills. She has devoted her career to working with children and their families to strengthen relationships, increase healthy coping strategies and improve the overall health and wellness of the people she serves.
More About Healthfirst
Healthfirst is one of the nation's largest not-for-profit health insurers, offering members access to high-quality, affordable healthcare. The company's mission is to put its members first by working closely with care providers and community leaders to address broader issues that can impact health and well-being. This value-based care model is the foundation of Healthfirst's sustained growth in one of the most dynamic markets in the country. Healthfirst employees believe that good health doesn't start in a doctor's office and are passionate about what they do, focused on the future, and dedicated to making a difference in people's lives.