GET EMAIL UPDATES FROM POWERTOFLY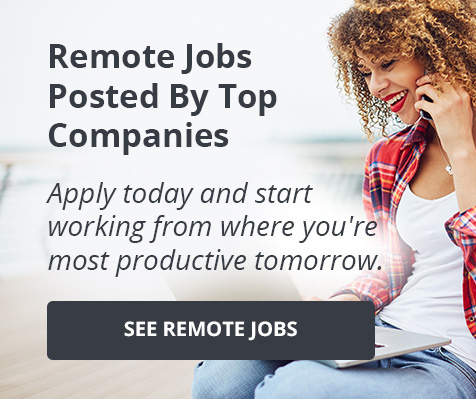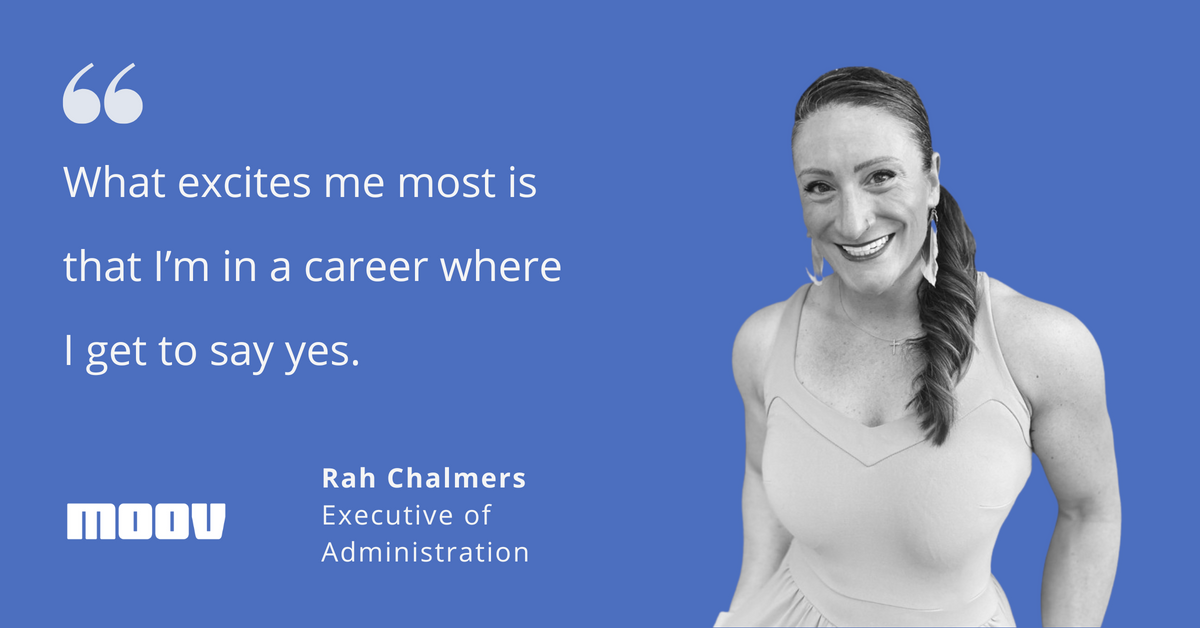 Moov Financial
The Power of Being a Generalist in a Specialized Field
A Conversation with Moov's Executive of Administration, Rah Chalmers
Rah Chalmers' professional journey has been anything but linear.
She started her college career as a performing arts major, then joined the corporate world in various Forbes 500 companies, and eventually packed her life into a U-Haul in search of more professional freedom.
"I started researching 'where to move for a startup?' Denver, Colorado sounds like a great idea!" Rah recalls.
This hustle mindset not only led Rah to become the executive of administration at Moov Financial — a venture-backed payments platform — but it also made one thing abundantly clear: she thrives in a multifunctional role.
Career translation? Become a generalist.
We sat down with Rah to hear how she found her passion for thriving in a cross-organizational role and learn her best advice on deciding whether the generalist path is right for you.
Chasing Dreams Out West
Rah's love for innovation and creativity led her to an arts scholarship in college, only to realize it wasn't the most pragmatic career choice.
"Coming from a very low income background, and by low income, I mean from the projects, I had to figure out: how am I going to pay for school? What talent do I have and how can I use it?"
Rah pivoted to a bachelor's degree in technical writing and administration with a minor in performing arts — allowing her to keep the scholarship while preparing for a career with a large corporation.
However, things didn't exactly go as planned. Once in the corporate world, Rah found that the well-established procedures and business approaches of large companies didn't give her enough room to experiment, learn, and grow.
"So much of the work I was doing wasn't creating productive change. It wasn't making the organization better," Rah remembers.
Around this time, Rah started hearing about a trendy, new career route: startups.
"Wait, what! What is a startup?" Rah laughs. "Quickly, I realized that startups are a huge opportunity for you to create exponential growth in your career. They're sleek. They have a quick pace. They're a totally different grind."
With high hopes, Rah packed her life into a U-Haul and moved to Denver — a hub for startups at the time — in search of professional growth, flexibility, and impact.
And she found all of that and more.
Rah grew the gross profit of a small health and wellness group on the verge of bankruptcy by more than 400% year-over-year. She realized her love for making organizational changes and developing a big operational portfolio to solve multiple problems.
Rah eventually brought this generalist skillset to Moov Financial, where she was given autonomy to develop her role as a big-picture visionary, gatekeeper, tackler, and executor.
"It's such an impactful position to be in. You get to experience a lot of different parts of not just people, but the company and the organization."
Creating Impact as a Generalist
Rah is a "problem solver, a let's figure it out" woman.
She takes on a myriad of projects and collaborates with different types of professionals.
"What excites me most is that I'm in a career where I get to say yes. My CEO asks if I want to take on something new, and I have the freedom and trust to say yes, even if I don't know how. I will figure out how," Rah laughs.
Rah also recognizes that being a specialist is not the only way to carve out a career and make a name for yourself.
"I'm sure everyone's heard the quote that a jack of all trades is a master of none, right? People think that's where the quote ends, but it's not the end of the quote. The full quote is that a jack of all trades is a master of none, but oftentimes better than a master of one," says Rah.
While specialists are brilliant in their given area, in Rah's career experience, generalists are the safety nets of all areas. They execute quietly behind the scenes on a high level, with a broad and deep reach.
Even more, generalists see the big picture and act as connectors to ensure that all the moving parts of the organization function.
By creating impact in her role, Rah found more than just a job at Moov Financial.
"I often wake up grateful that I get to have a career like this. I get to work with all these incredible, ridiculously smart people, and I get to level up my skills alongside them. I get to help build, in my own way, this organization."
3 Ways to Evaluate if the Generalist Path Is Right for You
Rah's story is not only proof that generalists can come from a variety of backgrounds and experiences, but also that they can create meaningful impact.
"I want to empower and encourage people in the organization to be direct contributors and executors," shares Rah. "As a generalist, you are postured and positioned as a conduit that serves the organization."
How do you know if the generalist or specialist path is a match for you? It requires some self-reflection, according to Rah.
Here are three factors to consider:
Know yourself. "I think as a person you know if you find interest in a lot of things or if you're passionate about one or two areas," Rah shares. "Ultimately, know how you're wired." For Rah, this meant recognizing that she likes exploration, freedom, and adventure — and doesn't want to be siloed at work, or in life.
Have a clear idea of what you don't want. "Know what you don't like, what you don't want, and what keeps you from thriving. It's probably more important than knowing what you want," says Rah. "If it's challenging to consistently pivot, re-prioritize, mediate and function in organized chaos, I would say being a generalist would have its challenges."
Know whether (or not) you're a team player. "Because generalists work cross-functionally and have to collaborate with people across the entire organization, make sure you can adapt to different communications styles and personalities," advises Rah. "One minute you might meet with an executive who prefers quick updates, the next could be an introverted developer who needs a different approach — having people skills and being able to read the situation and adjust is vital for a generalist."
If you're interested in career opportunities with Moov Financial, check out
these openings
!
Related Articles Around the Web