GET EMAIL UPDATES FROM POWERTOFLY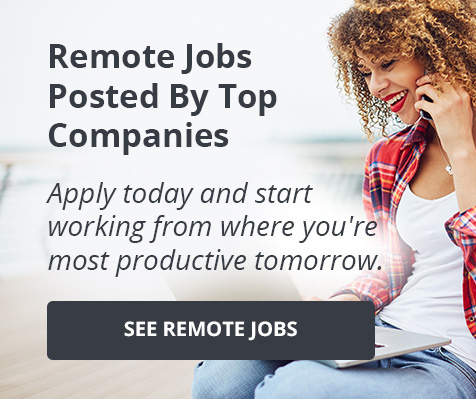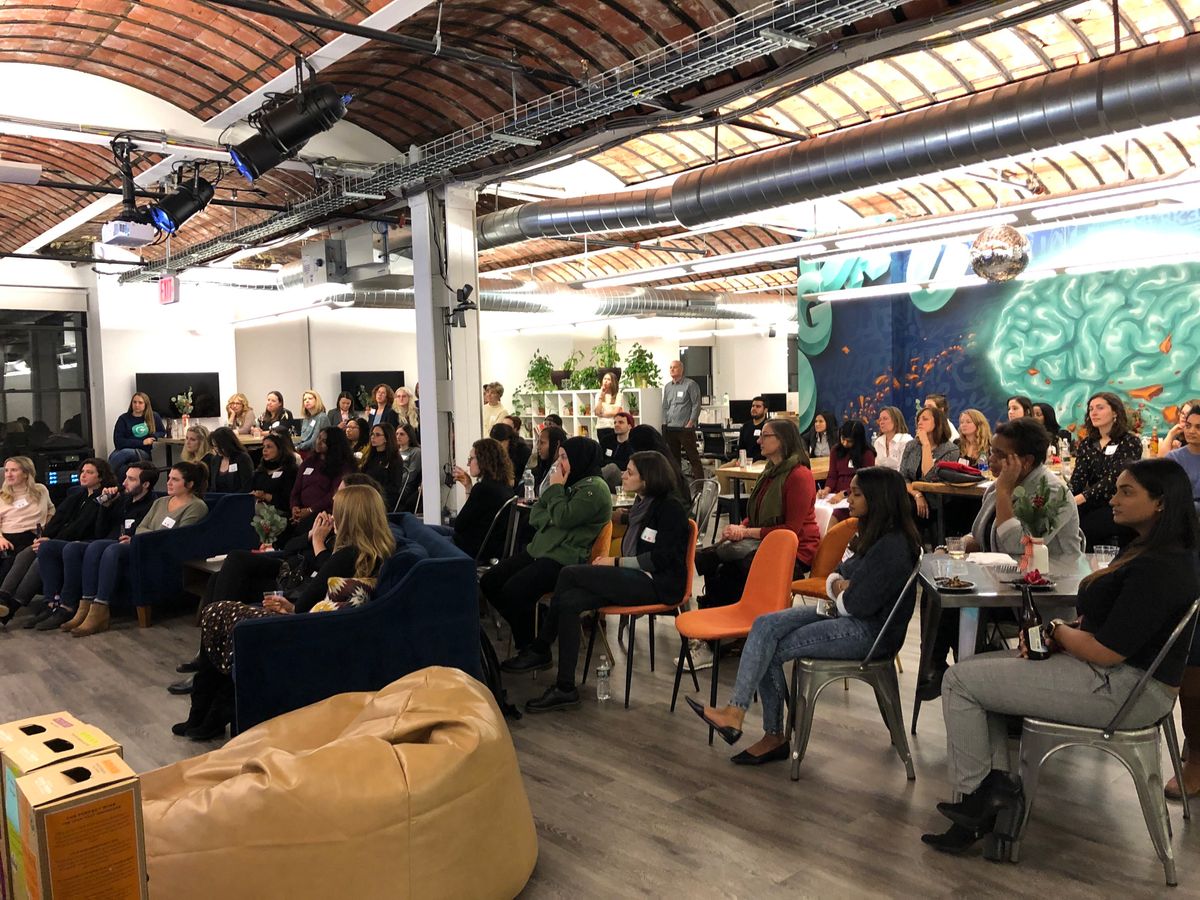 PowerToFly Joined Guru For Our First-Ever Event in Philadelphia
PowerToFly has presented over a hundred events across the United States as well as in Canada and three events in London and yet we had never hosted an event in Philadelphia. That all changed on December 11th when PowerToFly partnered with Guru, a fast-growing startup based in both Philadelphia and San Francisco, to present a fun evening of learning and networking featuring several of Guru's women leaders.
Guru uses AI to help companies create amazing customer experiences and close deals. From Google Docs and Slack threads, to inside apps and the minds of your best and brightest, Guru captures your company's expertise to utilize in the future. Their impressive list of clients include Slack, Square, Zoom, Spotify, Dell, Shopify, Buzzfeed and many more.
This special gathering was hosted by PowerToFly's Lauren Hagerty and began with over an hour of networking over delicious bites and refreshments. Guests had the opportunity to meet face-to-face with members of Guru's tech and hiring teams as well as their own skilled peers.
After some brief opening remarks by Lauren, I audience was in for a real treat as the evening's keynote address was delivered by Rick Nucci, CEO & Co-Founder of Guru. Rick did a deep dive into Guru's mission and principals, leaving no question that this is a company that cares deeply about diversity, inclusion and supporting it's employees.
Next up, Jamey Harman, Customer Success Manager provided an overview of Guru's product and how it transforms information into technology through expert verification, knowledge alerts, suggested tags and other tools.
Our programming concluded with a panel discussion exploring the career journeys and current projects of several of Guru's women leaders including Bianca Feliciano Nedjar, People Operations Manager; Hillary Curran, Director of Customer Experience; and Mansi Pathak - Engineering Manager. Our esteemed speakers then stuck around to answer questions from our inquisitive audience.
This special evening, PowerToFly's last live event of the year, concluded with more networking time before we all called it a night.
---
Guru is hiring. Guru's CEO was named one of the "Top CEOs - Small & Medium Companies for 2019". Their benefits include an employee stock option plan, health and commuter benefits, and a dog-friendly office! Read more about Guru's upbeat and engaged culture HERE.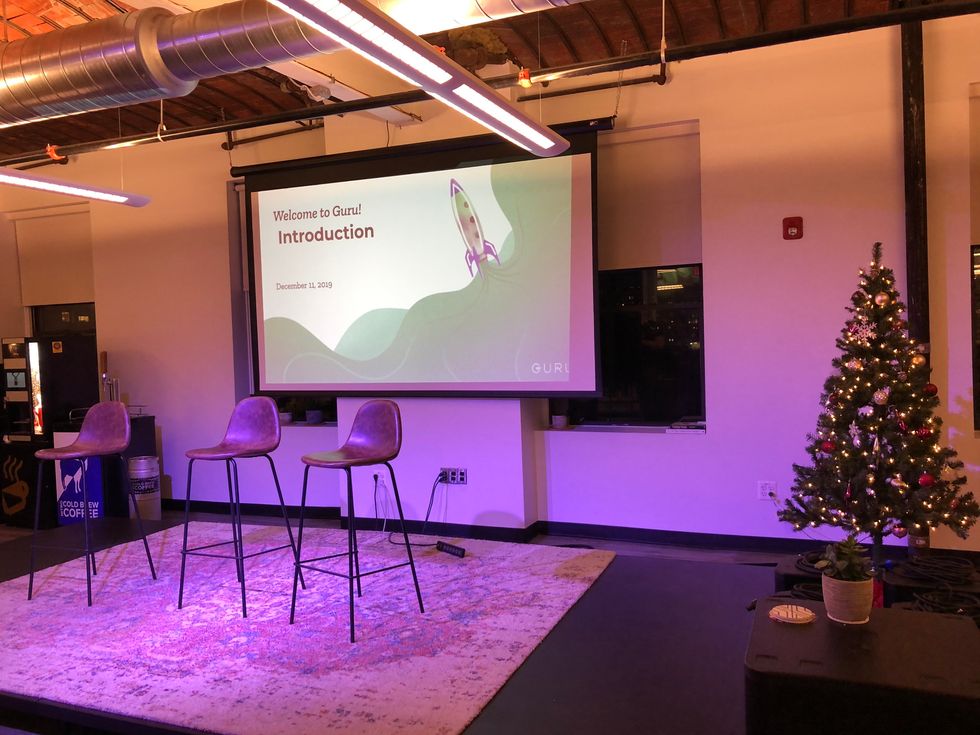 We're all ready for our guests!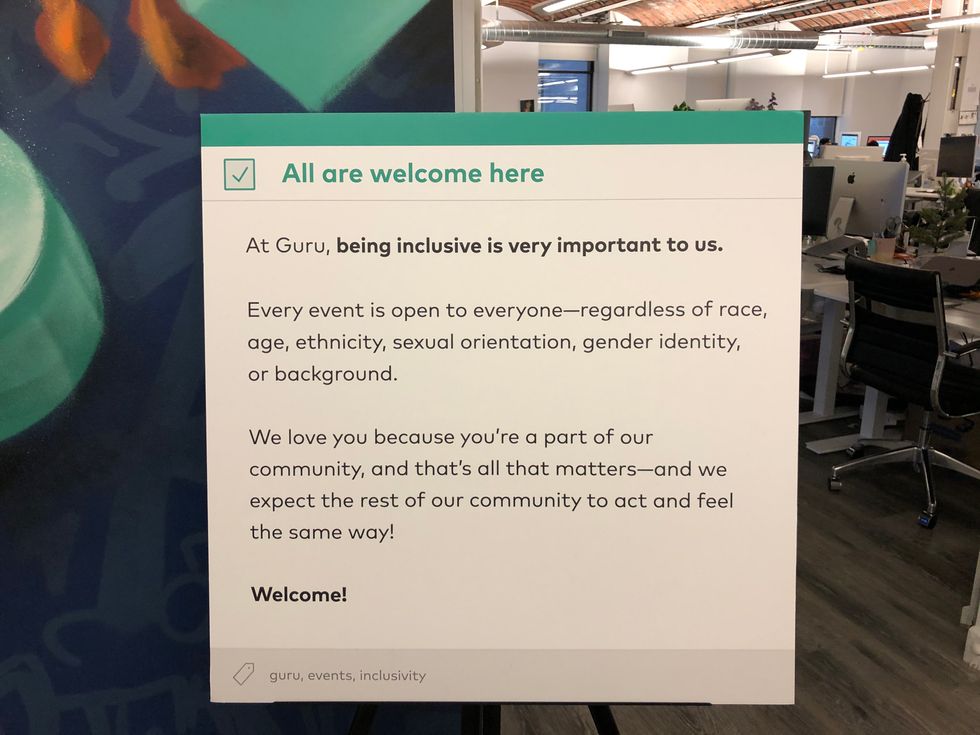 Guru's amazing inclusion policy.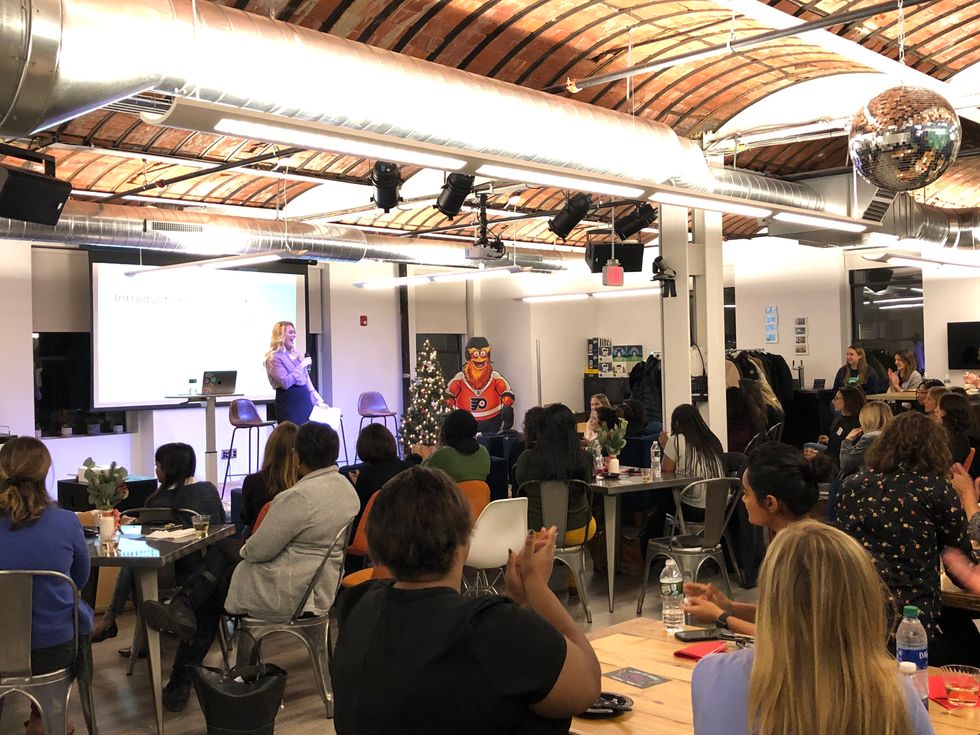 PowerToFly's Lauren Hagerty starts things off.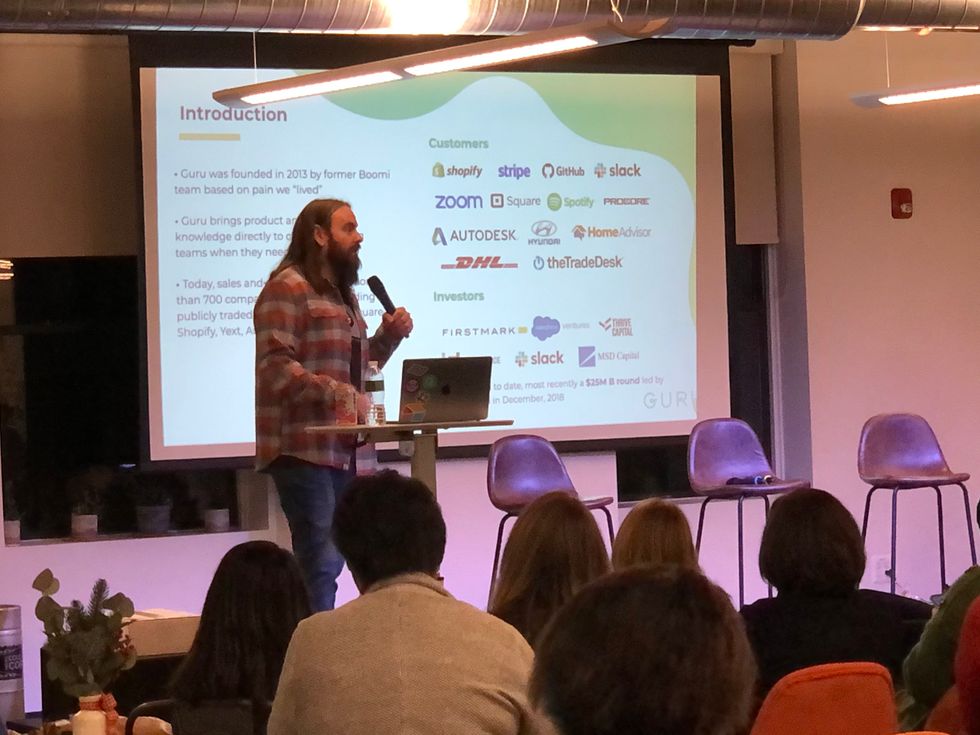 Guru CEO Rick Nucci delivers the night's keynote address.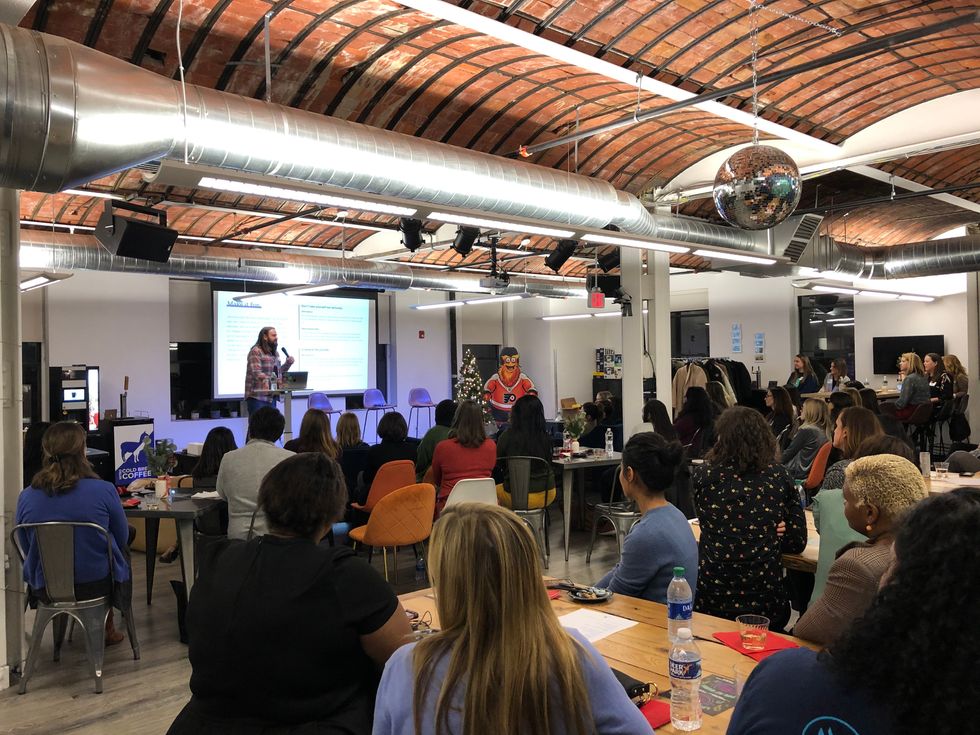 Guru CEO Rick Nucci address our audience.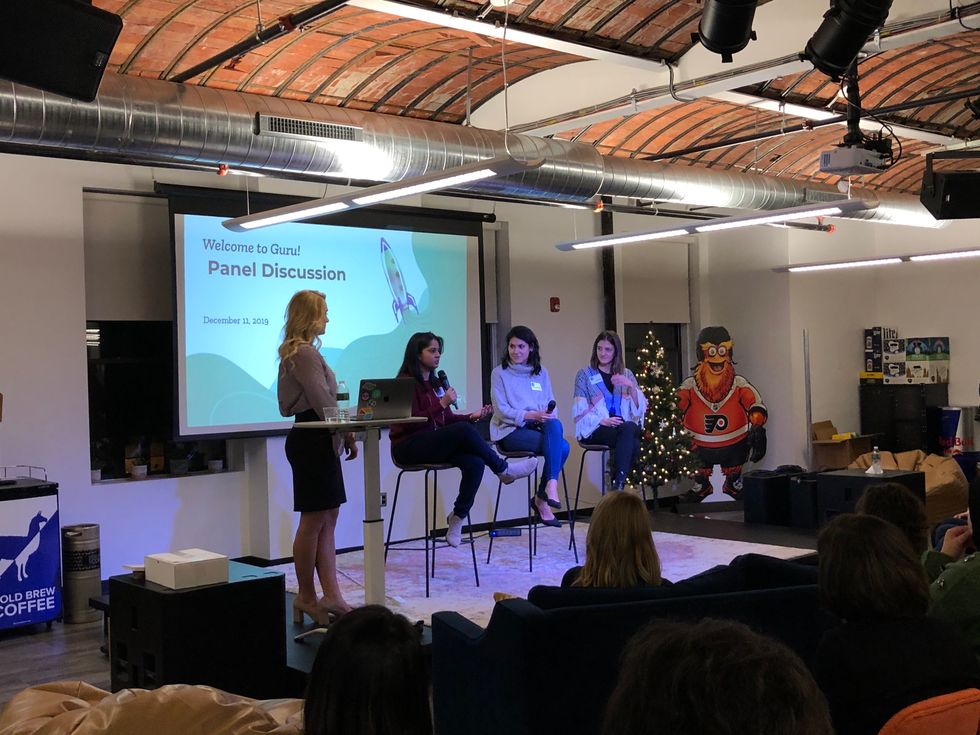 PowerToFly's Lauren Hagerty with Guru's Mansi Pathak, Bianca Feliciano Nedjar, and Hillary Curran.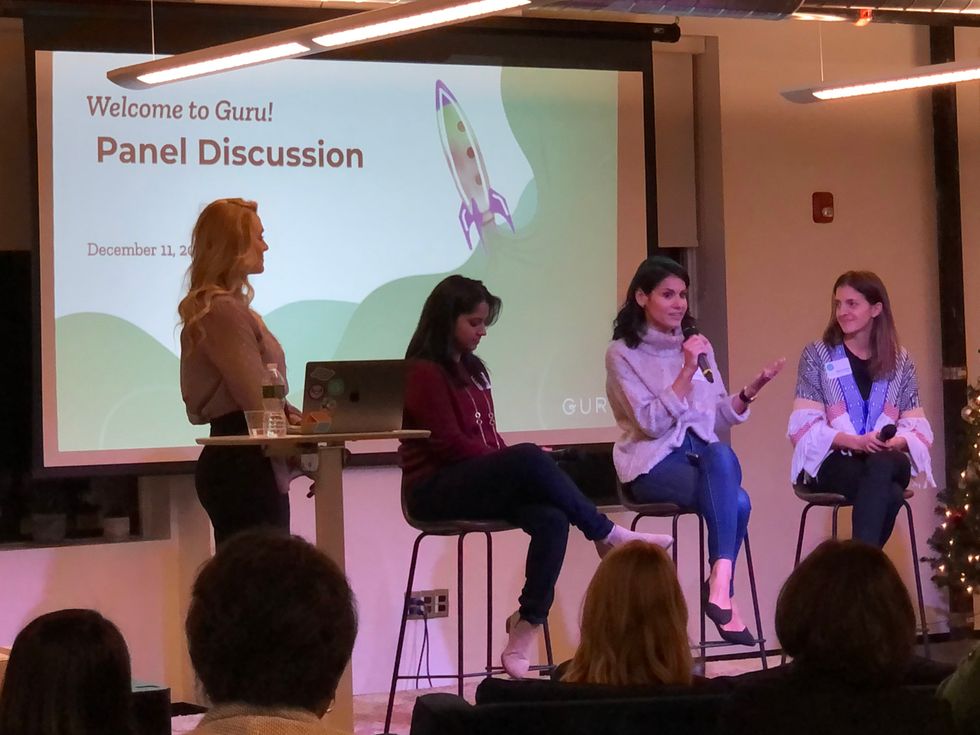 More with our amazing panel.
Related Articles Around the Web