GET EMAIL UPDATES FROM POWERTOFLY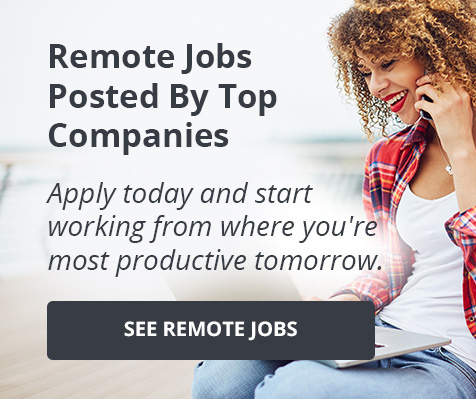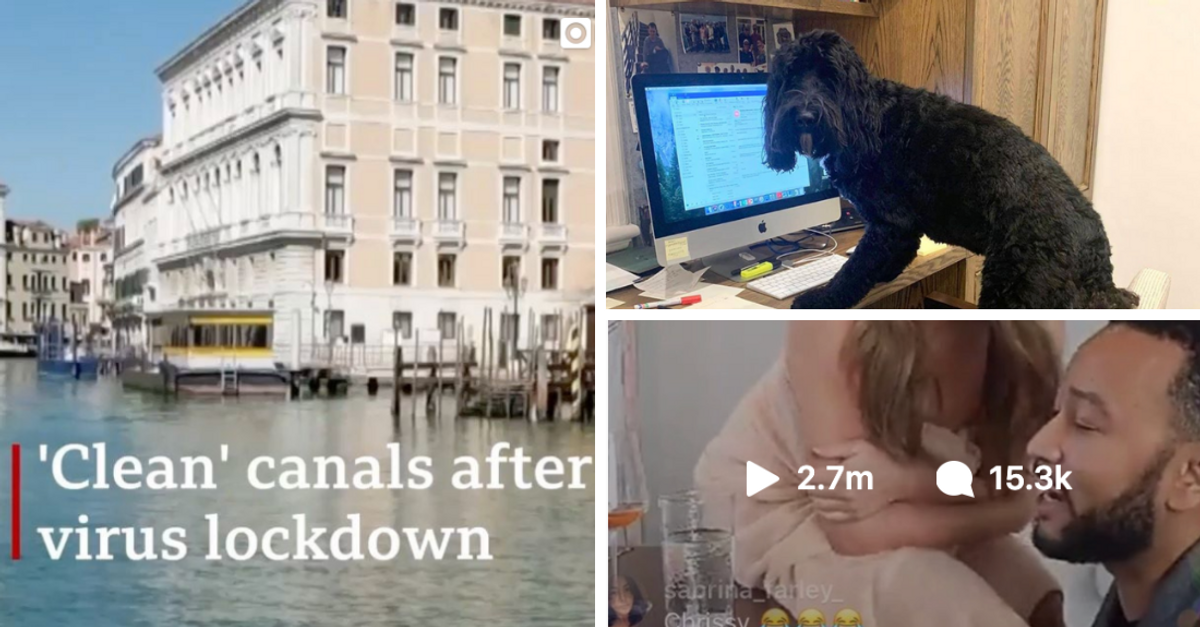 9 Positive Things to Come Out of the Coronavirus: COVID-19's Silver Linings
For when you can't read one more bad-news story.
I would never argue that the novel coronavirus is a good thing. COVID-19 has or will cause many deaths, a long-lasting global economic slowdown, and rampant general stress and anxiety.
---
But as many an inspirational Instagram post has already said: maybe this virus has a silver lining.
We're all finding new ways to connect with ourselves, with our families, and our loved ones.
We're realizing how important community is and doubling-down on investing in it.
We're deepening our appreciation for the people—the teachers, doctors, nurses, pharmacists, grocery store workers, garbage collectors, bus drivers, janitors, and more—who are the foundation of our society and keep us well in body and mind.
We're realizing that we can do things that seemed impossible and we can make sacrifices for the greater good. Maybe after learning how to come together to fight this virus, we'll carry that spirit to fights against racism, sexism, inequality, and climate change. We'll have to wait and see.
In the meantime, I'm gathering hope and fighting against anxiety with the following good-news stories and positive outcomes from living in a time of coronavirus. Will you join me?
1. The dogs of the world are very, very happy indeed. I'm loving the newly-minted @DogsWorkingFromHome Instagram account, sharing posed photos of our furry friends working alongside us (complete with reading glasses and noise-canceling headphones, natch). I get genuine joy from imagining how happy they must be to have their humans home all the time.
2. Our neighbors are low-key musical phenoms and we get free concerts. Is it just me, or is it surprising how many talented musicians are hiding out in apartment buildings? The videos from Europe of dozens of people out on their balconies listening to musicians and/or singing along tugs at every last one of my heartstrings. The one that truly broke me was this one, of a pianist in Barcelona playing "My Heart Will Go On" from his balcony as a neighbor saxophone player accompanies him and the whole neighborhood breaks into cheers. I'm telling you now, you shed tears.
3. Library story time is getting a celebrity makeover. How would you like to tap out of your kids' reading time this afternoon and have Jennifer Garner swap in for you instead? The best of the American sweethearts—I'm taking Garner and Amy Adams, mainly—led the #OperationStorytime charge, with famous voices like Josh Gad and children's authors joining in. Literature truly does bring us all together.
4. Virtual birdwatching is officially a thing. Last weekend, a tweet from professional birder (who knew those existed!) Nick Lund asked people to send in photos of the birds in their backyards. Hundreds of people complied, sending in everything from bluebirds to bald eagles to your common duck. Long live nature and our appreciation of it.
5. We might be discovering the next Broadway stars from the comfort of our homes. Empathetic to student performers who rehearsed for months for shows that are now canceled, Broadway legend Laura Benanti invited performers to share their talents with the #SunshineSongs tag. Billboard has gathered some of the best here, if you're ready to break out into spontaneous applause in your apartment.
6. Generosity and community-mindedness is spiking. From soccer's Premier League club Chelsea offering British National Health Service workers free accommodations in their Millennium Hotel, to LVMH using its perfume factories to produce hand sanitizer and deliver it for free around France, to cable companies offering free wifi for homebound students, companies are stepping up and lending a hand to those in need. Individuals are showing what generosity in action looks like, offering to shop for older neighbors, performing wellness checks on loved ones, dropping off care packages and casseroles, and looking out for each other.
7. Pollution is down. Venice's canals are clearer than they've been in decades, two months of pollution reduction in China has probably saved over 77,000 lives, and New York researchers found a 50% drop in carbon monoxide levels. Once we've saved ourselves from the virus, let's keep on saving the planet from ourselves, please? We're clearly able to do it.
8. We're leveraging technology to let us keep creating and connecting. A New York Times journalist mentioned some of the invitations piling up in his inbox: "Zoom art classes, Skype book clubs, Periscope jam sessions." We've got people picking up video game consoles again, taking live-streamed yoga classes, joining virtual dinner parties, and teaching their grandparents how to use FaceTime. From that NYT article: "It may be that the virus is forcing us to use the internet as it was always meant to be used — to connect with one another, share information and resources, and come up with collective solutions to urgent problems." I'm into it. See you on Zoom?
9. Hobbies, baby, hobbies. I started learning French yesterday. My friend stuck in her London apartment is planting an herb garden. A friend in San Francisco is perfecting her bagel-making. A coworker has started crocheting her own household goods: washcloths and pads to remove makeup. The life-altering reality of waiting out a global pandemic has included lots of free time and mental energy that's best dedicated to something (anything!) other than constant worry. I am not telling you that you need to be productive or active or constantly learning in this time of crisis, but I am telling you that if you find yourself curious to try something new, go right ahead and do it. The stakes have never been lower. Some hobbies to start out with: reading (write me if you'd like a book recommendation!), yoga or workout classes (try this roundup of studios offering free online classes), baking (Bon Appetit's collection of core baking recipes will give you beautiful finished products that aren't too hard to make), or knitting/sewing/crocheting (making something with your own two hands, no matter how lopsided it turns out, is such a high—you could start off with this crochet granny square tutorial and turn a bunch of them into a scarf or a blanket).
What have I missed? What is keeping you happy, healthy, and sane during these trying times? Leave suggestions in the comments!