GET EMAIL UPDATES FROM POWERTOFLY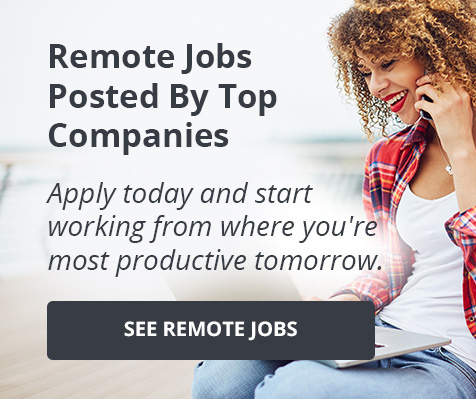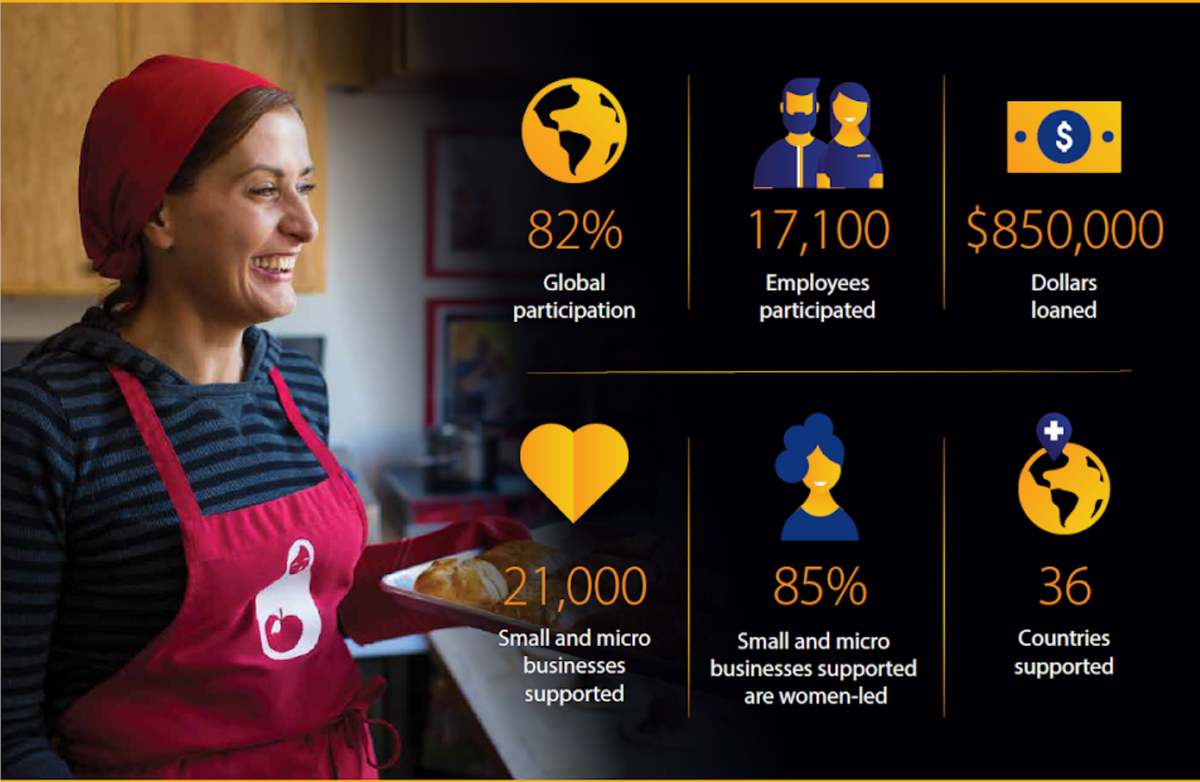 Kiva
"Best Employee Engagement Initiative" — Kiva's partnership with Visa wins a Gold Halo award
Below is an article originally written by Ciara Middleton, Owned Content and Social Media Associate at Kiva. Go to Kiva's Company Page on PowerToFly to see their open positions and learn more.
What happens when a Visa executive willingly commits to taking a pie to the face?

One thing's for certain: an uptick in employee engagement.
Through their partnership with Kiva, Visa and Visa Foundation engaged over 82% of employees across 120 global offices in 2021… and won a Halo award.
The Visa Empowers campaign was awarded the Halo Awards Gold Prize for Best Employee Engagement Initiative in 2022, North America's highest honor for 'corporate social impact initiatives that showcase outstanding employee engagement efforts.'
How to bring employees together when the office is empty

Harnessing high employee engagement rates can be challenging at the best of times, but has been a particular challenge for employers since many workforces were unexpectedly propelled into remote environments by the COVID-19 pandemic.
Although it has become more challenging, it's also become more important than ever to keep employees engaged. Recent research conducted by Gallup shows that employee engagement is an even stronger predictor of organizational performance during tough periods such as economic recessions or global pandemics like we're in today.
Luckily, Kiva has a solution for the barriers to building employee engagement while remote. Guided by a Kiva campaign strategist, who advises partners on best practices for engagement-focused partnerships and tailors plans to fit partners' internal needs, Visa developed an immersive, multi-channel internal campaign that was both global and locally targeted.
The Visa and Visa Foundation partnership with Kiva showcases how social impact goals and business goals do not need to be mutually exclusive. Through the campaign, they were able to deliver on Visa's goals of empowering small and micro businesses to thrive, as well as on the goal of engaging more than 70% of employees in social impact programs.
Kristina Mangelsdorf, Global Head of Community Programs at Visa, shared: "The launch of our partnership could not have been more well-timed. Year 1 started just as our offices were beginning to shut down due to COVID, and the campaign gave employees a way to help small businesses in such desperate need AND feel connected to their colleagues in a meaningful way."
"It makes you feel a sense of admiration for the company that we take these topics so seriously, acknowledge them and take action to make this a better place."
How the campaign worked

Visa Empowers campaign breakdown:
The Visa Foundation has granted $1.5 million since 2020 to Kiva to increase financial access for underserved small and micro businesses (SMBs) around the globe.
As part of this program, Visa employees help direct microloans to SMBs, amplifying Kiva's work and involving employees in the Visa Foundation's mission of empowering SMBs.
How do the funds get distributed across more than 20,000 employees? A unique code, accessed through the intranet portal, allowed each employee to redeem a $50 lending credit.
Employees chose Kiva borrowers to receive a loan and could direct $50 to one borrower or $25 to two borrowers
Even after employees deployed the $50 lending credit, there was still more impact to be made.

The fund itself functions like any other Kiva loan. When a borrower makes a repayment, those funds can be re-lent from Visa Foundation's account. This allows Visa to continue to engage employees by recycling the same investment.
Visa and Visa Foundation's long-term goal for this partnership is to help more than 50,000 small and micro businesses (SMBs) around the world within five years.
How Visa encourages employees to lend on Kiva

Better than virtual breakout rooms? Visa employees raised the bar for participation rates.
Visa surpassed Kiva's record in large corporate program participation numbers, reaching 82% employee participation across the globe in year 2 of the campaign alone. Year 1 at 67% and year 3 at 76% saw similarly record-setting engagement.
So, what did Visa do that worked so well? There are a few key practices that helped cement the success of the Visa Empowers campaign:
Creating 'a moment' through a time-bound campaign

Linking the launch of the Visa Empowers campaign to an existing moment, in this case, International Women's Day, curates a more memorable launch that a stand-alone email send likely won't. By choosing a set time period, Visa implemented an immersive, multi-channel campaign that built on top of ongoing initiatives. From all-staff meetings to a co-branded landing page on the Kiva site, Visa employees were encouraged to join the campaign every step of the way!
Applying a top-down approach to getting involved
The campaign kicked off with a video from Visa's CEO, Al Kelly, sharing the story of the borrower he supported and continued with emails from leaders throughout the company sharing similar stories. Worku Gachou, Head of Social Impact for North America at Visa, remembered sitting in meetings "where executives were sharing their stories of how they chose their loan recipient."
When asked how employees were motivated to be long-term contributors to Kiva, Gachou credited Visa's company-wide approach to social responsibility: "If a senior leader can take the time to look at borrowers' online profiles and their business goals, every employee can. I found that really powerful and a testament to the program's success."
Rounding out with a bottoms-up approach
Visa engaged their existing employee ambassador network of 150+ members in offices and functions around the globe to build excitement leading up to their campaign and, in partnership with Kiva, labeled them 'Lending Leaders'. Lending Leaders volunteer to spread the word about the campaign through grassroots initiatives and are empowered to come up with their own engagement initiatives. They are invited to join a webinar on Kiva, receive their lending credit early on, and have access to data throughout the campaign. Access to data was a key success factor for Visa, as Lending leaders were able to follow up with individuals who had not yet directed a loan and offer support.
The results
Visa surpassed its internal goals, and the campaign became one of the most successful campaigns in Kiva's history. Employee participation rate exceeded Visa's 70% goal with an 83% engagement rate across 120+ global offices at a time when other companies were struggling to engage their newly remote workforce.
This wildly successful partnership also helped the Visa Foundation further its mission to support underserved people and communities, engaging 17,000+ Visa employees to direct $850,000+ in capital in year two (of a five-year partnership) alone. Collectively, across three years, the Visa Empowers campaign has supported 52,500 small businesses spanning 40 countries.
What Visa employees said about the campaign

Visa asked their employees to share their thoughts on the Visa Empowers campaign. Here's what they said:
"In this difficult time, we still manage to prove that we can still help in changing lives in our own simple way."
"Programs like this that support under-served communities around the world make me proud to work at Visa. It is a big part of the reason why I stay at Visa and plan to remain here until I retire."
"I'm going to get my son on board for this, too, as he has a philanthropic heart."
"It makes you feel a sense of admiration for the company that we take these topics so seriously, acknowledge them and take action to make this a better place."
Connecting through a pie in the face
One of the ways Visa encouraged employee participation was by launching a virtual team competition, which created a fun and healthy rivalry between offices. Some team leaders volunteered to get a pie in the face (on video) if their team surpassed the 70% goal, sometimes hilariously doled out by colleagues and family members of all ages.
As participation rates ticked up, and 80 of the 120 global offices achieved 100% participation, additional leaders across Visa started taking pies to the face. The trade-off between a bit of whipped cream and meaningful engagement (plus a moment of levity for their teams) was a no-brainer.
Mutually beneficial partnerships
Through innovative partnerships with organizations like Visa and Visa Foundation, Kiva has been able to increase our organizational impact, reaching more borrowers and lenders than ever before. As we work to expand our mission of financial inclusion to more corners of the world, our partners are also meeting their goals in employee engagement and corporate social responsibility.
The parallel between increased impact for Kiva and increased employee engagement for our partners is enhanced even further; through this work, more farmers are able to purchase seeds, more entrepreneurs are able to launch businesses, and more women are able to pursue their dreams.
Kiva is excited to continue exploring new approaches to partnerships for global good with partners like Visa. Organizations interested in learning about the possibilities of a partnership with Kiva are encouraged to reach out to partnerships@kiva.org or visit kiva.global/partner-with-us.