GET EMAIL UPDATES FROM POWERTOFLY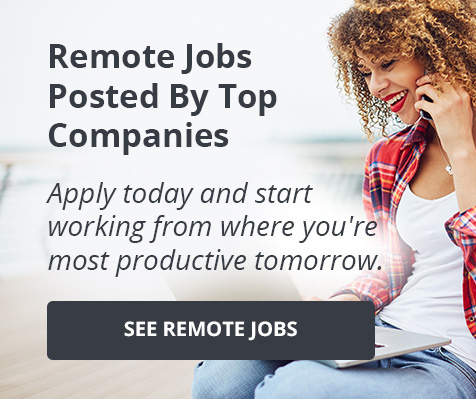 LetsGetChecked
Your Curriculum Gaps May Not Be Deal Breakers! Get Through Them With These Tips
💎Having curriculum gaps doesn't necessarily imply a disadvantage in the recruiting process. Watch the video to the end to learn how to walk through them in an interview.
📼Worried about your curriculum gaps? Evan Farren and Ânia Sá, Talent Acquisition Specialists at LetsGetChecked, share advice on how to feel comfortable talking about gaps in education, experience, or employment when applying for a position.
---
📼 Curriculum gaps can be concerns for potential employers, but they're not necessarily deal breakers. Your recruiter will likely ask you for more information, but even if they don't, you should walk them through any gaps or moves, your reasons for those, and what you were doing during that time. This will help to alleviate any concerns that your recruiter or the hiring manager may have. And remember: be honest throughout the process!
📼If your curriculum has gaps in education, don't feel discouraged to apply. LetsGetChecked understands that not everyone has been afforded the same opportunities. For this reason, they are working where possible to remove any education or qualification requirements from job descriptions and let your experience do the talking. Just be sure that you have plenty of examples prepared so that your interviewers can see the full benefit of your experience!
Relevant Experience Beats Curriculum Gaps - Get Through The Interview Process
A candidate will get an interview at LetsGetChecked if they are qualified for the position and have relevant experience working in a similar environment and industry. The tech interview process usually has four steps. The first step is a quick call with the recruiter to talk about motivation, experience, salary expectations, and availability to start. The second step is a 45-minute tech screening call with two tech members. The third step is an offline exercise plus a full technical interview and the exercise will be the base of the interview. The fourth and last step is a cultural fit interview with the team lead. Keep in mind that during an interview, it's important not only to show your experience with specific tools, languages, and procedures for a job but also the right motivations!
🧑💼 Are you interested in joining LetsGetChecked? They have open positions! To learn more, click here.
Get to Know Evan Farren and Ânia Sá
If you are interested in a career at LetsGetChecked, you can connect with Evan and Ânia on LinkedIn. Don't forget to mention this video!
More About LetsGetChecked
LetsGetChecked is a virtual care company that allows customers to manage their health from home, providing direct access to telehealth services, pharmacy, and laboratory tests with at-home sample collection kits for a wide range of health conditions including Sexual Health, Cholesterol, Diabetes, Thyroid, Coronavirus (COVID-19), and more. Founded in 2015, the company empowers people with the care they need to live longer, happier lives. Today, LetsGetChecked is a leader in healthcare innovation with an end-to-end model including manufacturing, logistics, lab analysis, affiliated physician support, and prescription fulfillment, which provides a seamless user experience and a convenient, reliable and secure healthcare experience.