GET EMAIL UPDATES FROM POWERTOFLY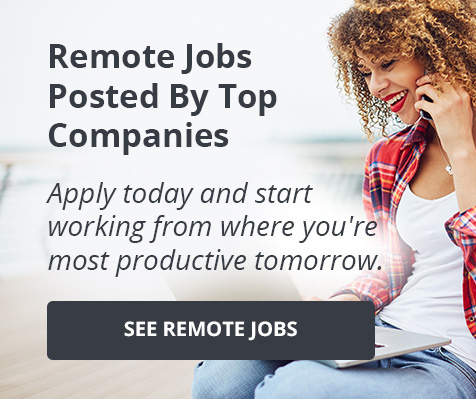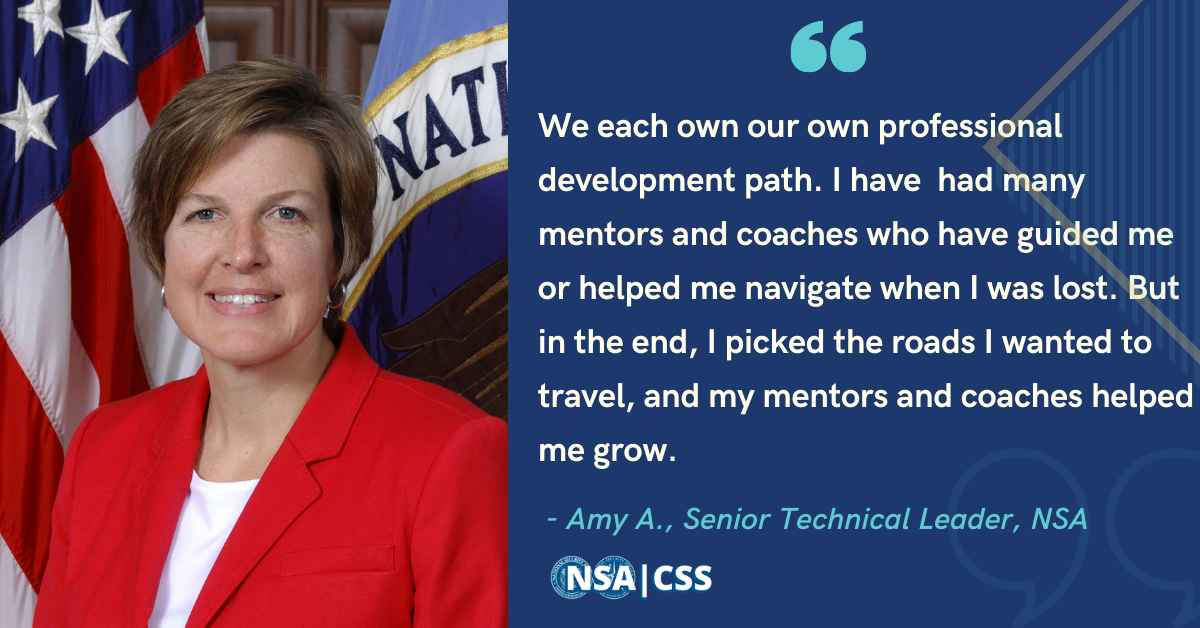 National Security Agency (NSA)
Developing as a Technical Leader, a Coach, and a Continual Learner: The NSA's Amy A. on Her Long Career
What do running a half-marathon training program, being an executive coach, and leading a team at the National Security Agency (NSA) have in common?
---
They're all things that Amy A., a senior technical leader at the NSA, likes to spend her time doing, supported by the core set of abilities she's honed through her decades of leadership.
Coaching is about enabling people to solve problems and helping them come up with the right plan for their individual situation. That's something Amy's learned in her work at the NSA: "I work with really smart people who have a lot of ideas and by default are problem solvers," says Amy. "[We have to] allow [ourselves] the space to come up with ideas, work through the idea, and not dive into problem-solving mode too early."
Developing her own career path
Amy's career began in college, where she was a computer science cooperative education student at Central Michigan University.
As she earned her degree, she learned how to design and develop databases. That turned into studying signal processing and eventually network analysis. "[This was] just as the Internet was evolving from being local to becoming a global powerhouse with connectivity around the world," remembers Amy.
That turned into professional work with the NSA, where she's worked her way up to be a technical senior executive. Her current slate of work includes leading multiple teams to update telework playbooks.
While she's thankful for people who have helped her along the way, Amy believes in the power of the individual above all. "We each own our own professional development path. I have had many mentors and coaches who have guided me or helped me navigate when I was lost. But in the end, I picked the roads I wanted to travel, and my mentors and coaches helped me grow."
Representing for underrepresented groups in tech
As a woman in tech, Amy has often been in the minority. When she was studying computer science in the 1980s, she says she was often the only woman in the classroom. "But I loved programming and I loved software design, so I stuck with it," she says.
She notes that she's seen lots of bias at work, though most of it unconscious, and that her colleagues have always been open to her feedback about it.
"In the early part of my career, there weren't a lot of women in my technical area, but there were many women at the Agency," says Amy, who notes that women's representation has grown sizably since she started. "We have a ways to go, but we have a real focus on understanding diversity and inclusion and on working towards a better tomorrow."
To help speed along that better tomorrow, Amy has played big roles in the NSA's employee resource group (ERG) for women as well as the ERG focused on the Black community. She's been senior sponsor for both groups for ten years. "I love working with the ERGs because they allow me to learn more about the issues, challenges, and accomplishments that these groups are encountering at work," says Amy.
Continuous learning at the NSA
Amy has taken advantage of the career development support offered by the NSA, from being part of the Agency's Co-Op program for students early on to traveling throughout her career to enrolling in the Agency's Senior Technical Development Program (STDP) more recently. She highlights the "diversity of roles [and the] diversity of organizations" that the NSA has exposed her to that have helped her develop over time.
Amy continues to value self-improvement and to set goals for herself. She's not one to shy away from opportunities to learn and is considering starting a PhD after she retires from the NSA.
"Every day is a learning experience. There is a lot of formal support for you to grow in your profession, but it is the informal experiences that I really value," says Amy of her time with the Agency.
If you're interested in the development opportunities and collaborative problem solving Amy has shared here, check out the National Security Agency's open roleshere.