GET EMAIL UPDATES FROM POWERTOFLY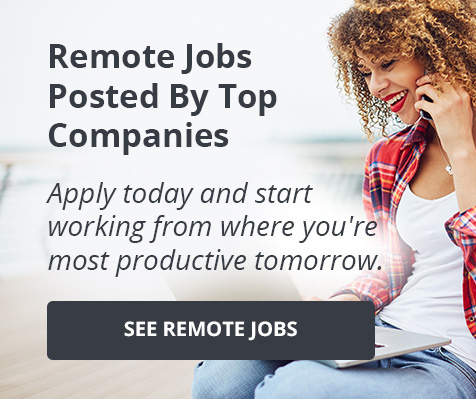 Gamechanger
GameChanger Interview Tips That Can Get You Hired!
💎 Looking for some GameChanger interview tips to help you get ready to apply for a role at the company?. Watch this video till the end to gain insight into what to expect and how to prepare for GameChanger's interview process.
📼 Prepare for your GameChanger interview with these great recruiter tips! Brian Testa, the senior technical recruiter at GameChanger, will review the company's interview process and share valuable information on every step along the way.
---
📼 Brian shares some great GameChanger interview tips! He often gets asked what the ideal resume looks like. He says, "That's a tough question, because there's no one right answer to it. Make sure not to have a generic resume; tailor yours to be specific to the job that you are applying for. This will show recruiters that you're thinking critically about the position itself, which will make you stand out." To prepare for the interview process, Brian recommends two things. First, dissect your resume and think about specific examples in the past that might apply to the role. This way, you'll be able to provide context on a deeper level to the interview team. Second, download the GameChanger app! Go ahead and familiarize yourself with what you're potentially going to be working on, which will add value to your conversations with the team.

📼 Don't miss these GameChanger interview tips for the interview process! After you've applied, you'll typically hear from the company within 24 to 48 hours, should the resume review go positively. The first step will be a conversation with Brian, who will dive into your background and get a better sense of your experience. This first interview is also a chance for you to learn more about GameChanger and the role. After that, you'll have a conversation with the hiring manager to truly assess your skills as a fit for the position (and give you the chance to learn more about the role's expectations from your future manager). After this, you'll receive a small project to work on at home, which will differ depending upon the type of role you're applying for, followed by three to four virtual conversations with additional team members. If all goes well, congratulations! You are on your way to becoming a GameChanger!
Gamechanger Interview Tips - Learn About the Work Environment
The fact that GameChanger is a mission-driven, customer-obsessed company really defines its culture. As Brian says, "We're only as good as the product we release to our users." Because of that, they work collaboratively, and every team member plays an impactful role in the product's success. The work at GameChanger is very fast-paced because they're constantly improving and iterating. They're ambitious in their work, setting a high bar so they can deliver value to their customers.
🧑💼 Are you interested in joining GameChanger? They have open positions! To learn more, click here.
Get to Know Brian
Brian has over seven years of full life cycle recruiting experience, primarily within the tech space. He has experience working with various organizations and industries, including ad agencies, start-ups, fashion/retail, media, financial, and Fortune 500. He's adept with all recruiting channels, such as ATS systems (Greenhouse, Avature, iCims, Bullhorn, Microsoft CRM, etc.) LinkedIn Recruiter, Github, Stack Overflow, Monster, Dice, and Facebook. If you are interested in a career at GameChanger, you can connect with Brian on LinkedIn!
More About GameChanger
GameChanger is a dynamic technology company based in New York City with teammates working remotely to solve some of the biggest challenges in tech. The company has more than 550,000 youth sports teams on its app and it delivers live video streaming, scorekeeping, and team communication tools that connect families to the most important game of the week. So if engineering is your sport, or you love traditional sports, GameChanger might be the team for you. At GameChanger, they believe sports are important because they encourage leadership, teamwork, responsibility, and confidence—critical life lessons that have the power to propel our youth toward meaningful futures. GameChanger recognizes that without coaches, parents, and volunteers, organized youth sports could not exist. The company celebrates those dedicated heroes and makes it their mission to help them do what they do best.