GET EMAIL UPDATES FROM POWERTOFLY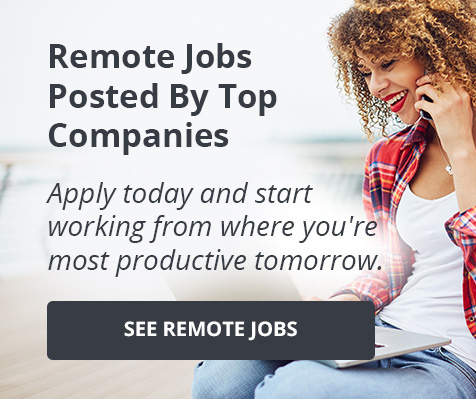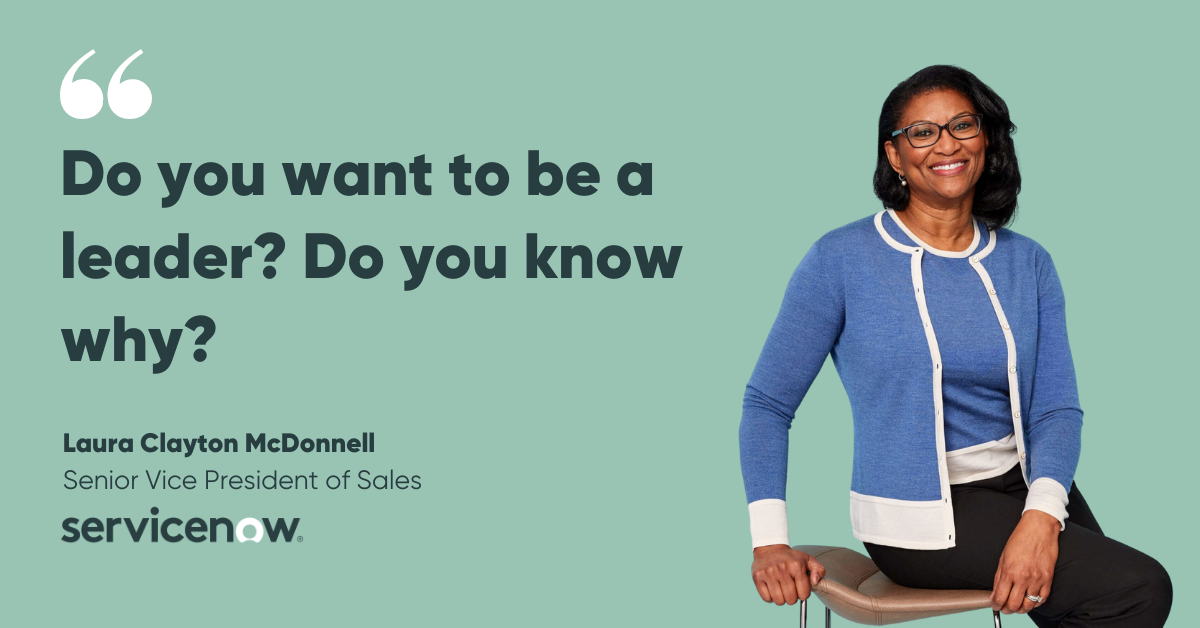 ServiceNow
Purpose Through People: How ServiceNow's Laura Clayton McDonnell Honors Her Family By Paying It Forward
Laura Clayton McDonnell starts off every morning with one sentence: "My purpose is to live life in an exemplary manner with courage, curiosity, compassion, humility, integrity, and optimism."
She didn't always do that. It was only after completing Compete to Create's training program on how to create a high-performance team, taught by the coach of the Seattle Seahawks, that she articulated that mantra. "We did a lot of meditation, a lot of study," says Laura. "It was really about understanding what your purpose is and what drives you, and understanding what drives other individuals, to help people get to the next level."
But even before she had the words to encapsulate her approach to life, Laura believed in leading by example.
She has her parents—who immigrated to the States from Panama—to thank for that approach.
We sat down with Laura to hear more about her career, her approach to mentorship and leadership, and why, after a long career in tech that included leadership roles at Apple, IBM, and Microsoft, she chose to join ServiceNow as Senior Vice President of Sales - East, Canada and Latin America.
Inspired From the Start
Laura grew up in San Jose, California, where her family moved after her father joined the U.S. Air Force. She heard both Spanish and English at home, and from an early age, had an appreciation of all her parents had done for their family.
"They sacrificed a lot to come to the U.S., to provide opportunities for a family yet to be born," she says. "They knew they weren't going to return. They left behind their family and their friends, their culture, their food, their music, their language to come to a place where they didn't know anybody."
Laura also had a first-hand look at the injustices faced by immigrants like her parents, including when they experienced housing discrimination in Northern California, and actually brought forward a lawsuit—which they won. "It made me realize how important it was to give people who did not have a [seat at the table] a voice," says Laura, who decided to pursue a joint JD/MBA at UC Berkeley as a way to give back to her community.
Her career started in private practice, where she did a lot of pro-bono work with women- and minority-owned businesses. And while she loved that kind of work, her day job felt too removed from customers and business strategy, so she switched over to being in-house counsel at Apple Computers.
"It was an environment with lots of innovation, and even more importantly, the purpose resonated with me: you could change the world," explains Laura.
That job exposed her to sales, and she loved having the chance to present to clients; she did well enough to move into a full-time sales role at a different company that was later acquired by IBM. It was in that environment that Laura got a crash course in the essence of selling, which she brings back to purpose, too: "It's really understanding what that individual wants to do, what may be getting in the way, and then what you bring to the table to help get rid of that obstacle so they can achieve their goal," she says.
At IBM, Laura took a position abroad, where she got to live in Latin America and use her Spanish language skills. "It was like coming home," she reflects fondly.
But then it was time to go to another purpose-driven organization—this time, Microsoft, whose mission Laura still remembers clearly: "Empowering every person and every organization on the planet to achieve more."
Not long after, an opportunity with ServiceNow arose, and Laura felt that the company's purpose—to make the world of work work better for people—aligned strongly with her own, and she knew she'd found her next challenge.
Laura's career has changed form over the years, but it has always lived up to a belief her family instilled in her from an early age: "Seeing is believing."
"Helping build that vision of what something could be and how you want to be is something that's absolutely critical," explains Laura. "My mom, Barbara Joan Clayton, was the first one to drive that home."
From Mentee to Mentor
When asked to describe her first-ever mentor, it's her mom that Laura mentions.
"She was trying to create an environment in the United States for a child of color who was growing up and not seeing folks who look like you doing things that you'd like to do," explains Laura. "Now, I make sure that with everything that I do, I'm doing the very best that I can."
Her mom's influence informs how Laura mentors others. "It's important for people to know what drives and motivates them. Do you want to be a leader? Do you know why?" she asks.
Laura can answer her own question, and she often shares her personal motivation with those that she's mentoring, especially other women of color: "I'm very influenced by my parents and what they did and how they provided us with opportunities to grow. There was an expectation in our family to take what you've been given and the opportunities in front of you and not fritter them away. To make sure you're delivering value back to your team, to your community," she says.
"There is something innate in me that drives me to help others become successful—that's what drives me as a leader," adds Laura.
While Laura always had that motivation, it wasn't until that NFL-led training course at Microsoft that she knew exactly how to draw out others' motivations.
"When you're mentoring somebody, you're trying to get them to that next level of performance, that next level of value, that next level of wherever it is that they want to be. But how do you do that? What are the steps to make that happen?" she asks. "When I mentor folks, we talk about purpose. Why are you doing this? Why are you doing what you're doing? Why do you want to do what you want to do?"
At ServiceNow, Laura is helping to roll out an organization-wide mentorship program after a successful pilot. "We need to make sure that we're giving people something that's solid, durable, that has a long-lasting value," Laura says. That means rooting mentorship in practicality, she adds. "We normally pick something that we want to work on together to help get them to the next level. It's not just sort of generally chatting. It's having a conversation with a purpose to get to an end."
2 Tips to Make the Most of Mentorship
Looking back on her own approach to growing and helping others grow, Laura has two key pieces of advice for others looking to make the most out of their careers:
Understand your purpose. It's okay if you don't yet have a morning mantra like Laura does. But you can build your own. Look for reflection exercises to help you figure out what drives you. "Once you know what your purpose is, then you can take it to the next level," says Laura.
Be comfortable being uncomfortable. Growing a career requires taking risks, says Laura, who points to her own: leaving law for business; taking on a sales leadership role when she'd never sold before; going from an institution to a growing startup. "It's about finding those moments where you can take a risk as an opportunity to grow," she says. "If you truly want to be a leader and help other folks grow, you need to role model that kind of behavior."
If the mentorship- and growth-oriented culture at ServiceNow appeals to you, check out their 900+ open roles!
Related Articles Around the Web