GET EMAIL UPDATES FROM POWERTOFLY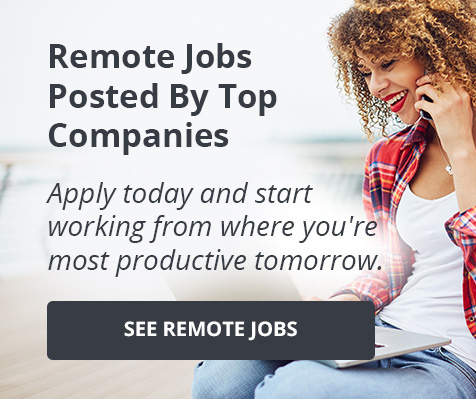 Millennium Management
Work At Millennium! Interview Tips From The Company Recruiters
💎 Considering a career with Millennium company? Don't miss these recruiters' tips! Watch the video to the end and prepare to ace your interview!
📼 Ace your interview with Millennium with these tips from the company recruiters: Melanie Peralta, Technology Recruiter, and Amie Krupnick, HR Business Partner at Millennium, cover some great tips and tricks to help you stand out at your next interview.
---
📼When applying for a job at Millennium, the best way to reinforce your excitement about the company and the role is to ask questions. As Melanie and Amie share, managers come to recruiters all the time saying "You know, the first 25 minutes of the interview were fantastic! But unfortunately, the candidate did not ask any questions" which can lead them to believe that they just weren't interested. Melanie and Amie's suggestion to you is to come prepared to every interview with three to five thoughtful questions and keep in mind that it's completely appropriate to ask the same question to more than one person.

📼 When applying for a job at Millennium, it's crucial to do your research on the company in advance. Take a look at the company's website and LinkedIn, but go one step further: google the company, see what they've been up to, read any insights or white papers they put out recently, and take a look at their competition to see what's happening with industry trends. Taking a deep dive not only sets you apart from your competition, but it really reinforces your excitement in the role and the firm.
Millennium Interview - Stand Out To Get A Job At The Company!
When it comes to standing out, the experience that Melanie and Amie find valuable is for candidates to demonstrate they have intellectual curiosity. If you're planning on saying that you're looking to work on new technology, what steps have you taken to explore that new technology on your own? If you say that you feel complacent in your current role, what kind of accomplishments have you achieved and demonstrated on your resume that shows that you've been able to go above and beyond? By showing that initiative, you're showing passion. It's addictive, and people want to work with that type of person.
🧑💼 Are you interested in joining Millennium? They have open positions! To learn more, click here.
Get to Know Melanie and Amie
If you are interested in a career at Millennium, you can connect with Melanie Peralta and Amie Krupnick on LinkedIn. Don't forget to mention this video!
More About Millennium
Millennium is a global alternative investment management firm, founded in 1989, which manages more than $57 billion in assets. Millennium seeks to pursue a diverse array of investment strategies across industry sectors, asset classes, and geographies. The company's five overarching strategies are Relative Value Fundamental Equity, Statistical Arbitrage / Quantitative Strategies, Equity Arbitrage, Fixed Income, and Commodities. Millennium was founded on the belief that innovation and results come from empowering talented, independent-minded individuals. To them, success is the combination of drive and discipline.