GET EMAIL UPDATES FROM POWERTOFLY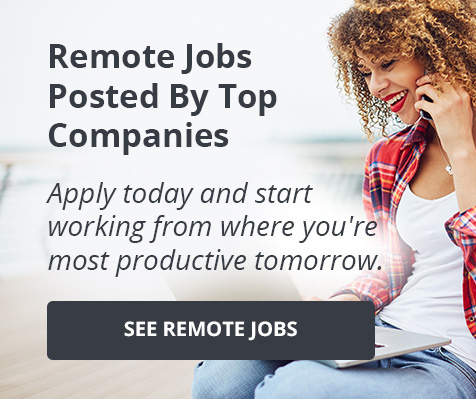 Slack Technologies, LLC, a Salesforce company
Nail Your Slack Job Interview With These Tips
💎 Want to succeed in a Slack job interview? Watch the video to the end to find tips on how to nail the process!
📼 To work at Slack, a solid job interview is the first step along the way. In this video, Jo Saari, Senior Sales Recruiter at Slack, walks through the company's application and interview process for you to feel comfortable and excited to begin your journey with them.
---
📼Slack recruiters will ask questions at the job interview and you need to be prepared to answer them correctly. In the face of any question, use the STAR method to articulate your response. STAR stands for situation, task, action, and result. You can set the scene and describe the situation, then share the goal that you were working toward. When you describe the actions that you took, remember to stress your particular contribution. Lastly, make sure to share specific results. And don't shy away from taking credit where credit is due!
📼Understanding Slack's job interview process makes preparing even easier. First, you will have a one-on-one video interview with your potential new manager. This is a great opportunity for you to learn about their management style. Following that, you will go through Slack's chronological interview. This interview takes a structured approach. You'll go through each role that is presented on your resume and you'll talk that through with a panel of interviewers. Finally, you'll round out your interview experience with a final presentation. This is your opportunity to show your skills. You'll be given a prompt, and some time to craft what you are proud to present to your interviewers.
Slack Job Interview - Your Opportunity To Thrive
Slack is committed to diversity, equity, and inclusion. They are dedicated to hiring diverse talents and ensuring that everyone is treated with respect and support through the interview process and once they join Slack. The company embraces diversity and strives to create conditions where everyone is provided with an equal opportunity to thrive.
🧑💼 Are you interested in joining Slack? They have open positions! To learn more, click here.
Get to Know Jo Saari
Jo Saari is eager to connect talent with opportunity. If you are interested in a career at Slack, you can connect with her on LinkedIn. Don't forget to mention this video!
More About Slack
Every day, Slack refines, iterates, and explores how to make work better for everyone. Join them in creating a better future of work that's more connected, inclusive, and flexible. They're building a platform and products they believe in, knowing that there is real value to be gained from helping people simplify whatever it is that they do and bring more of themselves to their work, wherever they are.