GET EMAIL UPDATES FROM POWERTOFLY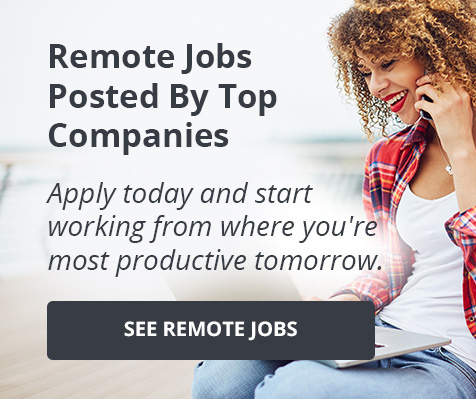 Nestlé USA
Nervous About Your Job Interview? Get Super Valuable Tips From Nestlé USA!
💎 Do you get super nervous about job interviews? Fret no more! Get these tips from a talent advisor at Nestlé USA and get ready to ace the application process!
📼Watch this video with Megan Furlong, Senior Talent Advisor at Nestlé USA, who will give you some insights into preparing for your job interview. Turns out there's no need to be nervous after all!
📼 The first tip that will prevent you from getting nervous about your job interview is to prepare thoroughly. Do some research on the company and the role. That way, you'll have some insight into the culture along with the skillsets the team will be vetting. Also, be calm and listen. Make sure you're connecting with the interviewer and answering the questions being asked. And last, present questions yourself! You want to feel comfortable moving forward, too, so prepare questions relevant to the role.
📼 Another excellent way to avoid being nervous about your job interview is to research what the company looks for in new hires. At Nestlé USA, not only are they evaluating the minimum requirements for a role, but they're also seeking what they call "the achiever profile." Megan explains that someone with this "achiever profile" demonstrates the ability to think, lead, and act. So, for example, someone who has a continuous improvement mindset, someone who's challenging the status quo, someone who leads by speaking up and taking action, or someone who breaks down barriers and can work as part of a team.
Stop Being Nervous About the Job Interview - Learn the Application Process at Nestlé USA
Each stage of Nestlé USA interview process is strategically designed to review your qualifications and career aspirations and connect you with some cross-functional stakeholders you might have the opportunity to work alongside. The company wants to make sure that you feel comfortable and confident moving forward. So, the first stage is typically a phone conversation with a recruiter. This is a great opportunity for you to see what's open, discuss available roles, talk about your skillsets, and determine the best fit moving forward. From there, you typically meet the hiring team. Here's your chance to share what you've done in your career and learn more about the role that best aligns with your experience. Last, Nestlé will connect you with some cross-functional stakeholders. At this stage, there will typically be more behavioral-based style interview questions. The team will be looking for specific examples of what you've accomplished in the past, and they'll also be vetting some more technical skillsets. Hopefully, after this last stage, you'll be presented with a hiring offer!
🧑💼 Are you interested in joining Nestlé USA? They have open positions! To learn more, click here.
Get To Know Megan
Megan Furlong is a talented and diversified senior recruiter who loves the challenge of finding the best candidates possible. Megan excels in a fast-paced environment and is always flexible to the business's needs. Teamwork and collaboration are of utmost importance. She's always looking to expand her social network, so connect with her on LinkedIn to learn more about opportunities!
More About Nestlé USA
Foods people love. Brands people trust. And a career that nourishes your future like no other. With a global presence and incredible brands – from beloved icons to new category disruptors – there are opportunities to make an impact on an enormous scale. Nestlé USA is a place where underrepresented talent can thrive. Diversity and inclusion are their everyday reality. Nestlé USA provides an inclusive workplace built on dignity and respect and generates equal opportunities for everyone. In their work environment, employees feel valued, respected, and heard.