GET EMAIL UPDATES FROM POWERTOFLY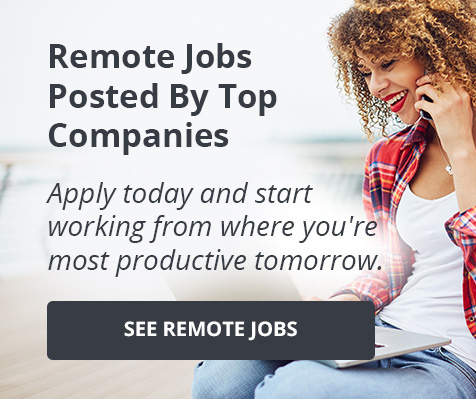 Diversity, Equity, and Inclusion
Recovering from the Shecession
6 Tips for Companies & 5 Tips for Individuals from Indeed's Group VP of ESG, LaFawn Davis
Earlier this month, LaFawn Davis, Indeed's Group Vice President of Environmental, Social, & Governance, joined us as part of our Diversity Reboot Summit to talk about the 'shecession' experienced by many women, and especially women of color, as a result of COVID-19.
LaFawn shared some great tips for companies and individuals looking to be part of "the great rehiring." If you're looking to find a new role, or to ensure that you help bring back diverse talent displaced by COVID, check out her advice below, and catch her complete talk here or by clicking the video above!
---
Q: What would your advice be to companies that are looking to step up their diverse hiring in 2021?
My advice: Good intentions are no longer good enough. Nobody wants to hear what you meant to do, wish you could have do, intended to do. Nobody wants to hear that you can't find Black Women or any other dimension of diversity. We're obviously out here.
My squad and I have a saying "Impact over intentions." So, if 2020 was the year of good diversity and inclusion intentions, let's make 2021 the year of actions and impact.
So, now that we got that out of the way. If you're looking to step up your diverse hiring. Stop and get your house in order. Because you shouldn't just want to hire a diverse workforce, you should want to grow and keep them too. So there are 5 things, ready?
1. Focus on long-term systemic change.
There's a lot of momentum — and need — for change right now. It's not just about a message of support or donating to a cause one time. Take a look at your own systems. How do you hire and grow employees? Do your succession planning, talent reviews, recruiting and other processes have built-in biases? Is equality part of your core values? Are you actively working toward change? Recognize that talent is equally distributed, but opportunity is not. Above all, hold yourself accountable for the way things are, then work to improve.
2. Take a close look at your data.
Share it internally to be transparent with employees of where you are now. When possible, share it externally to be visible and accountable (I'm happy to announce that Indeed will be releasing its own diversity data this summer). Use it as a baseline for comparison against what you hope to achieve.
3. Change behavior.
Focus on behavioral changes throughout the company with an emphasis on coaching, training, and having crucial conversations with managers. Leaders and managers set an example for the entire workforce. If employees see the behavior of managers or leaders in a negative light, a true sense of belonging is difficult to achieve.
4. Representation matters.
If leadership roles are perceived as exclusive to many members of the workforce, then a broader sense of belonging will continue to elude many employees. People in leadership roles should reflect the diversity of a company's workforce. Observing someone "like me" in a leadership role helps attract and retain talent and motivates workers to pursue roles with greater responsibility.
5. Create Policies And Procedures Reflective Of The Entire Workforce.
As you work through new or existing policies and procedures, be aware of barriers experienced by different populations. Take, for example, the case of caregivers. More scheduling flexibility for calls can go a long way for employees who share their home workspace with others and must tend to family responsibilities while working remotely.
Q: Do you have advice for individuals that are looking for new career opportunities, especially women of color who might have lost their previous jobs during the pandemic?
Adaptability has always been an important part of an individual's career progression - even before COVID-19, it is especially important now.
It is important to show a potential new employer how your abilities adapt to a new role or a new industry. Focus on skills more than just experiences because skills can be applied in so many different ways. So… I'll give you 6 things for this one.
1. Perform a professional audit. Taking some time to understand your qualities, qualifications and values can help focus your career transition and narrow down your career path options if you haven't already. Doing so can also help you understand how you might position yourself during the job search.
2. Identify your hard and soft skills. Soft skills are often the most transferable, so identifying them early can help you understand the ways you might bring value to a new role or industry. Taking inventory of your hard skills will help you identify if there are certain industries that might be easier to transition into.
3. Highlight your biggest career wins. Communicating the impact you've made throughout your career can help employers quickly understand the value you'll bring to their organization, even if you come from another role or industry.
4. Utilize online job search to your advantage. Pay close attention to the requirements and duties of jobs so you can evaluate whether the career would align with your skills, interests and values.
5. You just need to meet "most" of the qualifications. Try to focus on positions for which you meet at least 60% of the qualifications with your transferable skills. Meeting 60% of the qualifications isn't a hard rule, but it's a good general guideline to help you determine whether it's worth applying for.
6. Get a sense of the company. Before interviews, do some research to learn how inclusive a company is. Peruse the organization's core values, its social media accounts, and any recent statements in support of marginalized groups. Pay attention to the interviewers themselves. Is the panel diverse or are you likely to be an early "diversity hire"? If the interviewers seem to be emphasizing "cultural fit," ask what that means. Basically, be an active participant in the hiring process. You are also interviewing the company, as much as they are interviewing you.
Related Articles Around the Web