GET EMAIL UPDATES FROM POWERTOFLY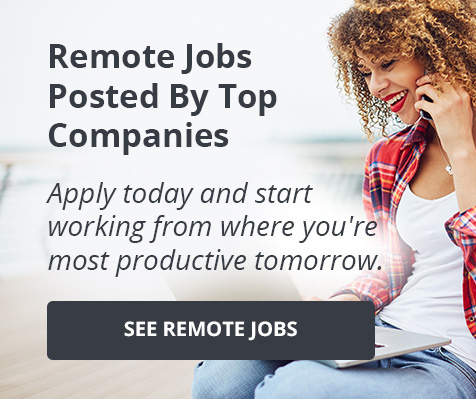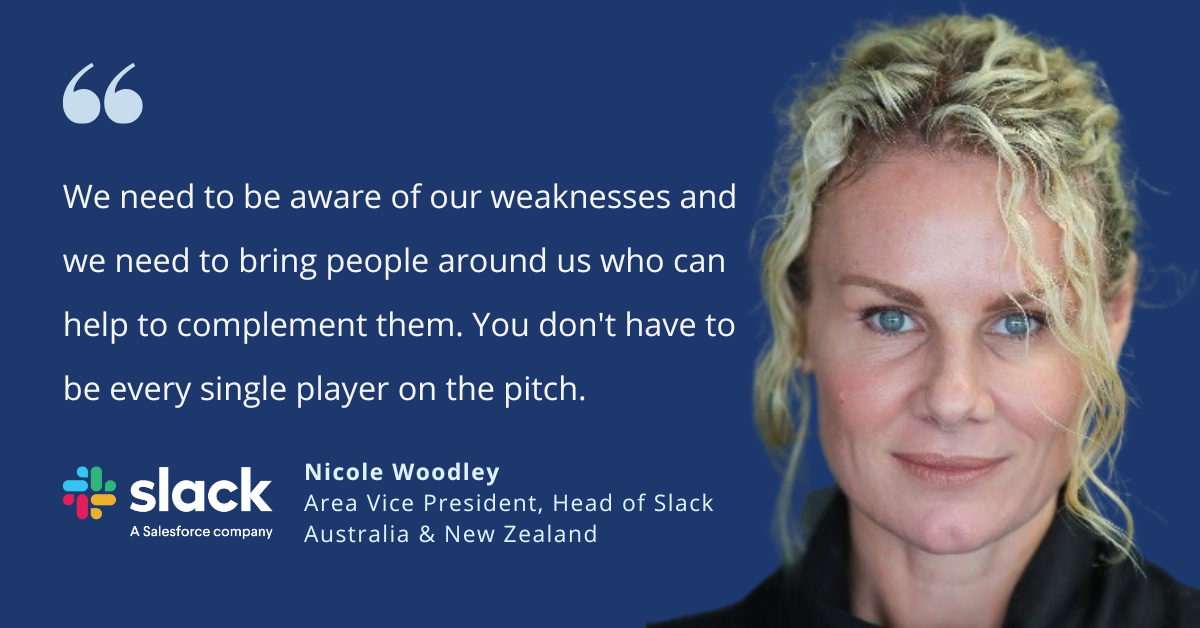 Slack Technologies, LLC, a Salesforce company
Slack's Nicole Woodley on Being a Woman Leader in Tech
Nicole Woodley, Area Vice President and Head of Slack, a Salesforce company, Australia and New Zealand, strives to make an impact both at work and with her daughter.
"I'm trying to be a great role model for my daughter Imogen. Helping her to understand the value of creative thinking, the importance of values as well as the importance of a learners mindset and strong work ethic," Nicole shares.
Leading with values is something that has helped Nicole rise through the ranks within the tech world.
We sat down with Nicole to learn more about how she became a leading woman in tech and how her leadership style helps to cultivate a positive work culture.
Play to Your Strengths
When Nicole started thinking about her career path, she didn't have much direction.
"I never really knew what I wanted to do when I grew up. For those who don't know their chosen path yet, I feel it's important to follow your passions, do things that spark joy and focus on areas that align with your strengths. Always play to your strengths, don't worry so much about the things you're not so good at."

Taking her own advice is ultimately what led her to a career in sales.
"I knew that I loved being with people. I loved communication, listening, and learning. I had some character-building jobs during my time at uni - selling everything from fashion to fax machines. Selling was just a natural path I guess."
In her current leadership role at Slack, Nicole has thought a lot about how to balance her own strengths and weaknesses as well as those of her team.
"We all have different strengths and weaknesses," she shares. "I think it's important to understand and be aware of your weaknesses, but not try to perfect them. If you've got a natural flair and passion for something, lean into it, make it your superpower."
She also notes the power of teamwork and that collaboration is often the key to success. With the right team, you can tap into a diversity of thought, skill, and competencies so each member plays to their unique strengths.
"While we need to be aware of our weaknesses, it's also important to bring people around us who can complement us and make us better. You don't have to be every single player on the pitch," she says.
Combatting Imposter Syndrome
As a woman leader in tech, Nicole admits that she's dealt with Imposter Syndrome, which is something she saw as a weakness within herself. Fortunately, various mentors have helped her work through these self-doubts.
Imposter Syndrome is when an individual doubts their own skills, accomplishments, or talents despite having the qualifications. Nicole points out that it tends to happen more frequently in women than in men.
She describes it as having two internal voices: a quiet voice that cheers you on and a loud voice that makes you question your abilities.
She explains, "A professional coach helped me understand that we need both voices. It's just a matter of acknowledging the doubtful voice, which is there to protect you and turning down its volume. It's really important for me to tune into the self-belief voice that's saying 'you got this'."
Embodying Leadership in Tech
Having worked through Imposter Syndrome, Nicole has been able to really come into her leadership role at Slack and loves her team and the work culture they've created.
"I've found the people and culture to be incredible. The platform is amazing and the power of Salesforce and Slack together is simply unparalleled. COVID lockdowns in recent years gave us a new appreciation for connectedness—both at a technology and personal level. What's fabulous at Slack is how we can empower our teams to be both productive while also having flexibility in how and where they work," she says.
She highlights the importance of leading with vulnerability and gratitude as key tenets of her leadership style.
"For me, it's really important to be leading with vulnerability and gratitude. Vulnerability isn't something that's always been okay in the workforce, but it's an authentic place to lead from for me. As for gratitude, we all like to feel appreciated and acknowledged. It's so simple, yet so powerful."
Advice for Becoming a Great Leader
With now nearly a decade of leadership experience under her belt, Nicole offers this advice for those looking to take on a leadership role:
1. Don't wait for the title to start leading. "Leadership isn't a title, it's about how you turn up," Nicole shares. "Leadership is more about attitude and behavior than being the most senior person in a room."
2. Bring out the best in your team. "As a leader, understand how you make each person in your team the best version of themselves. It's important to be a multiplier of people's careers," she explains.
3. Be a shock absorber. "More senior roles definitely carry greater expectations and stresses. A strong leader is able to filter this intensity so that their teams are empowered and productive. Being a shock absorber means taking that information and finding the right level of intensity, while also giving people flexibility by trusting that they can do their best work."
4. Seek feedback. "Feedback is a powerful thing that helps us all grow," Nicole adds. "We always want to believe that we are doing our best work, but feel comfortable being curious about how to do better. Celebrate what you do well, and always strive to improve. We can always learn something new."
Want to work with great leaders like Nicole? Check out these openings at Slack.