GET EMAIL UPDATES FROM POWERTOFLY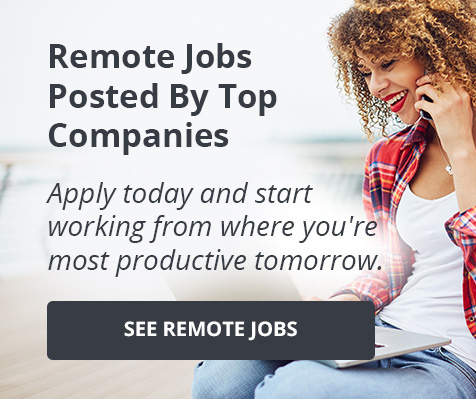 ScienceLogic
Stand Out From Other Candidates With These Recruiter Insights!
💎 Want to stand out from other candidates in a job interview? Watch the video to the end to get advice from an experienced recruiter!
📼 If you're looking to stand out from other candidates in an interview, Rebecca Fasolo, senior recruiter at ScienceLogic, has the advice you need. In this video, she discusses the company's application and interview process and shares some helpful tips.
---
📼 First item to stand out from other candidates: your resume. You want your resume to read like a story, so bring your accomplishments to the forefront! Of course, you can list specific job duties but focus on the outcomes and value you brought to the organization. Try to use data and be specific — the more specific, the better. The second thing you can do is tailor your resume to the job description. If you see tools, technical skills, or soft skills listed in the job description that align with your experience, highlight them. Last but not least, triple-check the document for spelling and grammar errors. It does matter.
📼 Stand out from other candidates in every stage of the interview process. At ScienceLogic, there are three stages in the recruiting process. The first is a recruiter interview, which will be a high-level walkthrough of your resume. You'll get a good idea of the role, the team, and the company, and be encouraged to ask any questions. The second interview, conducted via video for approximately 30 minutes, will be an interview with your potential new manager. Here's where you can learn what success might look like in a role, onboarding, and even career growth. The third and final stage will be a team interview that, depending on the role, will include three to four people. You will meet peers, cross-functional stakeholders, and other leaders in the company. At this stage, it's crucial to do your homework and ask pointed questions at the end of each interview.
Show Cultural Fit, Stand Out From Other Candidates in Your Interview
There are five core values at ScienceLogic that they live by. And here are some things that you can do to show that you're aligned with those in your interview process. The first one is to be nerdy, and that just means to be curious and passionate about whatever area of the business that you're in. The second one is that you matter. Be sure to ask what the company is currently doing to drive DEIB initiatives across the company and what you can do to get involved. The third one is to create WOW! Be sure to talk about your successes and accomplishments in your past roles. The fourth value is to empower success, and the last is to be bold.
🧑💼 Are you interested in joining ScienceLogic? They have open positions! To learn more, click here.
Get to Know Rebecca Fasolo
If you're considering a career at ScienceLogic, you can connect with Rebecca on LinkedIn. And don't forget to mention this video!
More About ScienceLogic
ScienceLogic is a leader in AIOps and hybrid-cloud IT management. Some of the largest global enterprises, federal agencies, and managed service providers trust ScienceLogic's modern platform to ensure the availability of their applications and business operations across hybrid-cloud and multi-cloud deployments. The company is recruiting mission-focused trailblazers who are ready to help forge a new digital frontier. They're looking for team members who align with and deeply believe in, ScienceLogic's values and culture of innovation — pioneering the AIOps vision and driving digital transformation.