GET EMAIL UPDATES FROM POWERTOFLY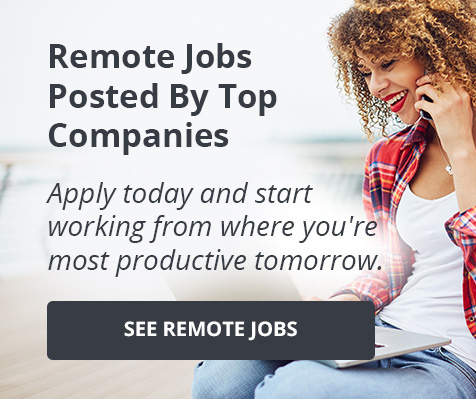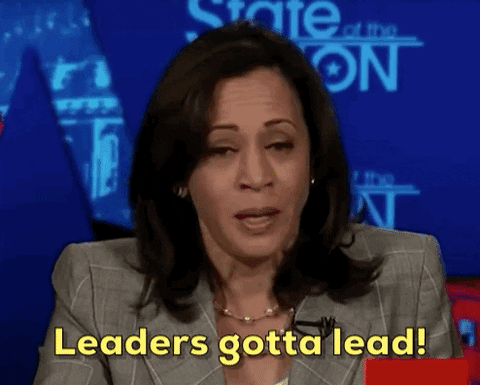 Resources for Women
Women Are Proving to Be the Best Leaders During This Pandemic—Why I'm Not Surprised
Gretchen Whitmer, governor of my home state of Michigan, has a crisis on her hands. Michigan has the fourth-highest number of cases of the coronavirus in the country, and the third-highest number of deaths. She's been responding with quick, decisive action and empathetic communication since the beginning, and in the last few days, she's extended a stay-at-home order, banned all gatherings, and stopped residents from traveling to in-state vacation homes. It's working, say experts: there are "early signs of a plateau," especially in hard-hit metro Detroit.
---
Her colleague Brian Kemp, governor of Georgia, a state close in size to Michigan—they have 10.6 million residents compared to Michigan's 10 million—has been acting differently. Though his state has the 11th-highest number of cases, Kemp refused to shut down Georgia's beaches or issue a stay-at-home order until April 3, after 36 states had already done so. And now the state is struggling with insufficient test kits on hand (only 5,000, a "tiny fraction" of what experts say they'll need) and climbing death rates.
Those differences in leadership aren't just stylistic. They will directly impact the number of lives lost to the coronavirus. Which got me thinking: why is it that women leaders are doing better than their male counterparts?
I'm not the first to ask this question. Forbes contributor Avivah Wittenberg-Cox wrote a great piece highlighting the traits that women leaders are showcasing in this crisis and how their countries are better for it. Her globally-focused examples included Germany's chancellor Angela Merkel's honesty and acceptance of the science; Taiwan's president Tsai Ing-wen's decisive action to stop the spread of the virus; New Zealand's prime minister Jacinda Ardern's early and clear decision-making; Iceland's prime minister Katrín Jakobsdóttir's work to embrace tech to track infections; and Norway's prime minister Erna Solberg's decision to speak directly and empathetically to her nation's children in press conferences that normalized anxiety and fear.
Wittenberg-Cox is right that part of these women's success is due to leadership traits that they're showcasing. I'm not sure I agree with her that those traits are inherently female ones.
I believe that leading with empathy or listening to people who are smarter than you are things anyone can do, not just women. That being said, I do see her point that those traits aren't found in many of the hyper-aggressive leaders cluttering the world stage. Whether you're in the U.S. or the UK or Israel or India, much of the world is currently led by male politicians who place bravado over brains.
I think women leaders are doing so well at addressing the pandemic because women leaders can't get to be leaders without having those brains. Across the board, women heads of state are supremely qualified. They have a harder time making it to the top, and when they get there, they have reserves of competence to call on. Before gaining access to power, they have to be more qualified and perform better than their male counterparts to even be considered for leadership, make it through rounds and rounds of media scrutiny on everything from their political outlook to their outfits, and win over an electorate who (still, even in 2020) is more used to seeing women as caretakers than commanders-in-chief.
I'd like to take a moment to celebrate some women who have made it through that gauntlet, taken on positions of leadership, and been putting their communities first throughout this crisis. I'm as big a fan of Merkel and Ardern as anyone, but I want to shout out some lesser-known leaders, too, who also happen to be women of color, who get even less recognition than their white counterparts:
London Breed, the mayor of San Francisco, who declared a state of emergency in February, when Trump was still claiming the virus was a hoax. Her early, decisive leadership led to the Bay Area successfully flattening its curve earlier and with less casualties than other major cities.
Lori Lightfoot, the mayor of Chicago and meme star, who has personally been driving around and breaking up gatherings that are in violation of the city's stay-at-home order, publicizing the increased risk of domestic violence and partnering with rideshare services to offer resources to people in dangerous domestic situations, and speaking out about the racial injustice in coronavirus infection and death rates.
Wanda Vazquez, the governor of Puerto Rico, who led the first shutdown of nonessential businesses, beating California, the first state on the mainland to do so, by four days. She had to be decisive—Puerto Rico is still suffering from the aftermath of Hurricane Maria, the scandal around the forcing out of previous governor Ricardo Rosselló due to corruption, and continued solvency issues, and couldn't handle the strain of a full-blown pandemic—and so far, it's working: Puerto Rico's case numbers have stayed lower than those of 42 other states and territories.
We've known for a while now that diverse teams are better, more productive ones, and that bringing together all types of people with different experiences and identities leads to the most successful solutions. Which is why I worry when I see a picture like this one that shows that the team the U.S. first assembled to address the coronavirus was entirely male and almost entirely white:
Today we had a very productive meeting of the White House Coronavirus Taskforce in the Situation Room. We placed ad… https://t.co/qs0tfvR33b

— Mike Pence (@Mike Pence) 1583015225
That's not good enough.

A leader making space for children to be heard, stepping aside from the podium to let the experts talk, or refraining from placing blame in favor of creating solutions shouldn't feel so refreshing. Those ideas should exist in every government. We need them now more than ever.
Elect women.