GET EMAIL UPDATES FROM POWERTOFLY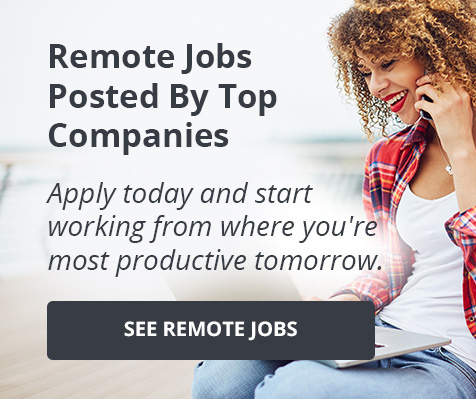 Procore Technologies Inc
Assessing Company Culture - How to Know If You and a Company Are a Cultural Fit?
💎 Get 3 top tips for assessing a company's culture from a recruiter at Procore! Make sure to watch till the end of the video for the most important tip!
📼 When applying for a job, it's important to assess company culture. Play this video to get three top tips that will help you determine if a company is a good fit for your career needs. You'll hear from Vidya Mallik, Senior Staff Technical Recruiter at Procore, and get some helpful insights from her years of experience!
---
📼 When assessing company culture, the first tip is to understand your own priorities. As Vidya explains, professionals should reflect on what cultures empowered their best work while examining their current objectives. An easy way to do this is to create a "company culture list'' and identify the companies where you've outperformed and felt supported and comfortable. Was it your manager? Was it the culture? Or the projects you conquered? On the flip side, it's also beneficial to know which companies haven't encouraged your best work and identify that as well. Think about past experiences: What type of company culture did not advance your growth?
📼 The second tip Vidya shares is to do online research. There is so much information about a company out there on the internet! First, start with the company website. How much content do they share? Who is their leadership? What do they showcase on their blogs? What do they highlight and shout out to the world about themselves? The second place you'll want to look is LinkedIn. A quick search there will help you find out where the company hires from and give you a glimpse into their diversity. Is it a homogenous group? How long do people stay? All of this information will paint a picture for you.
The third place to research would be social media handles. Every company has a presence on social media! As you're scrolling through, check out what they're talking about, how much they're sharing, and the level of employee engagement. All of this information will help you make a solid determination as you move along in the process.
Assessing Company Culture - Tip #3: Talk To Employees
The last tip from Vidya is to talk to the company's employees. They should be able to give you some valuable insights into what life and the culture is like at the company. Vidya suggests looking at your network to see if there are any opportunities for introductions. If someone you know has a contact at the company, that would be the best way to land a conversation! If not, you can make a request through LinkedIn. And the culture criteria you developed earlier in the process will come in handy here! You can ask a few questions like: What brought you to the company? Why do you stay? How would you describe the relationship with your managers? How do you like your colleagues? What do you consider the highlight of your employment this past year? Such questions will help you make an educated assessment.
📨 Are you interested in joining Procore? They have open positions! To learn more, click here.
Get To Know Vidya
Vidya is a results-oriented recruiting leader with proven experience delivering hiring solutions for fast-growing organizations. She's experienced in all areas of talent acquisition, including building high-performing talent acquisition teams, building employment branding, diversity recruiting, improving processes and systems, and delivering recruiting strategies to attract high-caliber talent. A strategic business partner with high integrity and exceptional client service skills delivering consistent and measurable results, she also owns a player-coach philosophy in developing teams. If you are interested in a career at Logicworks, you can connect with Vidya on LinkedIn!
More About Procore
Procore Technologies is building the software that builds the world. They provide cloud-based construction management software that helps clients more efficiently build skyscrapers, hospitals, retail centers, airports, housing complexes, and more. At Procore, they've worked hard to create and maintain a culture where you can own your work and are encouraged and given resources to try new ideas. Check out the company on Glassdoor to see what people are saying about working at Procore. Their headquarters are located on the bluffs above the Pacific Ocean in Carpinteria, CA, with growing offices worldwide!