GET EMAIL UPDATES FROM POWERTOFLY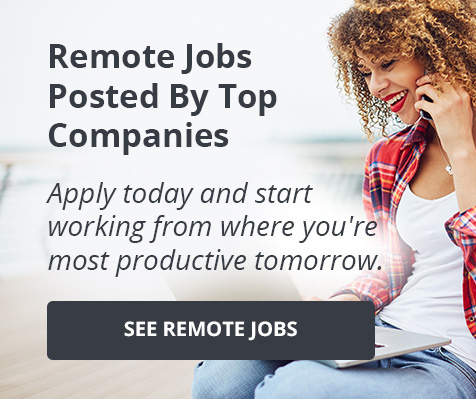 Guru
[VIDEO 🎥 ] Guru Technologies Interview Tips From a Talent Acquisition Manager
So, you want to apply for a job at Guru Technologies. Where do you start?
Click play to learn about the application process at Guru Technologies and hear Joseph Gomez, talent acquisition manager, share his thoughts and tips on how to get ready for your interview.
To learn more about Guru Technologies and their open roles, click here.
Application process at Guru Technologies
Joseph starts by explaining the whole application process. After an initial application review, candidates are invited to a recruiter screening interview to introduce themselves and dive into their work experience. The next step is the hiring manager screen when candidates learn about the day-to-day and expectations for the role. Finally, after a couple of team interviews and a cross-collaboration team panel, the final step is a cultural panel when candidates are expected to share what makes them tick outside of just work.
Get to know Joseph
Joseph has been working at Guru Technologies for almost three years and has recently entered into a position as a Senior Manager in Talent Acquisition at the company. He's on the hunt for talented individuals to join Guru Technologies' Engineering, Data Science, Customer Experience, Product Management, and Marketing teams.
In this video, Joseph shares the value of having a nice, clean resume with a good format. He also advises to try not to repeat yourself; it's best to get straight to the point. Joseph reads every resume so that he can keep people in mind for future roles, even if they're not the right fit for the current opening.
The top question Joseph wants to know from a candidate is: why Guru? So be prepared to answer it. Have a look at the company's core values and just be curious! Prepare questions for the recruiters and hiring managers.
Diverse teams make everything better, and Guru knows this. Joseph and his team work very hard to reach out to diverse candidates and make sure to get them into the application process.
More about Guru Technologies
"Guru is a dynamic, fast growing start-up based in Philadelphia and San Francisco. Our mission is to reinvent the way people connect with meaningful information at work. Guru's knowledge management solution provides customer-facing teams access to expert-verified information where they work and when they need it most. We believe in cultivating a welcoming, inclusive culture that encourages personal growth through working hard and having fun.
Launched in September 2015, our vision is backed by an amazing group of investors including Accel Partners, FirstMark Capital, Salesforce, Michael Dell, the Slack Fund, Emergence Capital, and Thrive Capital. As we enter the next exciting stage of expansion, we're searching for passionate individuals to join our growing team."
To learn more about Guru and their open roles, click here.