GET EMAIL UPDATES FROM POWERTOFLY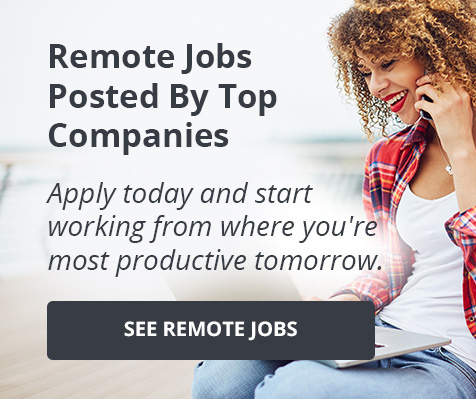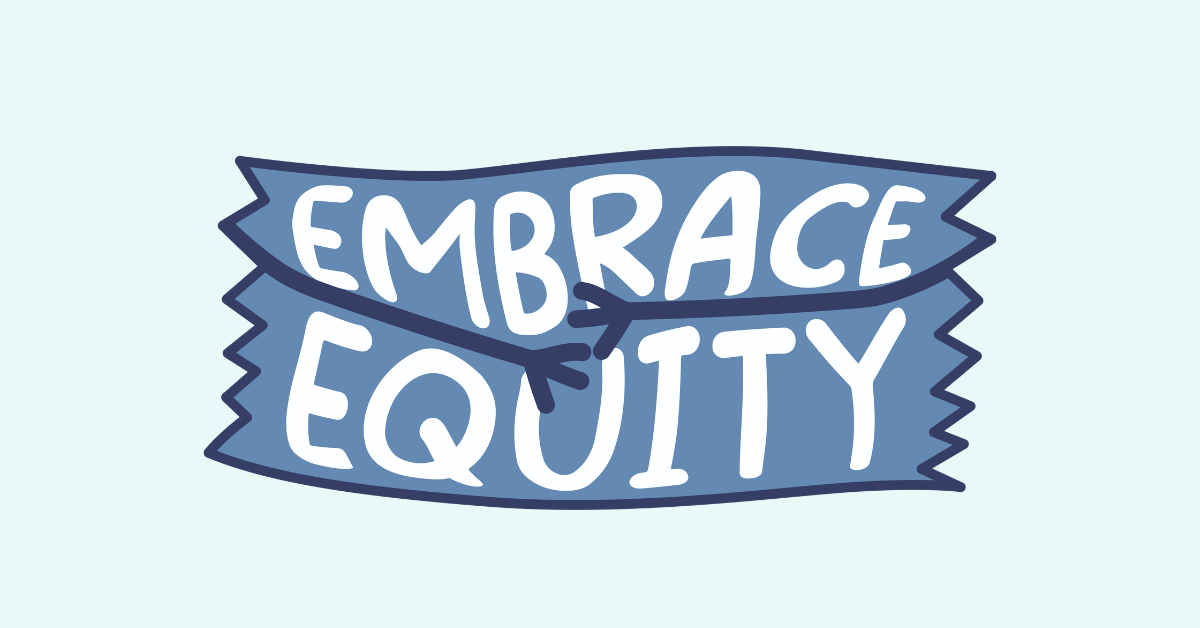 Diversity, Equity, and Inclusion
How These Companies Are Championing Pay Equity
How can you do your best work if you don't know that you're being compensated equitably?
Pay equity is the concept of compensating employees who have similar job functions with comparably equal pay, regardless of their gender, race, ethnicity, or other status.
The companies below make their commitment to pay equity a reality through self-assessments, third-party analyses, salary bands, and more. Read on to learn how they approach equitable pay, and be sure to check out their open roles if you're eager to join a company where parity is a priority.
Visa

"Our executive team regularly reviews a diversity metrics dashboard to implement initiatives that drive recruitment, retention, internal mobility and advancement. We know there's always more to do, but by recognizing these statistics, we can evaluate our progress and challenge ourselves toward further change.
At Visa, women earn $1.00 for every $1.00 earned by men for the same work globally, and underrepresented employees earn $1.01 for every $1.00 earned by white employees for the same work in the United States.
For more information, visit us here."
Learn more about Visa
RTB House
"Since our inception, RTB House has been working to establish itself as a competitive and fair employer in terms of pay practices for both current and prospective employees. To this end, we've identified salary bands for every role within our company across the US, which helps to ensure our employees are compensated fairly regardless of gender, race or other personal characteristics. This action has set the foundation for an equitable culture and helps to eliminate potential biases in determining appropriate compensation for each position. We are continually seeking ways to improve these practices so that our employees have yet another reason to stay at RTB House for the long term".
Learn more about RTB House
Elastic
"It's Equal Pay Day!
At Elastic, our commitment to fair pay forms the basis of our compensation philosophy and informs our pay decisions -- around the globe, 365 days a year! We believe in this so strongly that we don't stop with our own internal assessment; we partner with an external consultant to conduct fair pay analysis on a regular basis. We also know that equity applies to more than just salary, so we provide all parents -- regardless of gender -- the same amount of paid parental leave within the first year of a child's birth or adoption. Because when it comes to fair pay, we stand behind our commitment to all Elasticians, today and every day!"
Learn more about Elastic
Collins Aerospace
"All Welcome. All Equal. All In.
At Collins Aerospace, we encourage our employees to pursue their areas of interest within the company, allowing them to develop skills across functions and build a career that best suits them! It is common to see someone with a background in HR take on a supply chain role or see prior engineering leaders working in DE&I. Normalizing cross functional development allows our workforce to diversify their professional development, and allows them to bring a fresh, unique perspective when entering a new organization. Ultimately, this leads to more innovation across Collins Aerospace! Are you ready to come innovate with us?"
Learn more about Collins Aerospace
Healthfirst
"Build Relationships
Your external work network is as important as your internal one. It's about strengthening your reputation across the organization. You get that through building relationships. People you work with cross-functionally get exposure to you through specific projects, not always through your day-to day work. Don't assume people know all that you bring to the table. In every organization, there are a key group of decision makers, build relationships with them. It's critical to have someone in that group who isn't afraid to put your name forward for opportunities or projects. It's essential for women in particular to do this work."
-Rasheeda Glover, AVP, Strategic Account Management @ Healthfirst
Learn more about Healthfirst, Inc
ServiceNow
"At ServiceNow, we believe there should be equity across the entire talent ecosystem—from hiring and development to pay and career advancement. We perform ongoing, regular pay analysis and adjust as needed. We engage a third party to analyze pay, including base salary and On Target Earnings across gender globally and race and ethnicity in the U.S. This has enabled us to achieve systematic pay equity and make sure it is lasting. We are proud that we continue to maintain systematic pay equity company-wide across gender globally and race and ethnicity in the US."
Learn more about ServiceNow's DEI commitments.
Learn more about ServiceNow
Pluralsight
"We invest a great deal of time and care to ensure we deliver our Total Rewards program thoughtfully, effectively, and most importantly, equitably. We utilize three key tools: leader training, data analyses, and calibrations.Within these analyses, we identify data trends that we classify as 'statistically significant.' If we see something in the data that raises questions or we classify as 'statistically significant,' we dig in further to understand if an opportunity exists to correct it. We also partner with the diversity & belonging team to continuously improve and build equitable programs for our global team member."
Learn more about Pluralsight
Qualtrics
"At Qualtrics, we strive for pay equity throughout our organization. We hold ourselves accountable through semiannual Equity Audits. We use an independent third party to review our pay equity globally – In 2022 we announced that we have pay parity by gender and race. We continuously assess our annual promotion rates for women and underrepresented minorities and found no statistical differences in the promotion rates across all groups. We will continue to invest in measuring and learning about the development gaps within growth and development, internal mobility, and coaching. In 2023 we pledge to maintain pay parity by both dimensions."
Learn more about Qualtrics
Autodesk
"Autodesk is committed to pay equity for our employees. We conduct an annual global pay analysis to compare pay levels of different demographic groups, and make appropriate adjustments if needed. We've continued Fair Pay at Hire, which means that we do not ask candidates about their prior company compensation in the United States. Autodesk was also a proud early signer of the California Equal Pay Pledge, which affirms the commitment to conducting annual pay analysis, reviewing hiring and promotion processes and procedures to reduce unconscious bias and structural barriers, and promoting best practices that will close the pay gap."
Learn more about Autodesk
Zapier
"Zapier addresses the wage gap by following a consistent competency-based approach to base pay & staying true to our Default to Transparency value. Our competency-based approach means that base pay is established on relevant skills that are evaluated using five competency zones, from developing to mastered, which are specific to each role and level. This ensures that compensation is solely based on the knowledge and skills necessary for each position. Our bonus program is based on company performance and calculated as a percentage of base pay. Updates on company performance are regular & transparent, which means they are accessible to Zapiens year-round."
Learn more about Zapier
Helix
"Helix believes that in order to develop a world class team, individuals of all backgrounds and experiences need to be present. To do this we embrace a culture of pay transparency that includes displaying our pay ranges on job postings as well as providing employees with insight into their pay band and position in their range. We offer training sessions on Compensation for all employees; encouraging our team to know both their pay and how it was decided but also empowering them to understand the concepts behind Compensation helps remove the doubt of bias and makes them confident, life-long self-advocates."
- Katarina Byrne, Total Rewards Manager
Learn more about Helix
SoftwareOne
"At SoftwareOne, we believe everyone deserves fair and equal pay. We use technology to ensure compensation alignment at the team level - even before a "Swomies" first day! Our People & Culture Team provides oversight, ensuring our pay practices and policies are up to date. Our leaders are fully informed about pay equity and long-term impacts of wage disparity on lifetime earnings. Leaders receive a refresher each year, prior to salary rounds. We are committed to addressing the wage gap because doing so aligns with our core values and promotes inclusion of women at SoftwareONE and workplaces across the globe."
Learn more about SoftwareOne
Cummins
"As part of Cummins' leadership culture, we seek to inspire and encourage all employees to reach their full potential. We recognize that bias can create barriers to individual success and advancement. If left unchecked, biases can negatively impact hiring decisions, promotion practices, and pay distribution. To create an environment in which talent decisions are free of bias, our policies, programs, training, and detection processes must be effective.
We have a strong commitment to our stakeholders and to ourselves to prioritize pay equity and the closure of identified pay gaps. Our compensation policies and processes are designed to ensure employees are paid equitably for substantially similar work. Ensuring equity in our pay systems and the closure of pay gaps is critical in creating an environment that enables our employees to achieve their full potential. We apply multiple processes and methods to ensure pay equity and pay gaps are reviewed and addressed on a timely and ongoing basis."
Learn more about Cummins
PagerDuty
"At PagerDuty, we want all candidates and employees to have access to information that empowers them to have productive and meaningful conversations about pay. We successfully launched a Pay Transparency initiative which allows employees and candidates to view the salary range for their respective (or prospective) roles.
At the conclusion of 2022, PagerDuty achieved global gender pay equity as measured by a recognized third-party pay equity platform. We are excited to continue our Pay Transparency journey, which ultimately helps us to drive towards our goal of achieving and sustaining global gender pay equity year over year."
Learn more about PagerDuty
Workiva
"At Workiva, transparency is the driver of everything we do. When new salary transparency laws went into effect in some states, requiring the base compensation salary range be posted on all new job postings, Workiva took the proactive step of including a salary range on every single new job posting in the U.S. (regardless of the state) in order to be more transparent in our pay practices. We're also updating our job categories to make pay equity easier to evaluate and track. We believe equity starts with transparency."
Learn more about Workiva