GET EMAIL UPDATES FROM POWERTOFLY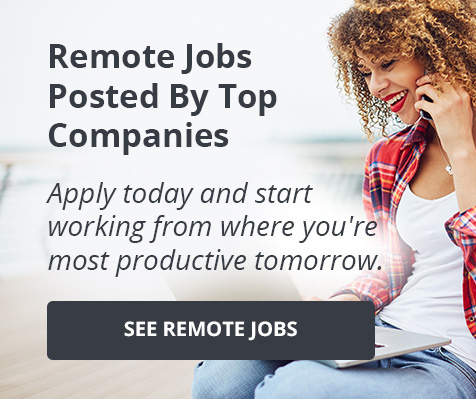 AlertMedia
Grow In Your Sales Career And Make An Impact On People's Lives By Joining AlertMedia
💎Want to grow in your sales career? AlertMedia is the place for you to achieve it! Watch the video to the end to find out what you need to join its sales team.
📼To grow in your sales career you first need to find a suitable environment. Alexmai Addo, Sales Development Representative, and Kristin Watts, Account Executive at AlertMedia, go over why this company can be your next step. Their team is growing and they're recruiting new members. Learn what they look for in candidates and the best way to apply!
---
📼You can grow in your sales career at AlertMedia by following your path. That's what's so great about how quickly the company is growing. The leadership team highly encourages the company's members to be vocal about where they see themselves in the next few years and what their goals are. Whether that's starting as a Sales Development Representative, and then moving up to be an Account Executive, or being interested in moving into Management, the AlertMedia team takes it seriously in terms of making sure that its employees are happy and on the right path.
📼Soft skills needed to grow in your sales career? To have a growth mindset no matter where you are in the company. Also being a great communicator, always knowing how to talk and effectively communicate with people. Genuinely being a nice person, and then being adaptable within the organization. Many good things are happening and change does happen. So anyone who's adapting to that change is always great for AlertMedia.
Grow Successfully In Your Sales Career - Reach Your Goals
Success on the sales team at AlertMedia is measured through goals, goal tracking, and reaching those goals. The company loves celebrating successes, and they do it in a few different ways. When somebody gets a win, everyone is happy. They will put it on a Slack channel so everyone gets to congratulate them on that win. Join AlertMedia with a positive attitude, be a go-getter, and be ready to go into a new company with plans to grow your career and have an amazing time doing so.
🧑💼 Are you interested in joining AlertMedia? They have open positions! To learn more, click here.
Get to Know Alexmai Addo And Kristin Watts
If you are interested in a career at AlertMedia, you can connect with Alexmai or Kristin on LinkedIn. Don't forget to mention this video!
More About AlertMedia
At AlertMedia, everything they do is in support of their mission: helping organizations save lives and minimize loss during emergencies. The company takes tremendous pride in its work in delivering the best possible product and service to its customers, which is only possible because of its incredibly talented and diverse team. They believe in addressing diversity in the workplace in several ways: by making a positive impact in the community, partnering with organizations that can help make AlertMedia more inclusive, and advancing underrepresented groups within their employee population by encouraging every employee to bring their authentic selves to work.