GET EMAIL UPDATES FROM POWERTOFLY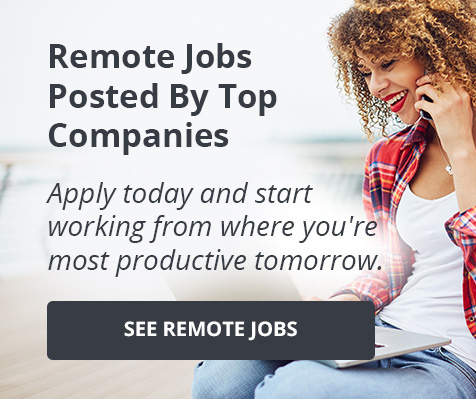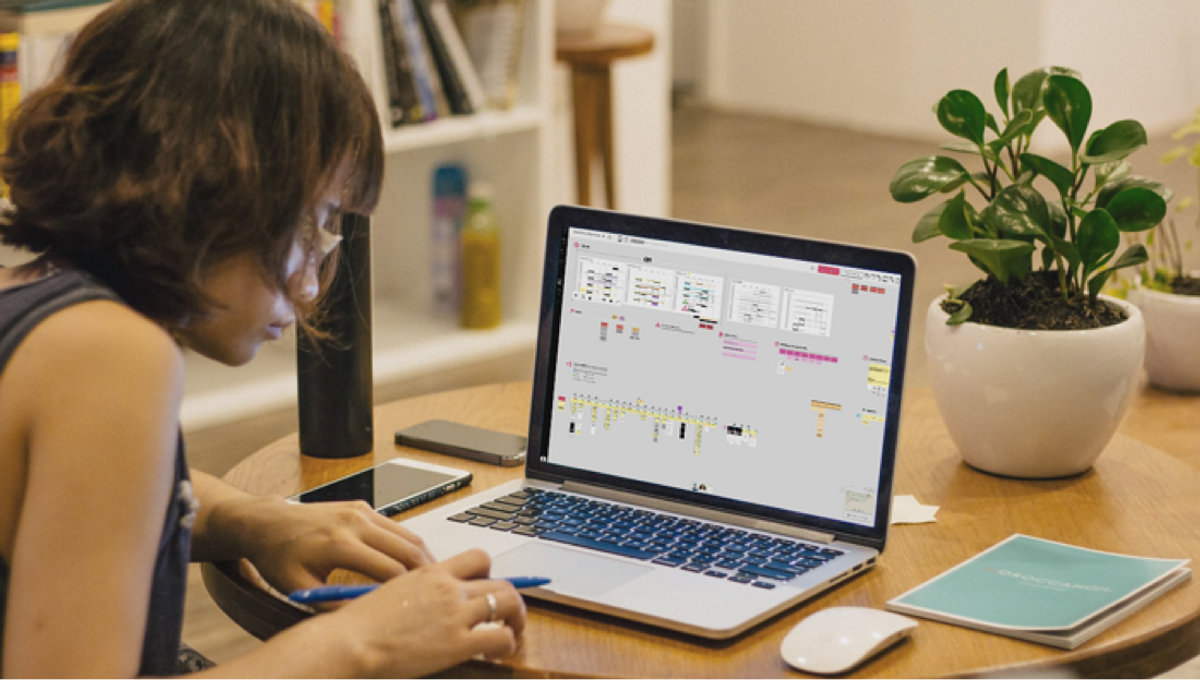 MURAL
"Getting Started with Remote Collaboration"
Below is an article originally written by Sean Lauer, Head of Product Marketing at PowerToFly Partner MURAL, and published on March 6, 2020. Go to MURAL's page on PowerToFly to see their open positions and learn more.
Whether it's budget cuts, travel restrictions, or health concerns, more and more organizations are being forced to experiment with remote work.
This is a new dynamic for many teams. For some, this means meetings and workshops are postponed or outright canceled. But for others, they need to continue business as usual from outside the office. People feel worried, disconnected, and unsure of how to continue working.
At MURAL, we're determined to help people continue making meaningful connections when they cannot meet in person. We have teammates around the world who need to collaborate, so we know the frustration and challenges that can arise with remote work. That's why we've assembled a Remote Work Resiliency Plan anyone can use to deploy a durable remote work culture. Read more below and check out our recent webinar series on the subject. Reach out to support@mural.co if you have any questions.

STEP 1: IDENTIFY TOOLS YOU NEED

There are five key capabilities that any teams needs to collaborate remotely:
1) Communicate in real time so you can see everyone's smile and hear everyone's voice when you meet.
Why does this matter?
It drives engagement, efficiency, and human connection.
How does MURAL do this?
We use Zoom (camera on!) because it's a high quality video stream with breakout rooms and the ability to record and upload to the cloud.
2) Communicate asynchronously so you can create a community before you meet and keep work rolling effectively between meetings, even when working across time zones.
Why does this matter?
You have access to one person or your entire team no matter their time zone, helping to build a virtual team community when you're not in the office together.

How does MURAL do this?
We communicate asynchronously using Slack (and a little bit of Gmail). It keeps our email inboxes from overflowing, while maintaining threaded conversations in topic- and project-specific channels.
3) Share content seamlessly to establish the location(s) where videos, PDFs, and other necessary files are stored.
Why does this matter?
There's one source of truth that can be accessed from anywhere, which drives trust and awareness amongst team members.

How does MURAL do this?
We use a host of tools to share content - Google Drive, Dropbox, Vidyard, Confluence and GitHub among the most popular. These secure tools integrate with existing communication channels and are accessible across devices.
4) Stay organized to track resources, events, and assignments to keep the team aligned.
Why does this matter?
Organization drives accountability and alignment, allowing for stronger coordination across projects and responsibilities.

How does MURAL do this?
We use tools like Asana, Jira, and, of course, MURAL! They're all helpful in showing tasks and events, preventing us from endlessly searching chats or emails.
5) Think visually so you can collaborate, brainstorm, and share artifacts as if everyone is in the same physical room.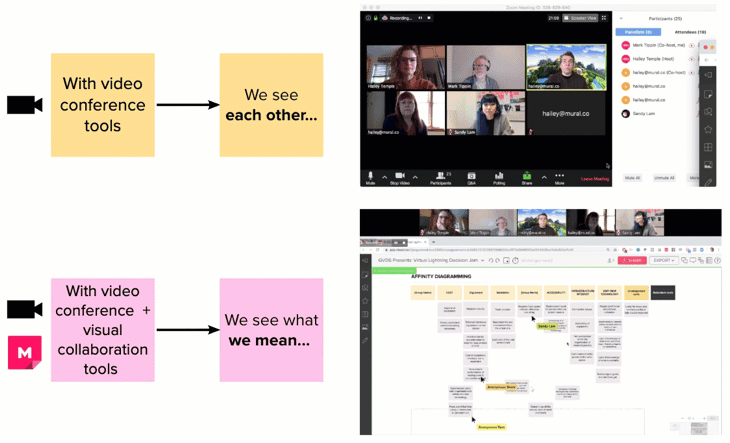 Why does this matter?
Create understanding and a shared sense of purpose when you collaborate visually around an idea. Plus, it's just fun!
How does MURAL do this?
This is all about us using our own product. MURAL stores work and information securely, while aligning our company across six time zones and promoting a design-centric culture.

STEP 2: VIRTUALLY BUILD TRUST

Remote work is new and people can feel unsure. It helps to start by building trust amongst your team with some basic steps. We can break this down into five key steps:

1) Test the tools
Make it easy to access and use your digital tools to get work done.
Why does this matter?
Reduce barriers to participation by troubleshooting up front and agreeing on backup plans ahead of time.

How does MURAL do this?
We make sure everyone can install and access the tool and provide a specific channel to ask questions.
2) Define the rules
Clarify behaviors that help the team to achieve its goals.
Why does this matter?
Open and honest behavior expectations that balance work and personal life build trust and acceptance.

How does MURAL do this?
We recognize time zone and work schedule differences and agree on specific times to meet up that work for the group.
3) Create roles
Identify how individuals can help the team succeed.
Why does this matter?
When teammates know their contributions, they feel like they're part of a community that's aligned around the same purpose.

How does MURAL do this?
We map out and discuss stakeholder responsibilities so that everyone can embrace the role they play.
4) Know your team shape
The way team members are organized affects how they'll interact.
• Co-located: People commute to one central office.
• Split/Distributed: People commute to multiple offices and coordinate between them.
• Mixed/Hybrid: Some people are co-located in offices, some people are remote.
• Remote: People are almost always working outside of offices.

Why does this matter?
Everything from meeting style to advocating for work to behavior guidelines will be affected by your team's setup.

How does MURAL do this?
We're a mixed/hybrid setup with offices in San Francisco and Buenos Aires and people located remotely across six time zones around the world.
5) Build a positive meeting cycle
Create meetings that create balance and energize the group.
Why does this matter?
When there's no clear purpose for meeting, bad behavioral habits develop and engagement drops.

How does MURAL do this?
We make sure meetings have a clear purpose with a shared agenda so people feel aligned and everyone can communicate openly.

STEP 3: CHOOSE METHODS THAT WORK

Meetings don't have to feel boring. Change the way distributed teams connect and collaborate with this easy framework.
1) Set outcomes
Know the goal of the meeting

Don't overburden the agenda by trying to do too much. You may accomplish more than one outcome, but make sure you know which one is the most important.

2) Pre-work
What we do before we meet

Consider using pre-work as a way to give your team access to information they'll need to participate in the meeting. They can view information or provide pre-meeting input on their own schedule, saving precious meeting time.

3) Warm-up
Warming up when we meet

You need engaged participants. Taking a moment to help them leave previous meetings behind and orient to the new topic. This will help everyone become more mindful and focus on the outcome.

4) Diverge → 5) Converge
Broaden the discussion and narrow the options
Think about your desired outcomes and consider the best sequence of methods. Consider what may need to "feed" each one, and what "product" should be. Ideally, the output of one method helps feed the next.

6) Conclude
Clarity before we go
Avoid loose ends by properly closing this session. Are there any last questions? Do we each know what our actions are? Are we clear what we may owe each other?

7) Test
What we do after we meet
Give some thought to what should follow the session. Is it another run of this meeting format? Is it a presentation to another group? Think beyond the purpose of this meeting to its purpose in the bigger picture.