GET EMAIL UPDATES FROM POWERTOFLY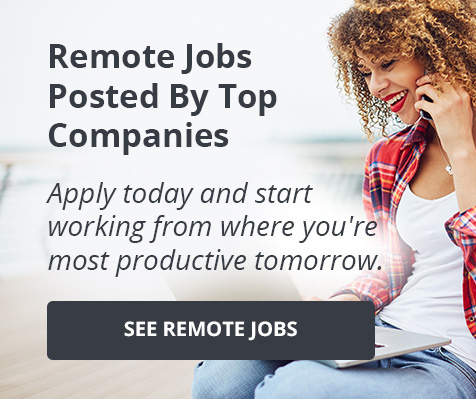 SeatGeek
What Questions To Ask As A Candidate? - Interview Tips From SeatGeek!
💎 What questions to ask as a candidate? Get some tips that'll help set yourself up for success while interviewing for a position with SeatGeek. Watch the video to learn more about the company and its application process.
📼 What questions to ask as a candidate? The questions you prepare show recruiters how interested you really are in the company, and just how much you want to learn about its culture and values. Alexis Tissian, a technical recruiter at SeatGeek, shares some insights about their interview and application process, and also great tips on how to best prepare.
---
📼 What questions to ask as a candidate? From his experience in recruiting, Alexis considers it to be super valuable when candidates ask team-specific and company-wide specific questions. For example, some team-specific questions could be: "What teams are you hiring for within the greater engineering or product organization?" "What team am I being considered for?" "What are these teams working on?" "What technical challenges are they facing?" "What is the tech stack?" Anything within that realm is not only valuable information to you, but will also show the recruiter or interviewer your interest in the position.
📼 What questions to ask as a candidate? You now have a pretty good idea about this. So let's continue with the application process at SeatGeek! First, you will submit your resume and cover letter through their website. Then, if it's a fit, either a recruiter or hiring manager will reach out to you to know your availability. From there, they'll set up an introductory call. In that conversation, whether it is via Google Meet or phone call, they'll get an understanding of your experience, and also what you're looking for to make sure it's a match on both sides. If all goes well there, you'll move forward to either a take-home assignment or a technical screen. The take-home assignments usually don't take more than 1-3 hours. And for the more technical roles, the live coding session will be somewhere around an hour. If everything goes well from there, the team at SeatGeek will move forward to a final round of interviews. From there on, you'll be moved forward to the reference stage. If this last stage goes well, you'll be presented with an offer!
What Questions To Ask As A Candidate? - Apply Now!
One last key tip for anyone who is interested in working at SeatGeek, from Alexis: simply apply! There are so many roles open that could be the perfect fit for you. The recruiting team at SeatGeek is looking for passionate, hardworking individuals to join the company. The best thing you can do is apply to get your name in the system and show them you are interested. And if it's not a fit now, they will absolutely tag your profile for something later down the line.
🧑💼 Are you interested in joining SeatGeek? They have open positions! To learn more, click here.
Get to Know Alexis Tissian
If you are interested in a career at SeatGeek, you can connect with Alexis Tissian on LinkedIn. Don't forget to mention this video!
More About SeatGeek
SeatGeek loves live events because they bring people of all walks together. You see the same things. You feel the same feels. You walk out changed for the better. They strive to bring the same feeling of connectedness into their workplace. Help them help the world experience more live. SeatGeek is the #1 rated ticket marketplace for live events. They are also a global primary ticketing system and our customers include major sports teams and venues such as the Brooklyn Nets, Dallas Cowboys, Manchester City Football, and Jujamcyn Theatres (Book of Mormon, Hadestown, Springsteen on Broadway).