GET EMAIL UPDATES FROM POWERTOFLY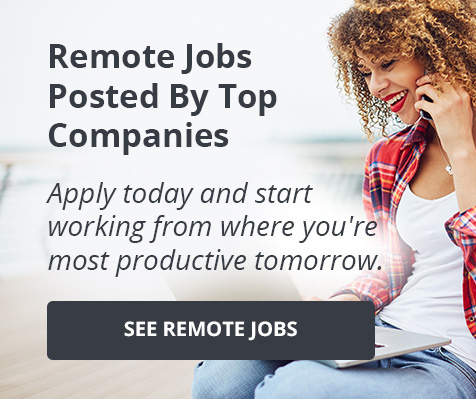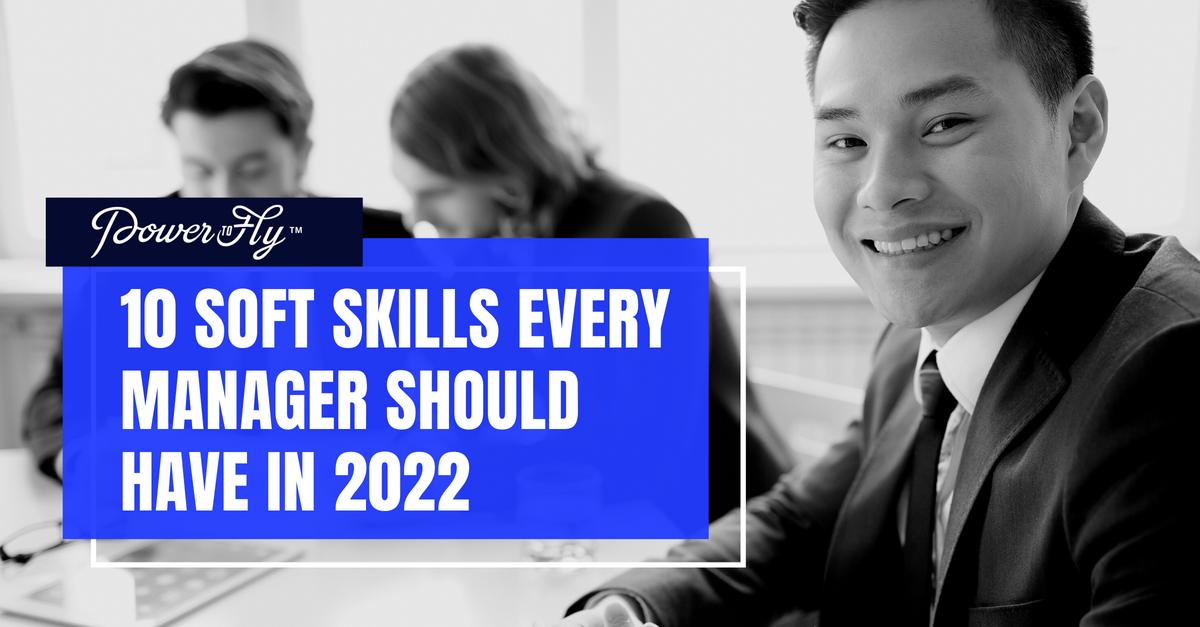 Upskilling and Development
10 Soft Skills Every Manager Should Have in 2022
In the modern workplace, knowing how to do your job is just a starting point. You might be great at completing work tasks, but if you lack the right soft skills, you'll struggle to get the job done right.
When managing a group of people, soft skills are even more important because you're responsible for leading, motivating, and encouraging your team. In fact, managers with great leadership soft skills can boost their team's productivity by up to 30%. There's nothing soft about that!
Whether you're new to management or have years of experience under your belt, it's crucial to continue learning and developing as a leader. By learning more about the types of soft skills that can benefit managers, you can determine which areas you want to improve upon to better oversee your team.
Keep reading for 10 soft skills that every manager should have in 2022 and some resources to help you work on them.
10 Soft Skills for Managers
1. Emotional Intelligence. Not everyone reacts the same way to leadership. Some people might welcome direct feedback, while others might require a more sensitive approach to critique. Having emotional intelligence will help you recognize certain emotions in employees, understand how your leadership affects morale, and know how to deal with your team as individuals and as a whole.
Learn More About Emotional Intelligence
2. Time Management. It's no secret that time management is a necessary skill for anyone, but managers can especially benefit from proper planning and time allocation. Too often, managers are presented with more work than they can handle, so knowing how to properly manage your time will help you prioritize, delegate, and complete tasks according to upcoming deadlines.
Learn More About Time Management
3. Written Communication. With remote and hybrid work environments on the rise, written communication is becoming more important than ever. Transmitting intention and tone through text takes practice. And because you can't easily walk over to someone's desk to explain yourself, being thorough and concise in your written instruction is important.
Learn More About Communication Skills
4. Creativity and Innovation. Managers can benefit from creativity because it helps them develop unique solutions to problems. Thinking outside of the box, and encouraging your team to do the same, can yield unprecedented outcomes and opportunities.
5. Active Listening. When we think of a good communicator, we generally think about speaking rather than listening. But when it comes to the qualities of a good manager, listening is just as important. Listening actively is the process of listening attentively while someone else speaks. When you listen actively, your team feels like their thoughts and insights are being heard and valued, which can make a huge difference in your team's effectiveness.
Learn More About Active Listening
6. Goal-Setting. Setting goals is a crucial part of management. Not only should a manager be able to determine who needs to do what in order to reach company goals, they should also be able to set personal and professional goals for themselves and their team to reach their full potential.
7. Decision-Making. Critical thinking is important as a manager, because every decision you make impacts your team (and sometimes the entire company). Managers should be decisive in order to make quick decisions about hiring, task delegation, projects, and deadlines.
Learn More About Decision Making
8. Adaptability. Many management positions are fast-paced and dynamic, meaning that you have to be ready to tackle anything and everything that comes your way. Being adaptable means that you are flexible in times of uncertainty and change. It also means that you're able to keep pushing your team forward when things don't go according to plan.
9. Mental Agility. Think of mental agility as having an extremely in shape brain muscle. Managers who are mentally agile can grasp complex concepts quickly, analyze and problem solve on the fly, and make sound decisions in a timely manner.
Learn More About Mental Agility
10. Collaboration. As a manager, working with others is one of the biggest parts of your job. But being able to work well with others isn't enough. As a manager, collaboration also entails encouraging your team to work together and use their unique perspectives to create solutions and greater outcomes.
Learn More About Collaboration
Want to brush up on your soft skills? Check out our upcoming upskilling events!
Related Articles Around the Web