GET EMAIL UPDATES FROM POWERTOFLY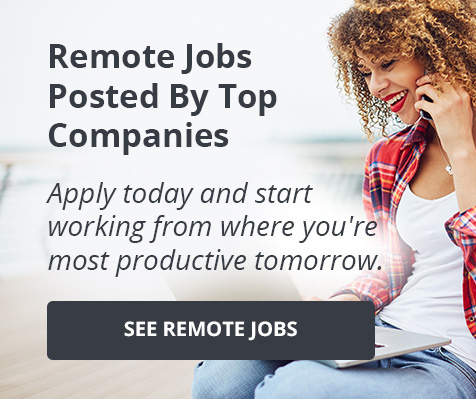 SV Academy
Overcoming Rejection
Jason Cruz's love for spam fried rice led to his dream job at Gong
Below is an article originally published by SV Academy. Go to SV Academy's company page on PowerToFly to see their open positions and learn more.
Getting rejected from your dream job hurts. But for Jason Cruz, SV Graduate Cohort 34, an auto-reject email was not a hard no, it was just a not yet. Jason was inspired to dig deeper and push harder.

The reality is, there isn't often a 'no' in Tech Sales. Maybe now is just not the right time. Fast-growing, future-minded companies like Gong never close the door. And Jason figured out how to creatively overcome this first rejection from a dream employer by imaginatively pushing the boundaries.


Jason's journey into Tech Sales
Jason has always loved working with people. Prior to applying to SV Academy, Jason managed live events for Facebook and SF State University, where he completed his studies in Broadcast Communications. Although he enjoyed the work, something with more career growth potential became of high priority after a few years of event managing.

Outside of work, Jason's time at improv comedy clubs led to friendships with sales professionals. They recommended he give Business Development Representative (BDR) or Sales Development Representative (SDR) roles a shot.

Inspired by the suggestion from his friends, Jason began hearing about SV Academy as a potential transition into sales.
"What really stood out to me about SV Academy was the personalized support and dedicated career coach from start to end."
After being admitted into the program, Jason was off to the races. He credits the one on one human-centered skills coaching as being an underlying principle he could take to any company. Having a chance to step into the Tech Sales role in a learning environment and practicing core selling skills like empathic listening deeply resonated with Jason.

But his primary anchor remained SV Academy's commitment to diversity and inclusion.
"Everyone in the room was a Person of Color or an Underrepresented Minority. It made me realize wow, I've actually never had this experience before in a professional setting . . . There was an unspoken bond."
Leveling up with new skills
Gong, which also happens to have a strong commitment to diversity, caught Jason's eye (listen to our CEO's interview on Gong's podcast here). Gong's open SDR roles paired alongside strong company culture and commitment to diversity and inclusion was everything Jason was looking for.

Soon after applying, the dreaded auto-rejection email made its way into his inbox:
Jason was far from giving up. His growth mindset and training had prepared him for this moment.
Overcoming rejection: Jason Cruz's love for spam fried rice led to his dream job at Gongwww.youtube.com
"Everyone at SV Academy kept stressing that you have to treat this job search like you're outreaching to a prospect. With empathy. So I did."

With the sting of rejection, Jason continued to connect with Gong employees on LinkedIn and work on his skills and confidence at SV Academy. Jason ended up connecting with a former educator-turned-SDR-now-recruiter and alumni from SF State University. Perfect connection made! Not only was this current Gong employee from his community, but he was also someone who knew exactly what it meant to switch careers.

Jason knew it was going to take something different to stand out from the pool of applicants. With the newly formed relationship, it was now time a matter of how he could grab the recruiter's attention.

During his SV Academy training, he learned about video cover letters. But he had his reservations. Who would actually open one of these?
"I was the biggest skeptic of video cover letters, but I had actually seen Gong post someone else sending a video cover letter that led to an interview . . . So this actually works!"
Around the same time, Gong just happened to post an employee cookbook across their social media, featuring a favorite dish of Jason's, spam fried rice!

Emboldened by the combination of events and newly equipped with SV Academy skills, Jason filmed a hyper-personalized video to Gong's recruiter wearing their alma mater's shirt and whipped up a pan of spam-fried rice following the recruiter's recipe from the Gong employee cookbook. He followed up with a request for 'no-sugar feedback', which is one of Gong's operating principles in bettering their employee's skill set with direct and genuine feedback.

What did Jason showcase about himself by sending this video?
1 — Being okay with rejection and persevering. A 'no' can only lead to a yes if you believe deeply enough. Keep pushing ahead!
2 — Personalize to your audience. Do the research, and you'll be surprised by what you have in common with your recruiter/prospect.
3 — Creativity! Companies are constantly bombarded with applications. Do anything you can to stand out.
Needless to say, the video cover letter landed and resulted in much more than feedback.

Not only was the Gong recruiter blown away, but he also called it, "the best prospecting video he ever received."
The rest was history. Jason is now hired at Gong in an SDR role.

Jason embodies the core values of an SV Academy student: enduring grit, relentless perseverance, and an ingenious way of building rapport with spam fried rice!
We wish Jason continued success on his journey in Tech Sales. All of us at SV Academy are honored to walk with him and excited to see what he cooks up next.