GET EMAIL UPDATES FROM POWERTOFLY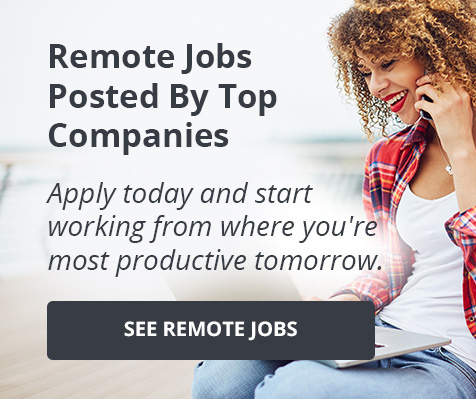 AlertMedia
Sending A Thank You Email After Your Job Interview - Recruiter Tips!
💎Are you aware of the value of sending a thank you email after a job interview? Get some tips from AlertMedia recruiters to send a proper thank you note! Watch the video to the end to hear all the ways you can make a great impression during and after your job interviews.
📼 While sending a thank you email after the interview isn't something that will make or break your interview process, there is a lot of value in sending one. In this video, Anna Leone and Hannah Hunter, recruiters at AlertMedia, go over the company's interview and application process and give you some tips and tricks for how to prepare.
---
📼 To start, sending a thank you email after the interview is an amazing way to stand out, show your personality and reiterate your interest in the position. Anna and Hannah always recommend working with your recruiter to determine the best approach for sending those notes to the hiring managers that you'll meet during the process. As recruiters, it is their job to help you get the job! And they love giving as much advice as possible to help you make the best impression with hiring managers.
📼Apart from sending a thank you email after the interview, your resume is also an opportunity to make a great first impression. Generally speaking, AlertMedia recruiters recommend tailoring your resume to the job description and including items that are relevant to what's listed. Doing your research on the company is another good tip: you can look at the company's core values and see if there's anything that resonates with you. For example, at AlertMedia, one of the company's core values is "simplicity is our strength". So if you're someone that is great at driving efficiencies and making the lives of those around you easier, then definitely figure out a way to tie that into your resume!
Stand Out By Sending a Great Thank You Email After The Interview - Show Up As Your Best Self!
The best way to show up as your best self before an interview is to prepare ahead of time. AlertMedia recruiters love people that have done their research and are interested in the company. Hannah and Anna recommend having a list of examples where you've made an impact in the past, and even a list of go-to questions that have come up along the way. This is a great way to build a good dialogue with the person that is interviewing you. Get your questions answered and show that you have a natural curiosity and interest in what the company does. These two recruiters love candidates that are confident, authentic, and self-aware! Remember: everyone that you talk to throughout the process has been in your shoes before and is just as eager to make a good impression as you are.🧑💼 Are you interested in joining AlertMedia? They have open positions! To learn more, click here.

Get to Know Hannah and Ana
If you are interested in a career at AlertMedia, you can connect with Hannah Hunter and Ana Leone on LinkedIn!
More About AlertMedia
AlertMedia is the world's leading emergency communication provider. The company's award-winning, two-way multichannel messaging system, threat intelligence, and 24/7 employee safety solutions help organizations protect their people and business through all phases of an emergency. AlertMedia supports critical communication for thousands of leading businesses—including DHL, JetBlue, Coca-Cola Bottling, and Walmart—in more than 130 countries.