GET EMAIL UPDATES FROM POWERTOFLY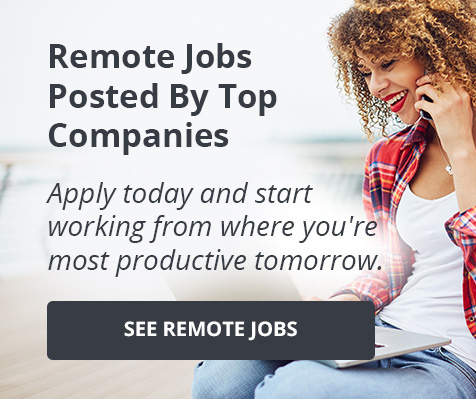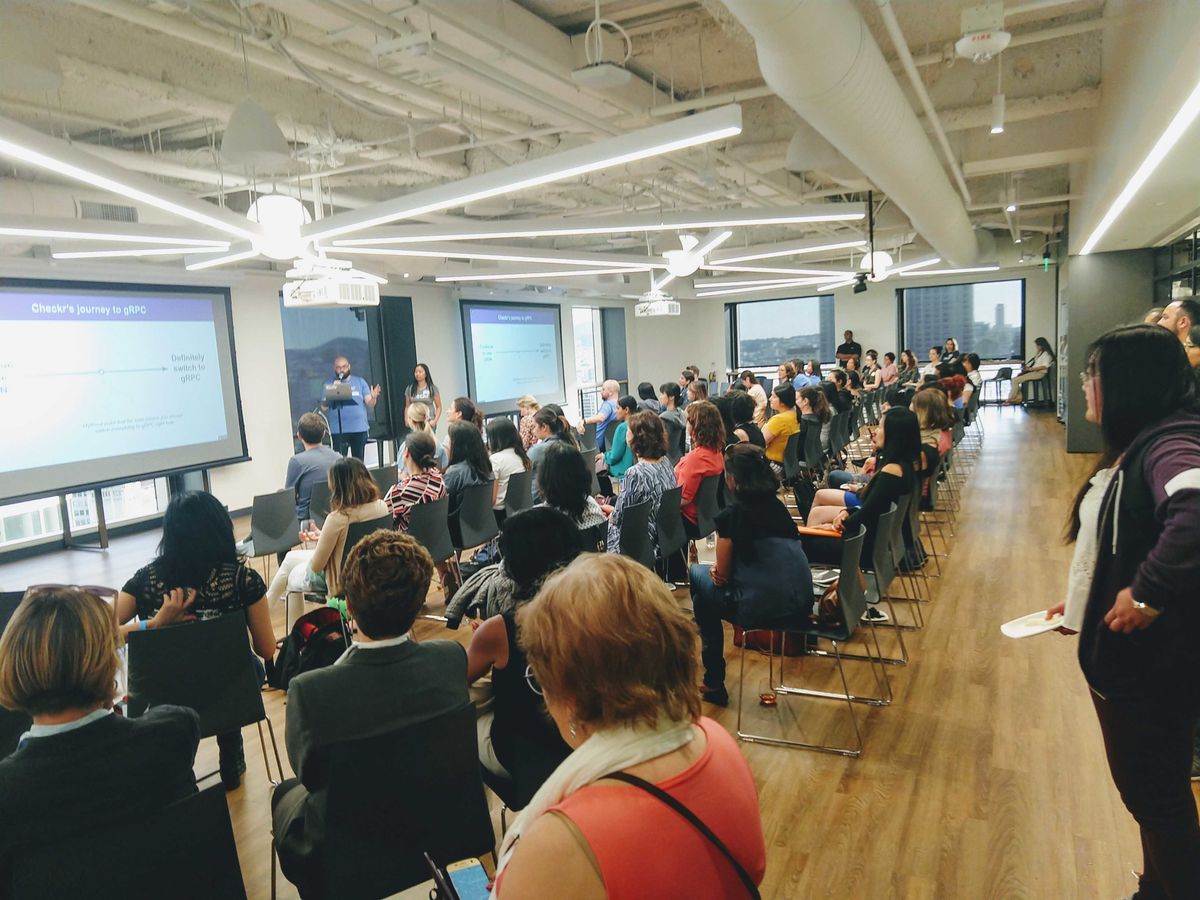 Checkr
We Heard from Checkr's Tech Leaders in San Francisco
On June 11th, PowerToFly was thrilled to partner with Checkr, the platform that makes it easy for thousands of customers to hire millions of people every year using Checkr's advanced background check technology, on our second event together.
Hosted by PowerToFly CoFounder Katharine Zaleski, the evening featured two in-depth tech talks along with plenty of time for networking and audience questions but not before Checkr's CoFounder and CTO Jonathan Perichonwarmly welcomed our guests with a brief keynote address.
---
The evening's first tech was hosted by Checkr's Melissa Lau and Ben Jacobsonand centered around API and communication: We have found some limitations in only using JSON-based RESTful APIs to communicate between services. Moving to gRPC has allowed us to better document interfaces and enforce stronger boundaries between services. In this session we will share the lessons we have learned while incorporating gRPC into our application, walkthrough setting up a new rails project with gRPC support, and how we plan to expand our usage of gRPC in the future.
The night's second tech talk was from guest speakers Faye Cheng and Katrina Leefrom ThoughtWorks and focused on SAML and SSO: Ever wonder what mechanics lie behind Single Sign-On (SSO)? How you can log into an application once, and find yourself automatically logged in when you access another? Here at Checkr, the Identity team is enabling SAML integrations with our partners to achieve just that. SAML is a standard protocol used by web browsers to enable SSO through the use of secure tokens. We'll discuss how SAML allows for a safe exchange of authentication and authorization data between parties, and how browsers can trust and protect your identity information across applications.

After our two tech talks wrapped up, guests had plenty of more time to network with members of the Checkr team and each other over refreshments.
Checkr is making waves with their innovative hiring process! They're a platform that makes it easy for thousands of customers to hire millions of people every year. Today, only five years after Checkr started, the company is running one million background checks per month for more than 10,000 customers, allowing them to create a more efficient hiring process. Their impressive list of clients include Lyft, Grubhub and Zillow.
Checkr is hiring! Their amazing benefits include flexible paid time off, meaningful equity, catered lunches, hands-on coaching and professional development, 12 weeks of paid family leave, and wellness & gym membership reimbursements.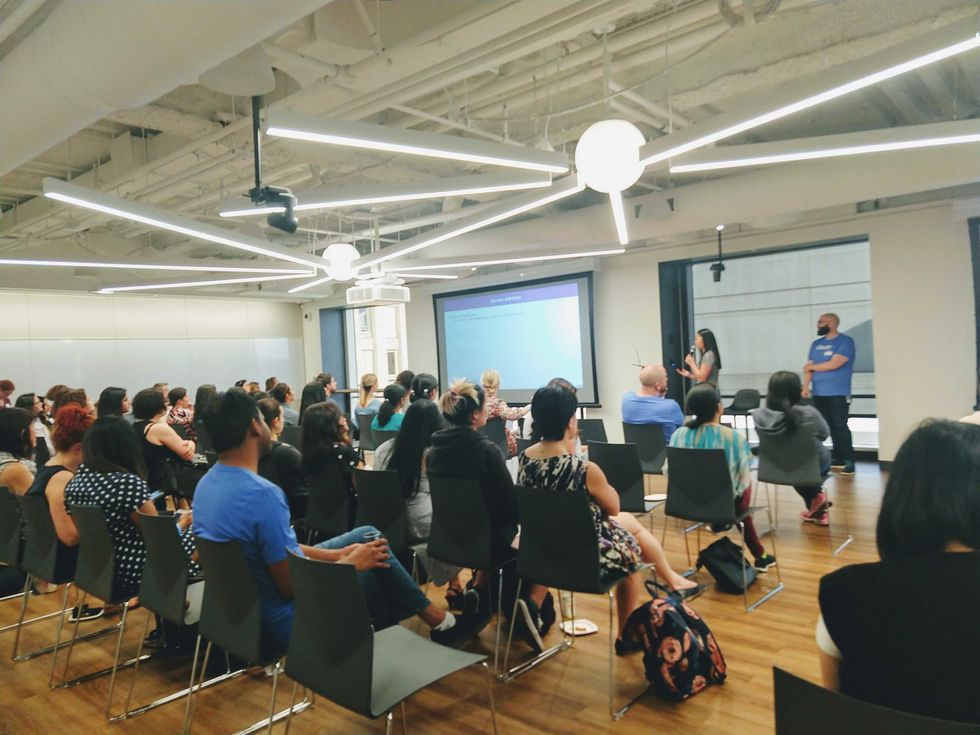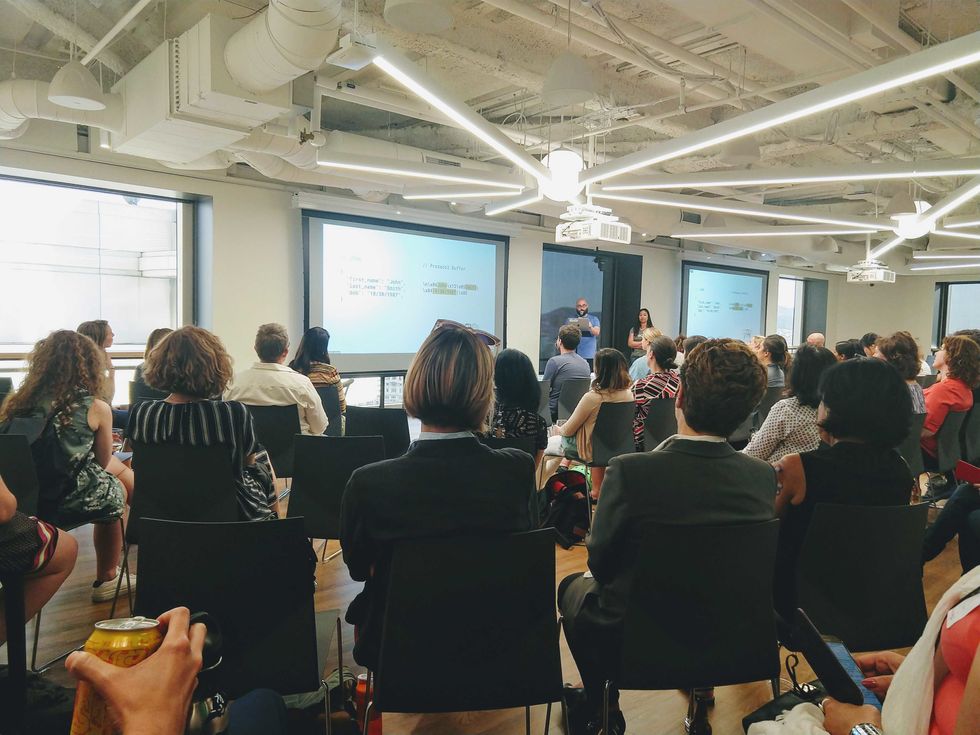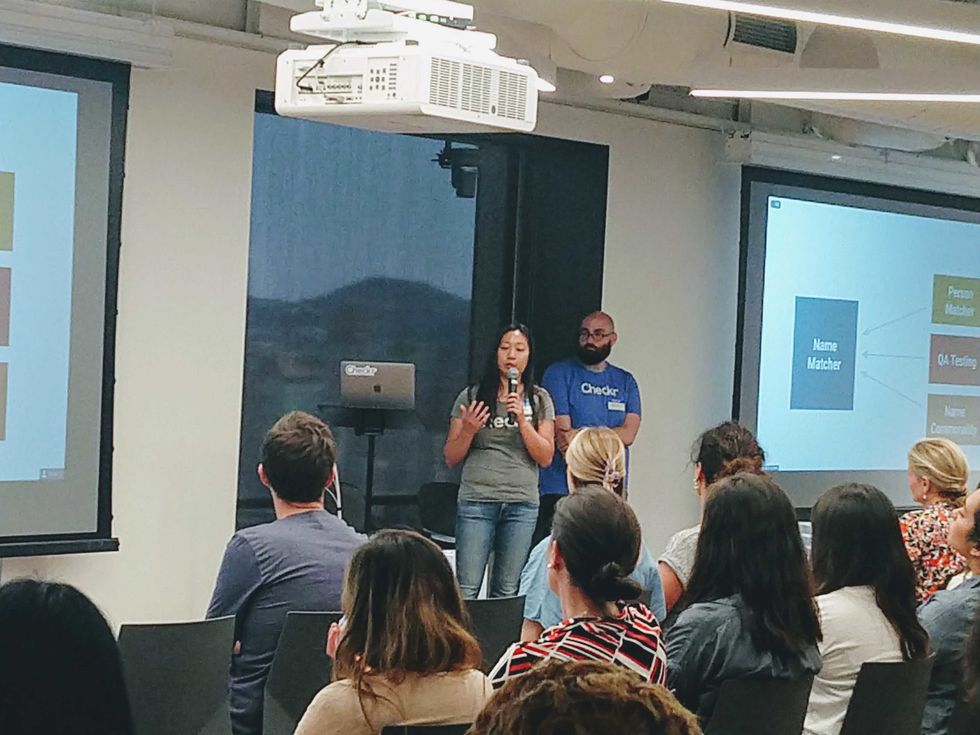 Related Articles Around the Web