GET EMAIL UPDATES FROM POWERTOFLY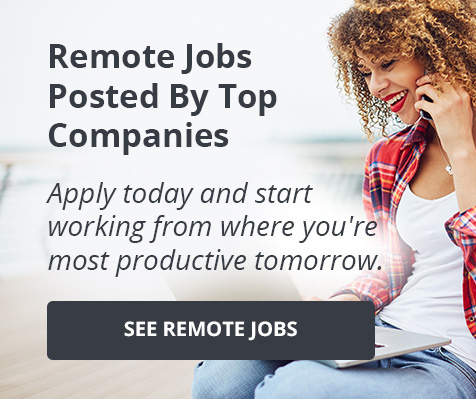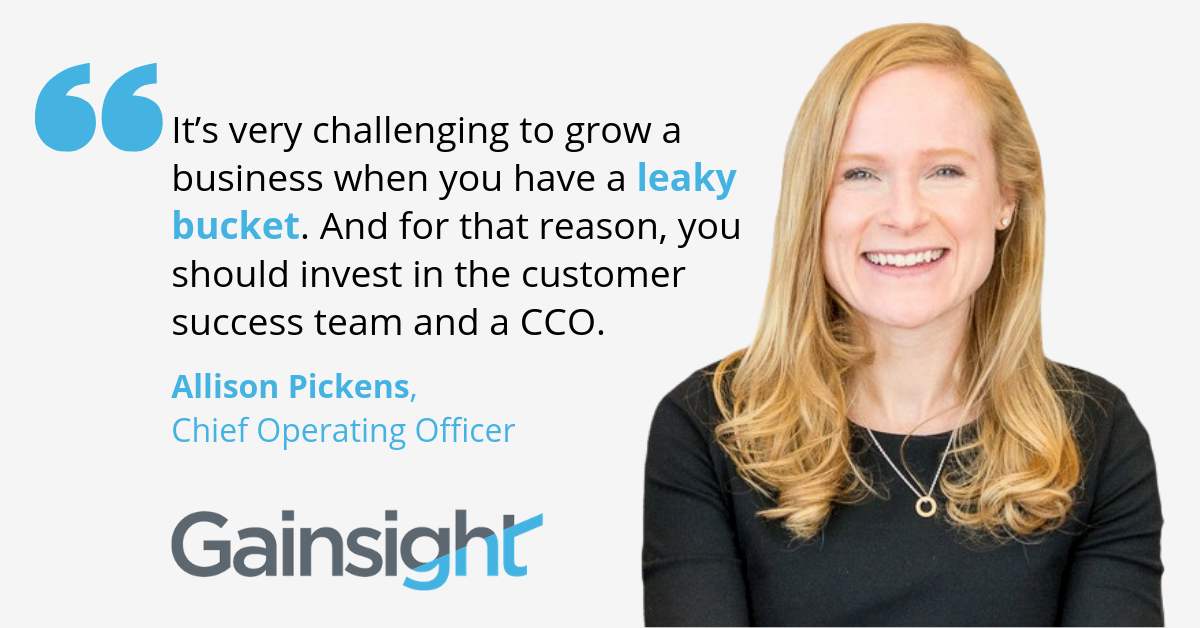 Career Growth and Advice
What Does a Chief Customer Officer Do?
A Q&A with Gainsight COO and Customer Success Thought Leader Allison Pickens
If you've ever wondered what a Chief Customer Officer (CCO) does, you're not alone.
---
That's why last week I asked Allison Pickens, Chief Operating Officer at Gainsight (the leading Customer Success platform provider), that very question.
As Allison explained, "the role of Chief Customer Officer is a very important one, but also a newly created one. It didn't exist with all that much frequency five years ago."
That newness has created a lot of ambiguity, so I wanted Allison to provide some clarity on the purpose of the role.
Allison has spoken widely on Customer Success best practices as well as on the rise of the Chief Customer Officer role and why it's so important.
We asked her to break down the CCO's responsibilities, explain the CCO's dynamic with the rest of the CS team, and share some tips for anyone with ambitions of becoming a CCO.
Read on for her answers!
---
What does a Chief Customer Officer (CCO) do?
Typically this role is responsible for all client-facing functions post-sale.
So that often includes overseeing customer success management, professional services, customer support, customer operations, customer experience, and potentially an account management team that's responsible for renewing and expanding existing clients (although sometimes that team reports into sales). It may also include a pre-sales technical team (solution engineers or solution consultants).
There's not a single definition of Chief Customer Officer, but that tends to be the most common scope in terms of functional areas managed.
What metrics is a CCO held responsible for?
They're often accountable for the gross retention number - the percentage of dollars that we are preserving or renewing year over year. Often this person is also responsible for the net retention number, which includes expansions of existing clients, such as upsell or cross-sell.
What are three ways that a CCO adds value?
1) The Chief Customer Officer is aligned to revenue.
Gross retention and net retention are revenue-related targets. And therefore, if you're a CEO, one of the people that you're looking to in order to make sure that your business is growing is your Chief Customer Officer.
2) The CCO aligns various functions on the executive team around client success (and translates it into stronger revenue results).
For example…
The Chief Customer Officers meets with the sales leader to make sure that we are selling to the right customers and that the handoff from the sales team to the professional services team is seamless.
The CCO makes sure that the marketing team is finding customer advocates within the installed base and creating case studies based on the successes those customers have had with the product or service.
They work with the product management team to make sure that client feedback is being heard and that actions are being taken to improve the product and the customer experience.
The CCO might also work with engineering to ensure that there is a strong process for fixing bugs when they're discovered by clients and by the customer support team.
3) The CCO helps the executive team learn about the future strategic direction of the company based on what they've learned from clients directly and from the entire Customer Success team.
Learning from clients is very important for figuring out the future direction of the company.
If you had 30 seconds to convince an up-and-coming tech startup that they should appoint a Chief Customer Officer, what would you say?
As an up-and-coming tech start-up, you've probably been focused on finding product-market fit, as well as getting an initial set of customers who attest to the value of your product.
Your next step is to figure out how to scale your business. And if you are exclusively focused on the selling aspect of scaling and not on the customer success aspect, you will end up with a leaky bucket of clients leaving you at the same time that you're selling more clients. It's very challenging to grow a business when you have a leaky bucket. And for that reason you should invest in the customer success team and a CCO.
What should a CCO be focused on and how does that impact the rest of the CS team?
1) Own The Achievement of Financial Targets (Gross Retention, Net Retention, Services Gross Margin). The CCO should be forecasting the trends in those metrics several quarters out, so that they have a longer term view of the business. You're accountable for those targets and, therefore, for knowing the direction that those targets are heading in.
2) Set The Vision & Motivating People to Achieve Goals. Why is this set of functions so important? Why should people be excited to come to work? And in those moments when things are hard, why should people pick themselves up show up to work the next day?
3) Be Aware of the Details of What's Going on in the Organization. I think leaders in general need to operate at the level of the forest, but they also need to be able to go into the weeds in areas of critical importance.
For example, Services Gross Margin is one of those areas where the CCO needs to be focused. They should be knowledgeable about the most minute details of the financial model that builds up to the Services Gross Margin forecasting.
It's important for the CCO to be present with folks around the team, for many reasons, but partly so that the CCO knows what's going on within the team and the customer base. They should be doing round tables, one-on-ones, and generally finding ways to gather data and anecdotes that can help them make decisions.
Can you help us understand the differences between a Chief Customer Officer, a VP of Customer Success, and Director of Customer Success? And what folks in those roles need to do in order to be successful?
CCO - Vision
I talked about the responsibilities that a CCO should have: owning the most important financial targets, setting the vision, and being aware of the details in key areas.
VP of Customer Success - Strategy
A VP-level person should be able to own the next level down of operational metrics. They should understand how to set a target, how to achieve it, and how those targets contribute to the CCO's financial targets.
Where the CCO is focused on vision, the VP should be focused on strategy. So what's the path to get from point A to point B.
The VP should have deeper relationships with individual team members as well as clients. The VP of Customer Success should be aligning frequently with executives at clients.
Director of Customer Success - Tactics
A director level person typically manages individual contributors directly, where the VP might manage several directors. Each Director of Customer Success is managing probably about eight individual contributor CSMs.
The director should be able to own operational targets and design tactics for achieving those targets. For example, when we're planning for a big client meeting, how do we work with that individual CSM to design a thoughtful agenda for that meeting, cover the right things, and work through that conversation with the senior clients to get to the right outcome.
Which of these roles should a company hire for first?
As a startup at very early stages, you'll probably start with hiring one or two CSMs. It might be that those CSMs are reporting directly to a cofounder of the business.
At some point you're going to need someone who really understands strategy. As you grow, I'd recommend hiring a VP-level person who can help you be thoughtful about the way in which you're designing your methodology, especially when you get into that scaling stage. That methodology allows you to scale because it's essentially a repeatable process for achieving success for clients. So I'd recommend hiring a VP first. Eventually, as you grow your team, you'll have the need for a couple of directors who report to that VP and each of them manages individual contributors.
Once you have Customer Support, Customer Success, and potentially a Professional Services team, that's when it's valuable to hire a CCO who can manage all of these functions and ensure alignment between them.
What should someone looking to advance their Customer Success career and take on one of these leadership roles do to prepare?
If you're looking to learn about Customer Success best practices, you should come to our annual Pulse Conference and check out the Gainsight blog, as well as Pulse+, which offers regularly updated Customer Success trainings.
Finally, if you're looking to rise in your career, make sure that you're working for someone who you have a lot of respect for and who is not just going to be a friendly boss, but who will advocate for you. You should work for someone who's in your camp, fully recognizes your growth potential, and wants to help you grow over time.
Related Articles Around the Web