GET EMAIL UPDATES FROM POWERTOFLY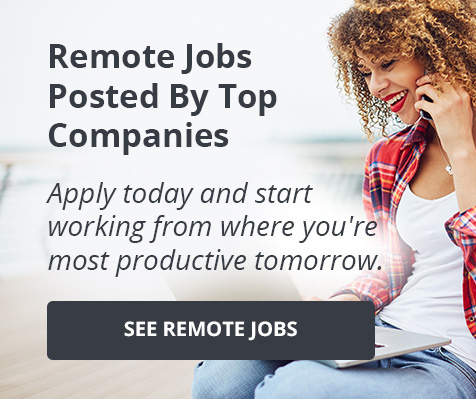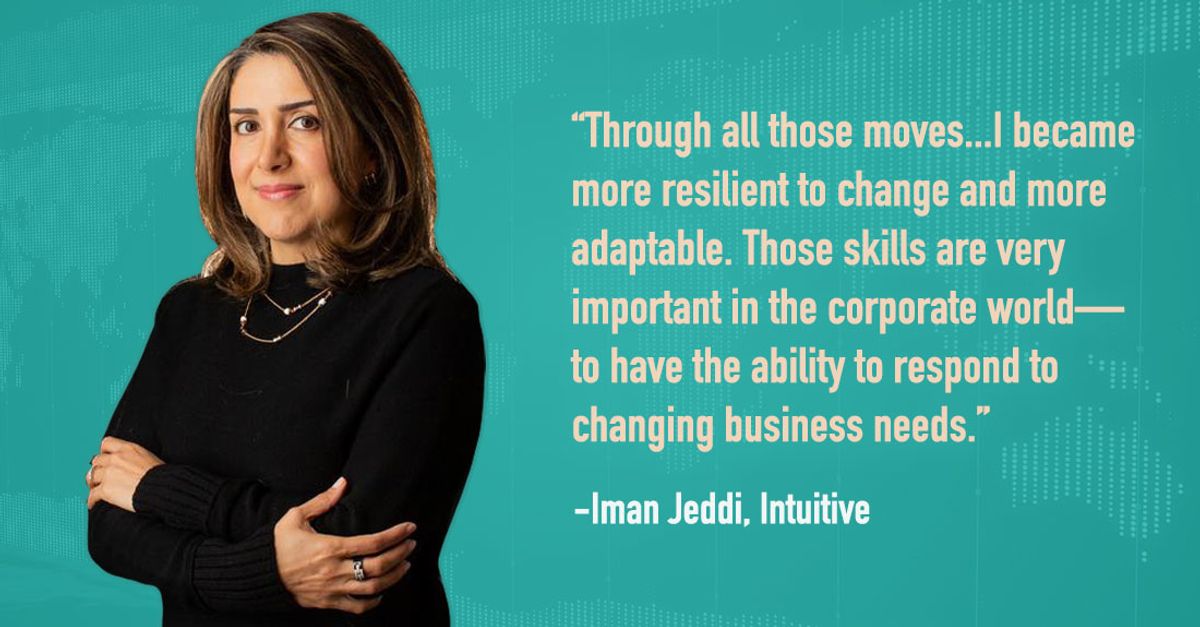 Intuitive
From Kuwait to Iran to Canada to California: How She Became The Youngest VP at This Leading Robotic-Assisted Surgery Company
Getting to Know the Vice President of Systems Manufacturing & Sustaining Engineering at Intuitive
At age ten, Iman Jeddi fled Kuwait and evacuated to Iran in the midst of the Gulf War. This year, at age 39, she was named to Silicon Valley Business Journal's 40 Under 40.
---
So what happened in the decades in between?
Iman went to Canada to study mechanical engineering before ultimately getting her Ph.D in biomedical engineering at UC Davis. Then she steadily moved from individual contributor roles to leadership positions, until most recently, she became one of the first women VPs at Intuitive, makers of the da Vinci surgical systems and pioneers in robotic-assisted surgery.
She achieved all of this in spite of a language barrier when she started out: "My undergraduate in Vancouver was challenging. While I appeared to speak English fluently and without an accent, I missed some of the advanced vocabulary that one learns in middle/high school because I had moved back to Iran after the Gulf War. I spent lots of time trying to catch up to my peers' language skills."
It's hard not to drop your jaw when you hear her story. But as Iman tells it, it quickly becomes apparent that it's thanks—in part—to the challenges she's faced that she's gone so far.
"Through all those moves (Kuwait, Iran, Canada, the U.S.), I became more resilient to change and more adaptable. Those skills are very important in the corporate world—to have the ability to respond to changing business needs."
Growing up exposed to so many different languages and cultures allowed her to "think in new ways and see things from different people's perspectives." One can imagine this skill certainly comes in handy as she balances her roles as a mother, VP at Intuitive, Board Member, Angel Investor, and more.
Iman recently spoke with Norma Olmos, HR Business Partner at Intuitive, about her impressive career journey and current work at Intuitive. At PowerToFly, we love hearing stories about women leaders who are leading the way in their fields, but we especially love sharing stories about women who are paying it forward to other women. Read on to learn more about how Iman gives back, and the work she's doing at Intuitive.
(Spoiler Alert: Iman's direct reports say she's "intelligent, focused, strategic, pragmatic, open minded, a great negotiator, and most of all, supportive of them," so if you want to work for someone who understands the value of diverse perspectives, be sure to check out Intuitive's open roles - they're hiring!)
---------
A Q&A with Iman Jeddi - Questions by Norma Olmos
1) What do you do at Intuitive?
My current role is Vice President, Systems Manufacturing & Sustaining Engineering at Intuitive. There are two main branches of my team. One group is responsible for setting up the assembly and test processes to manufacture our surgical robotic systems. The other group implements design and process changes to improve the quality, reliability, and manufacturability of our products.
2) When you aren't wearing your VP/mom/wife hats, what else do you like to do?
I'm an Angel investor, and I try to put some investments in a few startups each year. My career began in startups, so I've always had that itch. But I really love my career at Intuitive, so I scratch the itch with investing. I think it's a way for me to give back as well. I choose startups that are early-stage medical device companies, and many women-founded startups. It's exciting to help be the catalyst for other women, and to be there for them in other capacities, like if they need help negotiating agreements, defining their IP strategy, or setting up manufacturing.
I also try to stay active with the Pars Equality Center, and am a founding member. We're a community-based organization helping to integrate Iranian immigrants into the community. The organization does lots of social work, legal work, and they give out scholarships. Being an immigrant myself, I think it's important to stay connected and help others in this way.
3) What motivates you to come to work every day?
It's really hard not to fall in love with the mission. I come to work knowing that everything I'm doing contributes to another person's wellbeing. One of our founding principles is Patients first, always, and we live by that. Often times, the role of Quality is to police other people to do the right thing, but not here. Our principles are ingrained in us; no one is trying to cut corners. It also helps that our executive team are primarily engineers; our CEO is an engineer. They understand and believe in the importance of designing for quality and reliability. My son is also my primary motivator. It's a different experience having a child. Things shift, and you gain a new type of motivation—to be the best mother possible.
4) What are you the proudest of at Intuitive?
I'm proud of my team and the way that we've been able to build connections that work well together. As a team, we've been able to foster open communication and work cross-functionally with other areas of the business. My team is inspiring; they're so passionate about doing the right thing, delivering the best product possible, and meeting our deliverables. They show up, and they just get it done every day. I'm very fortunate to be working with such a great group of people.
5) Your direct reports described you as intelligent, focused, strategic, pragmatic, open minded, a great negotiator, and most of all, supportive of them. In what ways do you support your team?
My team really delivers. They are in the thick of it every day. As my role becomes less technical over the years, less in the weeds, I see my role as the "un-blocker". Proactively, I try to clear the pathway so they can do their jobs a little easier. Sometimes I'm successful and sometimes I'm not, but that's what I try to do.
6) What is your vision for the future of your team?
We just created a new team whose role is to evaluate the parts obtained from our suppliers. That team is forming and growing; we're hiring aggressively. The goal across my whole team is to get to that stabilization curve sooner with our product launches and to continue to provide reliable, manufacturable, and high-quality products. We're always hiring lots of manufacturing, electrical, test software, manufacturing, (and other) engineering roles.
7) What characteristics make someone successful on your team at Intuitive?
It really depends on your personal definition of success, but overall, I think that when we go to school for engineering, we're highly focused on the technical skills. They don't really teach us the "soft skills" needed in the corporate world—negotiation, effective communication, aligning across functions, and building synergies. When I see engineers do well (inside and outside of Intuitive) is when they bring technical skills together with softer skills, and that can be very powerful. So you need the skills to not just execute on those highly technical aspects, but also the ability to implement them. An engineer needs those other skills—to be able to align with Regulatory, Quality, Purchasing, etc. to make sure their changes are implemented.
Want to learn more about Iman and who she's looking to have join her team? Email events@powertofly.com to be considered for an invite to our upcoming women in tech networking event on October 23. Iman is on the panel!
And be sure to check out Intuitive's open roles here.