GET EMAIL UPDATES FROM POWERTOFLY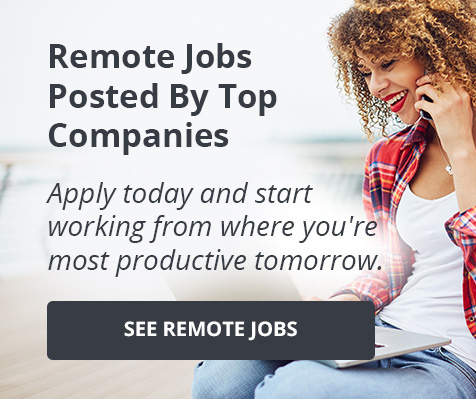 Riot Games Inc
Gaming Industry Jobs: Prepare For Your Interview With Riot Games!
💎 Browsing through gaming industry jobs? Want to know if you need to play games to work at Riot Games? Not really! Watch the video till the end to learn all about position requirements and the company's application process.
📼 If you'd like to work in the gaming industry and need to prepare before applying, don't miss all these great tips from Andrea Lugo, Recruiter at Riot Games, who will go over the company's interview process and give you some tips and tricks!
---
📼 Do you need to play games to apply for video game industry jobs? At Riot Games, it's not mandatory. However, certain roles require greater knowledge of games and how they function. This definitely applies to positions related to gameplay and game design. But overall, it's more important to have player empathy versus being a core gamer yourself. All decisions made at Riot Games revolve around players, so player empathy will help no matter what role you've landed!

📼When looking for video game industry jobs at a company like Riot Games, it's crucial to get a heads-up on what they're seeking. At a high level, Riot Games is looking for candidates who jibe with their values and culture and show excitement about building a future with the company. By now, you've probably noticed that Riot Games has released lots of amazing games! And as Andrea puts it, "We couldn't have done that without having Rioters super aligned to our values and excited about building a culture where we're all driving and motivated towards the same goal." So keep in mind that when interviewing candidates, Riot Games really prizes. They want you to be motivated and driven by their products and show how you're player-focused and thrilled to get to work!
Applying For Gaming Industry Jobs - Learn About The Interview Process At Riot Games
At Riot Games, the steps in the interview process are fairly standardized. Once you apply, you can expect to have a preliminary recruiter screen. You'll go into your background details on that call, and the recruiter will tell you more about the role. Then, the first step of the process will be a behavioral screen. Andrea recommends checking out the company values on Riot Games' website because this is the interview where the recruiter will determine if you align to those values (and if you've exemplified them in the past). The second step will likely be a craft screen: For example, in engineering, you can expect a take-home challenge, followed up by a technical phone screen with one of Riot's engineers. And for roles in recruiting, you can expect the craft screen to happen over video, where you will review items like sourcing and closing tactics. From there, you'll experience a virtual onsite panel. You can expect four panels in this step, two behavioral screens and two craft screens, before going ahead and closing the hiring offer.
🧑💼 Are you interested in joining Riot Games? They have open positions! To learn more, click here.
More About Riot Games
Riot Games was founded in 2006 to change the way video games are developed, published, and supported for players. In 2009, Riot released its debut title, League of Legends, to worldwide acclaim. League has gone on to be the most-played PC game in the world and a key driver of the explosive growth of esports. Players are the foundation of Riot's community, and it's for them that Riot continues to evolve the League experience, in-game and beyond. Founded by Brandon Beck and Marc Merrill, Riot is headquartered in Los Angeles, California, and has 2,500+ Rioters in 20+ offices worldwide. Riot has been featured on numerous lists, including Fortune's "100 Best Companies to Work For," "25 Best Companies to Work in Technology," "100 Best Workplaces for Millennials," and "50 Best Workplaces for Flexibility."