GET EMAIL UPDATES FROM POWERTOFLY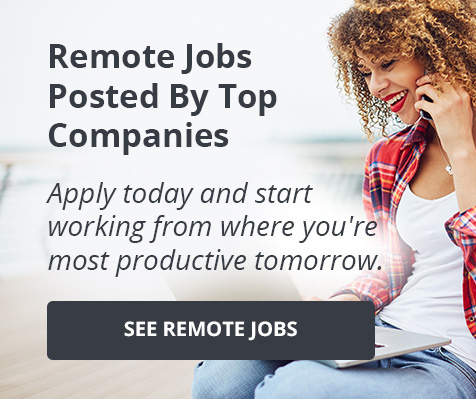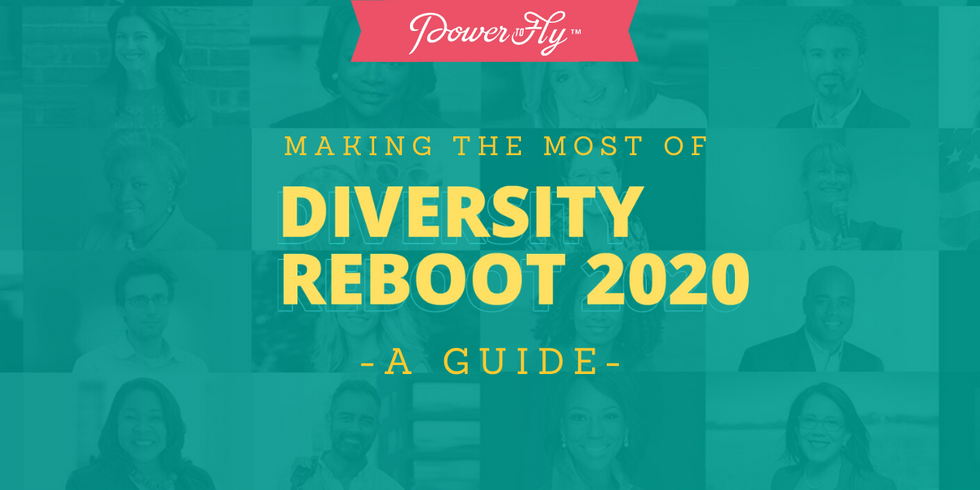 Landing a New Job
So You're Headed to the Diversity Reboot Summit: A Virtual Conference Guide
Tips from conference speakers and industry pros about how to successfully network virtually!
So you're headed to the Diversity Reboot Summit! (And by "headed to," I mean planning to videoconference into, since that's the only way we'll be conferencing for the near future.) Hurray! This guide to making the most out of virtual conferences—including helpful tips from conference speakers and industry pros about how to successfully network virtually—will help you take advantage of all the conference has to offer.
---
Let's get started.
1) Choose your track(s).
The Diversity Reboot Summit offers four main tracks: impact, inclusion, the future of work, and engineering.
Impact will include talks from Rick Wade (Chamber of Commerce), Dr. Rockeymoore Cummings, and more on the role of media, finance, and public policy in growing and rebuilding black and brown businesses.
Inclusion will feature discussions from Rep. Judy Chu and others on combating racism and white supremacy inside—and outside—the workplace.
The Future of Work will address remote work, wellness and security, and will include talks led by Regina Wallace-Jones (Mindbody), Natasha Green (AnitaB.org), and more.
Engineering will feature lightning tech talks and conversations on the future of STEM, and how technology can build a more inclusive world.
To decide which one is right for you, first identify what you want to get out of the summit:
Do you want to hear from top changemakers in the world of D&I? Then go with the inclusion track.
If you're more into learning about how specific industries like media can do their work in a way that lifts others up, try impact.
If you're on the tech side of things and want to connect with likeminded speakers and participants, engineering might be right for you.
And if you're wondering about the intersection of diversity work with remote work or how COVID-19 will change hiring, check out the future of work track.
If you're not sure which track is right for you or are interested in all of the above, you can pick and choose exactly which talks you attend. Start by looking through the speaker listand deciding which speakers are the ones you absolutely don't want to miss. You can also start familiarizing yourself with the schedule to see which talks are happening at the times when you're free!
If you're actively looking for job opportunities, make sure you're all set for the virtual job fair on day four of the summit on June 18th from 12 to 6 p.m. EST. You'll be able to check out participating companies' "booths" (Zoom rooms) and talk directly to recruiters. Make sure your PowerToFly profile is up-to-date ahead of time with your latest resume and details so you can send recruiters your info with one click.
Once you see a talk or event you know you want to attend, don't forget to click "add to calendar"!

Don't miss a single event! Add it to your calendar so you get a reminder when the talks/events you want to attend are starting.
*Bonus tip* - Be sure to catch the power networking hour each morning at 11AM EST — we'll pair you up randomly to get to know one of your fellow attendees!

2) Brush up on your virtual networking skills.
Online conferences can be much more affordable (this one is free!) and inclusive (no need to travel far from home means many more people can participate) than their face-to-face counterparts, but to get the most out of a virtual summit, you need to bring different skills to the table. Some have argued that networking during a pandemic presents unique challenges for women.
But investing in a plan for one conference or event will work for others, says career coach Cynthia Orduña. "If you master virtual networking, you'll have the skills to be able to connect with anyone without having to limit yourself to who you meet in person," she says.
First, get in the right headspace. Networking isn't about passing out as many business cards as possible, says Sheila Murphy, president and CEO of Focus Forward Consulting. "True networking is about creating relationships, and where they may start at a conference, that is only the beginning of the networking," she says. You need to be comfortable reaching out continuously to people you may not know well, and while Sheila says women may feel like they're intruding or bothering people at first, it's important to "reframe how [women] feel about networking and understand it is about giving to the other person."
Prep your profiles ahead of time. You want to put your best foot forward at the conference—which means making sure your online profiles are ready to help you do that. "Optimize your social media profile [to] be interesting and engaging. People want to engage with people who are connected and add value," says Ellen Stebbins, creator of the Profitable Connections networking course. Meg Applegate, resume writer and job search strategist at Hinge Resume, suggests starting with 15-minute blocks every morning and evening to invest in your LinkedIn profile. "It's as easy as commenting thoughtfully on people's posts. Add value in your brief comments by sharing articles, podcasts or your perspective on an issue or workplace trend," she says. "[Remember,] the goal of online networking is to take it offline. This looks a little differently post-COVID, but you can replace an in-person coffee date with a 20-minute phone call or Zoom call."
Say hi early. Are you particularly excited about hearing from a certain speaker? Let them know! "If the guest list is shared in advance," says Dr. Ruth Gotian, leadership coach and author of the article Networking for Introverted Scientists, "reach out to interesting people on social media ahead of the event and express your enthusiasm at meeting them at the particular webinar." The Diversity Reboot Summit's speaker list is live online, so go ahead and get started!

Nail your intro. There may be no elevators at the conference, but that doesn't mean you shouldn't have a solid elevator pitch. Roshni Baronia, founder of RB Consulting and a certified Master Networker, suggests, "Have a noticeable 'power-intro' ready for yourself and share it in the chat message at the start of the conference. Always be courteous — thank the speakers and leave with a message with where you can be contacted."
Comment away. "For every 50 comments in the chatbox of a virtual conference, there may be one or two that really stand out to the speakers and attendees," says Swati Chalumuri, personal finance blogger at HearMeFolks.com. "You want to be the person who leaves the comment that gets noticed." Keep in mind that you want to be noticed not just by presenters but by fellow attendees, too, says Beth Bridges, author of Networking on Purpose, who cautions against getting too chatty in the comments. "That's like having a conversation while the speaker is standing right in front of you," she notes. She does recommend asking other attendees to reach out to you afterwards. "In the chat, tell people that you are looking to connect with other attendees so that you can share notes and encourage each other. Give them either a one-time email address, set up a Google form or a Typeform, or send them to a simple personal website through services such as About.me. Make sure you have a way to follow up and build the connection from there!"
Follow through. "Tell yourself you will learn at least one thing from each speaker and then ping them thanking them for their advice. Speakers always wonder did we help someone today, this hour or this minute," says Natasha Green, Global Community Manager at the Anita Borg Institute and featured speaker on the Diversity Reboot's "Networking While Social Distancing" panel discussion. Keep that in mind especially if you attend her talk!

Above all, commit.Kristy Wallace, CEO of global community for professional women Ellevate Network and another speaker on the Networking panel, encourages you to show up fully. "Commit to the conference," says Kristy. "It's so easy to sign up for an event and then not show up or show up and not be fully present. If you have the intent, follow through — you'll be glad that you did."

3) Attend!
Once you've got your track mapped out and your networking game plan down, it's time to actually go make it happen. Join your must-attend talks, ask thoughtful questions, and follow the conversation in the chat and on social media.
4) Continue the momentum.
As soon as the conference is over, start thinking about what kind of follow-ups are right for you and your goals. Sending LinkedIn connection requests to your "must-meet" speakers and personalizing them by sharing a key takeaway from the event is a good place to start.

But don't end there; keep the momentum going. Kristy has a simple piece of advice to make that happen: make it a daily habit. "Schedule time every day," she says. "The key to expanding your network is to spend time building it every day. It doesn't have to be more than 10 minutes. Connect with 10 people on LinkedIn, join a virtual meetup, comment on someone's social post, share an article or quote that inspires you with someone in your network. Find out what works for you and go for it!"