GET EMAIL UPDATES FROM POWERTOFLY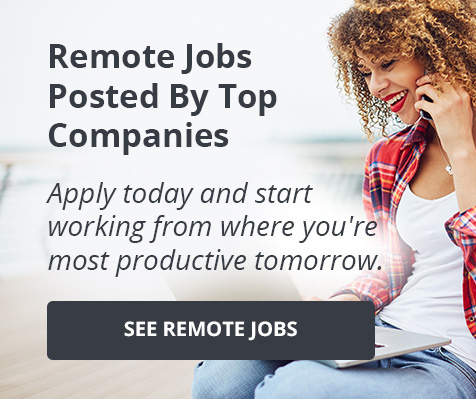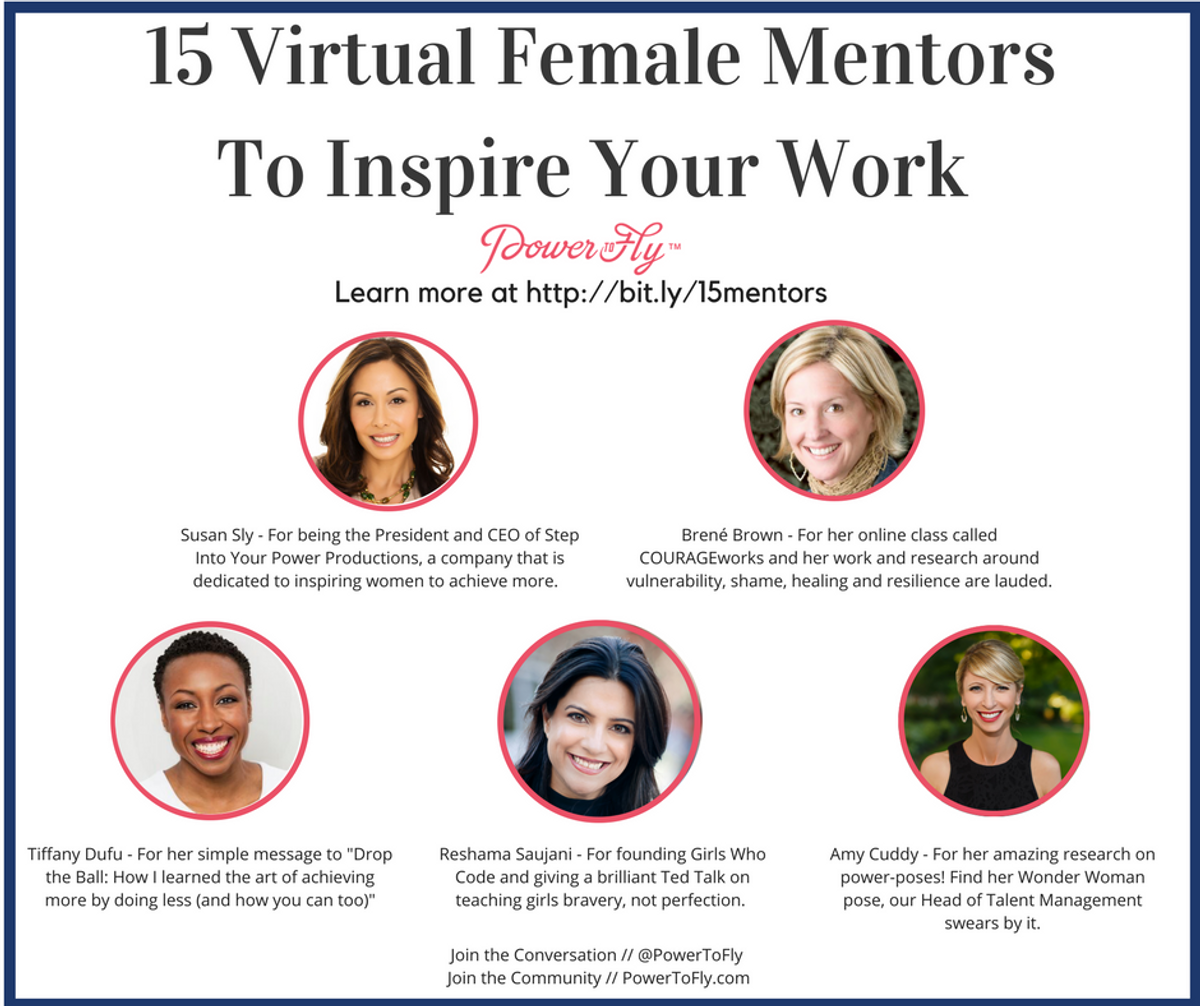 Random
15 Female Virtual Mentors (Tony Robbins, Take Note)
I recently read a blog post where a man thanked his virtual mentors - people he follows online for advice but doesn't know personally. He mentioned Tony Robbins, Richard Branson, Tim Ferriss, Robert Greene and Seth Godin.
---
Not one woman was mentioned. At first I was annoyed, but then I realized the only virtual mentors I could name were business women like Sheryl Sandberg. Coming up with female motivational speakers who serve as virtual mentors was a big struggle for me.
So I went to the Facebook group I admin called "Ladies Promoting Ladies" and started a post to ask women members who they consider to be their virtual mentors. Who do they get advice and feel motivated by? Who do they regularly read, watch and bookmark? Some women mentioned motivational speakers and psychologists and others mentioned women they know personally. This list is a mix of women who may consider themselves virtual mentors and women who aren't doing it officially, but they're certainly inspiring others.
The answers came in fast. I want to keep adding to the list - so let me know who should be on here by posting in the comments section.
And thanks to Rachel Valdez (formerly PowerToFly's Head of Talent); Tamara Valdez; Christina Wallace (VP Growth, Bionic) , Susan McPherson (Founder + CEO of McPherson Strategies); Jenna Abdou (Host and Producer, 33Voices), Adda Birnir (Founder and CEO of Skillcrush) and Caroline Turner (formerly PowerToFly's CRO) for contributing and providing the following descriptions that I tweaked a bit.
Here's the list (so far):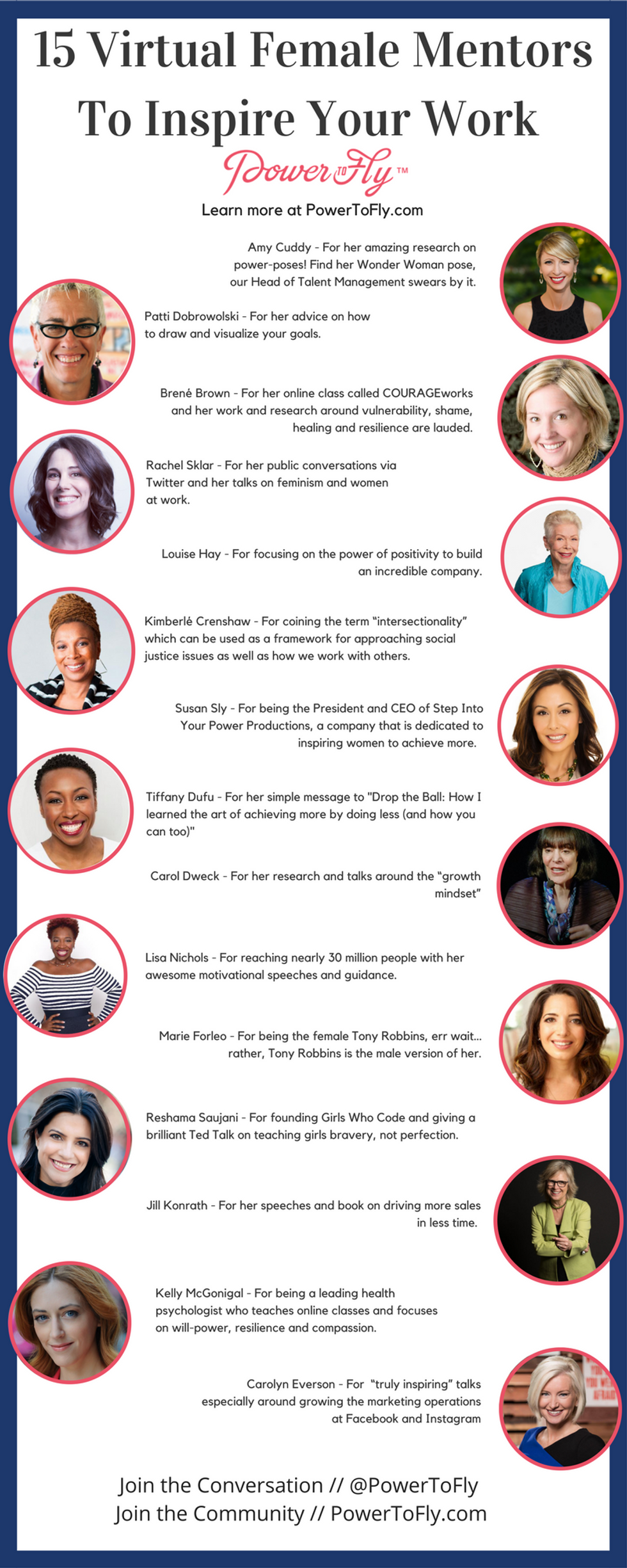 Graphic By Brittany Williams
Have more women to add to this list? Let us know in the comments. We want to keep this going and give more visibility to amazing women dispensing advice out there.