GET EMAIL UPDATES FROM POWERTOFLY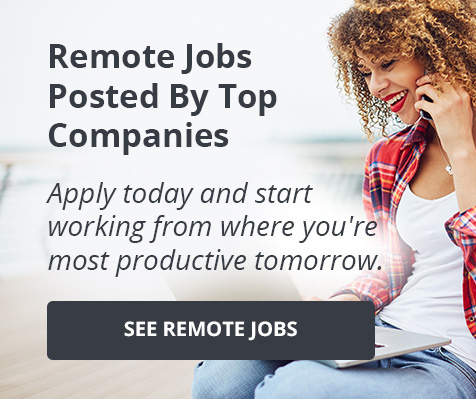 Buzzfeed
I Code For BuzzFeed… And I Was An English Major
Paola Maldonado, BuzzFeed's mobile developer talks about her incredible career reinvention, Latinas in tech and how PowerToFly helped her land her dream job.
---
I'm working as Mobile Developer on the exciting new BuzzFeed News app. I've been there for a little over a month, and I couldn't be happier. I have been learning so much, and I'm psyched to be writing code that will potentially reach millions. As a bonus, I get to work with great, talented people every day.
You did not start out as a developer. What was your original career?
Though I did have a good amount of programming experience in high school, in college, I actually majored in English. I've always been fascinated by language, I love the classics, and I fantasized about being a writer, so it seemed like the right choice. Alas, upon graduating, I had no idea what to do with my degree, and I was soon stuck in a rut at administrative positions that were unsatisfying.
You changed careers and taught yourself how to code. Explain to our readers how you did this. How long did it take? What classes did you take?
Still dreaming about being a writer, I started a blog to share some of my work, but I soon found I spent more time changing the layout of my blog than doing actual writing. I decided to learn HTML & CSS, so that I could do even more customization. I took an online course via Skillcrush. I enjoyed it so much that I started to consider it as a potential career change.
I began applying to bootcamp courses, and I was soon accepted into the Access Code pilot program, where I was introduced to iOS. This program was perfect at that time, because it allowed me to keep my full time job while I was learning. After the course concluded, I accepted a full time 6-month paid internship at startup Viggle, where I got firsthand experience at a tech company, working with an engineering team, using a project management tool and version control. The experience was invaluable, and it made me solidify my decision to pursue mobile development, but I did not yet feel confident about my skills, so I continued my education. I took a second bootcamp course, at Turn To Tech, which included an internship, and in a few short months I started to get some great job offers.
And during this time you found out about PowerToFly. What was the process of finding a job like?
I found PowerToFly via Twitter back in August 2014, and I was so excited to learn about the company and the platform it was aiming to launch. I signed up for the email list to stay informed. Not long after then, PowerToFly actually reached out to me through Twitter via NYCTechLatinas, the Meetup group I help organize, regarding a possible collaboration. I had the opportunity to speak with PowerToFly's Community Manager, who, once she realized I was looking for work, encouraged me to set up a PowerToFly profile. This lead me to interview at Buzzfeed where I got the job and currently work!
You are the co-founder of NYCTechLatinas. Tell us a little bit about that group.
NYCTechLatinas was founded with the purpose of creating a community of Latinas in technology. Latinas are hugely underrepresented in tech, but we are definitely out there. Our goal is to connect and empower these women, which we do by hosting monthly events, including professional workshops, networking opportunities, and most recently a hackathon aimed at giving back to the community.
What other networking avenues would you recommend?
In addition to NYCTL events, I also attend iOS Meetup events. If there is something you're interested in learning, whether it's JavaScript or Product Management, I guarantee there's a Meetup for it.
I also use Twitter for networking purposes. I've reached out to women via social media, and have had women contact me as well. I am always happy to share my experiences to help and inspire other women. Definitely put yourself out there and be reachable.
Can you provide us with any other additional tips for women looking for a career change?
Learning to code is no easy feat. You really need to believe in yourself and stick with it. It's certainly not something that you learn overnight. In total, it took me a year and a half from the time I started learning to the day I accepted a full time job offer. I think I could have accomplished this in less time, but admittedly what held me back was my own fear that I couldn't do it. There were plenty of times when I doubted myself and thought about giving up. Once I made up my mind that, yes, I could absolutely do this, that's when I started to see real progress, not only in my confidence, but also in my skill. It's incredible how negative thoughts can really cloud your mind. For this reason, I also recommend you reach out to other women in tech via Twitter, e-mail, or other online forums, and create a good support network.
Last, do your research! There are so many resources out there, many of them free. Find out which way of learning works for you, whether it's books, online courses, in-person courses, and then just go for it. You can do it!
You can find out more about Paola on her PowerToFly profile.