GET EMAIL UPDATES FROM POWERTOFLY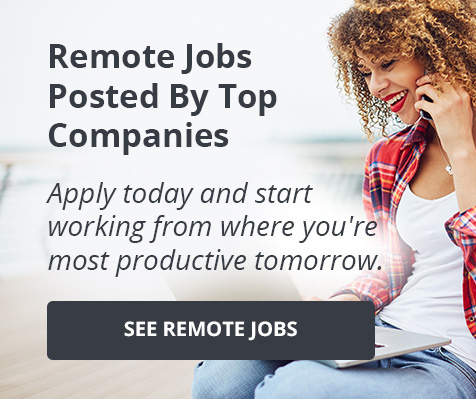 Moody's Corporation
"Moody's Named to DiversityInc's Top 50 List"
Below is an article originally written by Citybizlist, and published on May 14, 2020. This article is about PowerToFly Partner Moody's. Go to Moody's page on PowerToFly to see their open positions and learn more.
NEW YORK--(BUSINESS WIRE)--Moody's Corporation (NYSE:MCO) today announced that it has been named for the first time to DiversityInc's Top 50 Companies for Diversity, premiering at number 45 on the list. Moody's was also recognized as a Top 29 Company for LGBT employees on DiversityInc's specialty list.
"We are proud that our culture of inclusivity has been recognized by DiversityInc's Top 50 Companies for Diversity list," said Raymond McDaniel, President and CEO of Moody's Corporation. "Moody's prioritizes diversity and inclusion to enrich our offerings to our many stakeholders and ensure that we can recruit and retain the best talent."
The DiversityInc Top 50 Companies for Diversity Process is a leading assessment of diversity management for US corporations. With more than 1,000 participants, DiversityInc's rankings are empirically driven, based on company-submitted data in six key areas: leadership accountability, human capital diversity metrics, talent programs, workforce practices, supplier diversity, and philanthropy.
"Embracing diversity and inclusion is central to Moody's and we are firmly committed to providing a supportive workplace where all employees can thrive as their authentic selves," added DK Bartley, Global Head of Diversity and Inclusion.
Moody's promotes a diverse and inclusive workforce globally, including through its Employee Resource Groups (ERGs), which support the recruitment, development and retention of women, minorities, LGBT people, and veterans. Through its Supplier Diversity Program, the company also makes a concerted effort to increase its partnerships with minority suppliers.
The company is also committed to supporting underserved communities in locations where it operates. Moody's continues to hone its Corporate Social Responsibility (CSR) program to strategically focus on societal issues that it is uniquely positioned to help address. Through Moody's Reshape Tomorrow™ initiative, the company has developed partnerships with nonprofits to support women-and minority-owned small business owners.
To view the entire Top 50 list and specialty lists, visit http://www.diversityinc.com/top50 or follow the conversation at #DITop50.
To learn more about Moody's global efforts to promote diversity and help local communities, read the company's 2019 CSR Report.
ABOUT MOODY'S CORPORATION
Moody's (NYSE:MCO) is a global integrated risk assessment firm that empowers organizations to make better decisions. Our data, analytical solutions and insights help decision-makers identify opportunities and manage the risks of doing business with others. We believe that greater transparency, more informed decisions, and fair access to information open the door to shared progress. With over 11,300 employees in more than 40 countries, Moody's combines international presence with local expertise and over a century of experience in financial markets. Learn more at moodys.com/about.
ABOUT DIVERSITYINC
The mission of DiversityInc is to bring education and clarity to the business benefits of diversity. The DiversityInc Top 50 Companies for Diversity list began in 2001, when many corporations were beginning to understand the business value of diversity management initiatives. The 2020 Top 50 Companies for Diversity results will be featured on DiversityInc.com. DiversityInc is a VA certified veteran-owned business and a Disability:IN certified business owned by a person with a disability. For more information, visit www.diversityinc.com and follow us on Facebook, Twitter and LinkedIn @DiversityInc.