GET EMAIL UPDATES FROM POWERTOFLY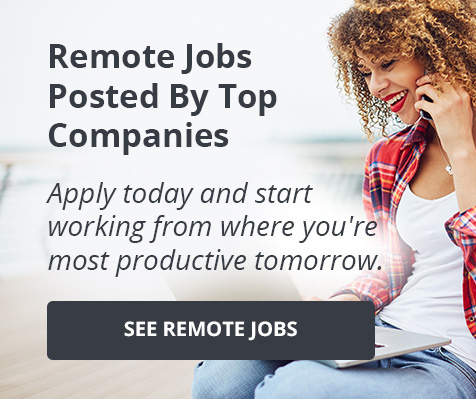 Companies That Care
She Codes For Hearst — From Bogota
Please introduce yourself to the PowerToFly community.
---
My name is Stella Miranda. I am Software Engineer from Barranquilla (a city famous for its Carnival), based in Bogota, Colombia. I feel bothered when I'm not creating something. I love to dance, watch movies, read a good book, and exercise. I am also a passionate traveler. I have visited some countries, but I dream of going around the world.
How would you describe a typical work day?
I wake up and start checking my notifications on my cell phone to check how everything is going, and then maybe read some news also. After that, I get up to make breakfast and get myself ready. Then, I start working on my tasks. I do have my own separate space to work. When I finish a task or I am waiting for something, I get up and take a break. I benefit from that by drinking water, coffee or snack.
What advice would you give other women interested in working remotely?
I can say it has a lot of benefits. In my case, I wanted to start cooking healthy food, and staying at home allows me to eat better. And instead of being stuck in public transportation to go to an office, I use that time for exercising. I get breaks with a good coffee — better if it's Colombian.
Do you have any strategies for staying efficient outside of an office? What tools do you use?
Make sure you're planning your tasks, establishing hours for your personal things and your work tasks. I have a very comfortable desktop, a high Internet connection (one primary and another one for backup). I have invested in a top-of-the-line Mac. Also, I like to have all work accounts on my phone, so I do not miss anything urgent. I use Any.do for taking notes about all things I need to get done in my day. I use it to create a checklist of the things to do before deploying to production or for preparing a launch.
What are the biggest challenges about working remotely? How have you overcome them?
Communication — this is my first remote job, and I was used to offices. I am lucky to work with an incredible team that is very communicative even though we have different time zones and different cultures. What I have learned the most with this team is how to work truly as a team.
What did you like best about working with PowerToFly?
I am thankful to PowerToFly for all the help and patience at the beginning of my process. I wanted to go to U.S. and work for a company there, but getting a visa to work in the U.S. is difficult. But now I work there, in a way. Besides that, if I want to be with my family on holidays and birthdays, or be in Germany, I can do it as long as I get my duties done.