GET EMAIL UPDATES FROM POWERTOFLY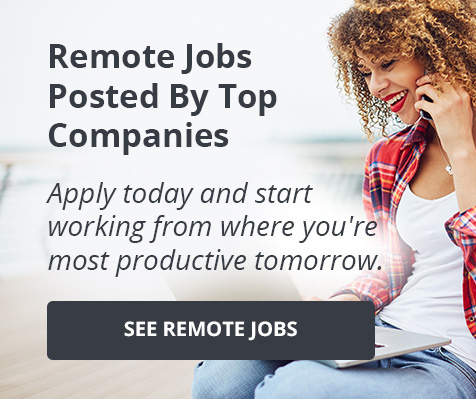 StockX LLC
Year in Review 2019 | StockX
Below is an article originally written by Jamie Delaney, Senior Director of Content at PowerToFly Partner StockX, and published on December 31, 2019. Go to StockX's page on PowerToFly to see their open positions and learn more.
Before we pop the champagne and watch the ball drop on a decade, the crew at StockX put together this year in review (see above) to reflect on all that happened in the year 2019.
The year 2019 will be remembered for a number of reasons: Baby Yoda, "Old Town Road", Kawhi Leonard, chips with the dip, RIP Nipsey, Sunday Service, Avengers: Endgame, Lizzo, Arya Stark, RIP Juuls, The Irishman, impeachment, and Stormi's playhouse to name a few. And when it comes to sneakers and streetwear, we could go on and on about our favorite memories from the past year — but lucky for you we already have separate blog postswrittenfor that. Instead, like a good nine pic grid of Instagram pictures or your weird cousin's inspirational quote on Facebook, this post is all about gratitude. A look back through our hype as hell, rose colored lenses on the many accomplishments from everyone at StockX over the past 365 days.
So just in case watching videos isn't your thing, here's a recap of what 2019 meant to us.
We Went Big Abroad
Coming out of 2018, we had gone through a year of explosive growth at StockX, launching our platform internationally, and adding more categories and brands to our ever evolving marketplace. We knew that 2019 was about doubling down on our strengths, going for more growth and more expansion, which is why we continued focusing on our international communities. We opened a new authentication center in the Netherlands, new offices for team members in London and Japan, translated the platform to French, German, and Italian, and added pounds, euros, the Australian dollar, and Canadian dollar as currency options all in 2019.
We also went out and interacted with our international community, opening a public exhibition in Paris with Sarah Andelmanm, partnering with Sneakerness events in Germany, Italy, and France, and setting up shop at Paris Fashion Week. But beyond just the events and logo placements, what we really did is put faces to names in different countries and continents, and perhaps most importantly, listened to our customers wants and needs. And we're using that information everyday to make StockX better around the world.
We Gave Back to Great Causes
Since the beginning, we've always prioritized initiatives that give back to causes we care about. Whether it's raising money for hurricane relief or the annual Trae Day event in Houston, we are not shy about using our platform to generate awareness and financial support for amazing causes around the world. This year we were able to continue that initiative, working with the Golden State Warriors, Steve Aoki, Karlie Kloss, and Sarah Andelman and her infamous colette Air Jordan 1s, which raised over $180,000 for Oceana.
We Shared Our Friends' Stories
When you go beyond just the sneakers, streetwear, collectibles, watches, and handbags that make up the StockX platform, it's really the people and stories that truly make the items what they are. These individuals and their stories add color to the margins, and together fill out the bigger picture of our cultural landscape. Throughout 2019 we were honored to share the stories of individuals like Stefon Diggs, Kirsty Godso, Reese Cooper, Joe Freshgoods, Zaytoven, Oscar Castillo, and more, all who make an impact in that landscape. Regardless of whether it was an Off the Top feature or a Personal Space IGTV episode, we shined a light on those that make a difference in their area of expertise, and can't wait to show you how we make that light brighter in the upcoming year.
And We're Still Just Getting Started
If 2019 showed us anything, it's that we still have so much to do. Whether it's more exclusive releases via StockX IPO or more improvements to our platform, the StockX customer experience is something that we're all obsessed with, and invested in perfecting by any means necessary. And to truly do that, we need your help.
We still have so much to learn from you, our loyal customers, in order to make StockX the best platform possible. So feel free to drop us a line and let us know what you're looking for in the new decade.
And lastly, cheers to a Happy New Year.