GET EMAIL UPDATES FROM POWERTOFLY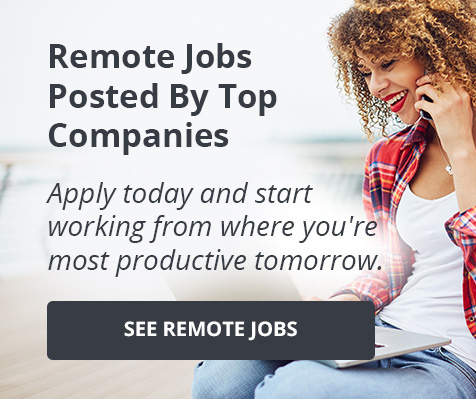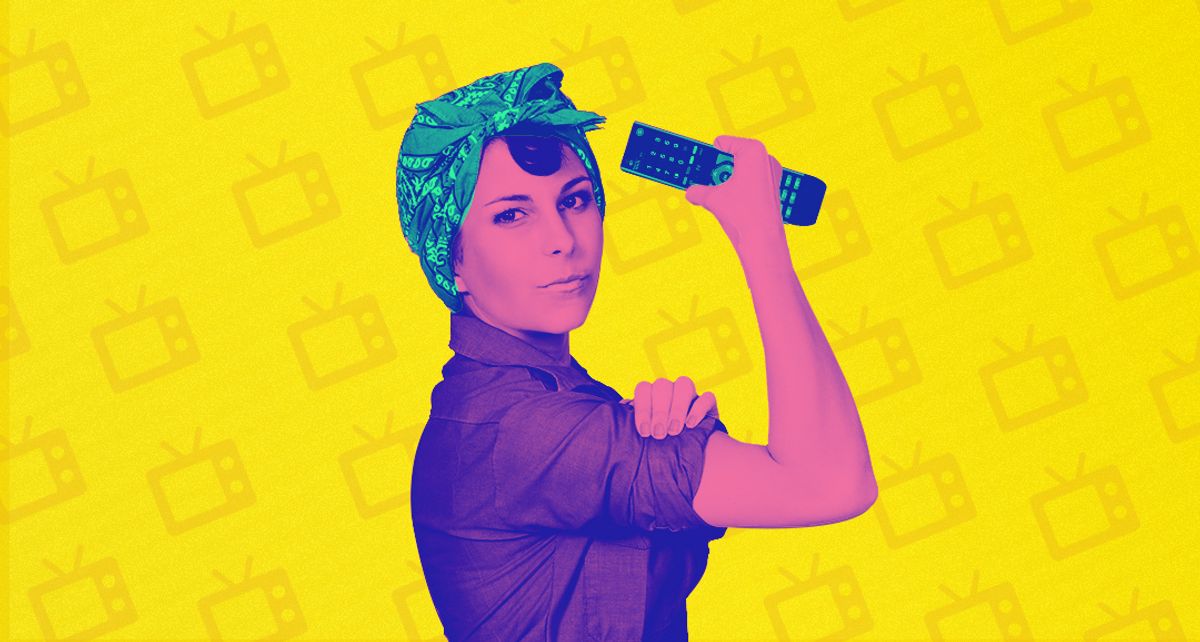 popular
11 Women-Led TV Shows That You Should Binge Watch Right Now
For those of us in the Northern Hemisphere, fall is finally here and the days are getting shorter...
So what better way to cope with the cold than by binging some awesome TV shows with insanely talented women at the helm (as actors, creators, producers, directors, writers, and in some cases, all of the above!).
---
At PowerToFly, we believe that representation and stories matter. And while these shows don't always get it right, they do a pretty good job of sharing stories and perspectives that have historically been underrepresented in entertainment.
So grab a mug of your favorite fall drink and settle in to enjoy these great shows!
-----
1) If you want to watch a show that's equal parts hilarious and relatable...
Try Workin' Moms
Workin' Moms tells the kinds of relatable stories about what it's like to be a mom that producers might've shied away from portraying even a decade ago, covering everything from periods to pumping to postpartum depression.
Largely inspired by Canadian creator Catherine Reitman's own experiences as a mom, this show will make you laugh and leave you saying, "Oh thank goodness I'm not the only one."
2) If you like character-driven comedies...
Try Insecure
Follow Issa as she navigates professional and personal life as a 30-something in LA. If you've ever questioned the way your career's headed and yearned for more fulfillment in your relationships, Insecure is sure to resonate.
This astute observational comedy gets bonus points for how adeptly it represents the ups and downs of office life. From Issa's 9 to 5 at non-profit "We Got Y'all" to her best friend Molly's experience as a high-powered corporate lawyer, the HBO hit also offers a window into the roles and expectations often thrust unfairly upon women of color in the workforce.
Don't have HBO now that GoT is over? No worries, check out Awkward Black Girl, the hilarious and insanely on-point web series that launched Issa Rae to fame. It's on Youtube, and it's free!
3) If you like British humor and edgy, awkward, super-forthcoming comedies...
Try Fleabag
If you paid any attention to the Emmy's, you've probably heard of Phoebe Waller-Bridge and her brilliant comedy, Fleabag.
But if you haven't watched it yet, here are three reasons to give it a try:
1) It's chock-full of witty dialogue and biting social commentary.
2) It's awkward in all the right ways.
3) Its characters are so deeply flawed, you just might feel better about yourself. (JK, JK.)
Just be sure to hang in there until episode 4 before giving up on this gem — it's weird, so you'll need a bit of time to adjust. But trust me, the wait is worth it!
4) If you like musical theater and romance...
Try Crazy Ex-Girlfriend
While successful NYC lawyer Rebecca abruptly quitting her job to follow her high school crush to suburban California may not be a quintessentially feminist premise, the ways in which she follows her instincts, lives by her values, and confronts her own demons certainly is. With a Broadway-inspired yet satirical score, this show flips the Disney princess script on its head to great effect.
5) If you like 80s throwbacks and Irish accents...
Try Derry Girls
Derry Girls consists of four female leads who are more absorbed by their inter-female friendships than with boys. While many female characters are written to contain multitudes of gentleness to combat their "harsh edges," the character of Michelle is unapologetically brash and hard-headed — characteristics not deemed classically "feminine."
6) If you like angst, drama, and silly comedy...
Try Grace and Frankie
Coming up on its 7th and final season, Grace and Frankie found its footing in season 2 and hasn't looked back since — when these two retired 70-somethings discover their husbands are not just work partners, but romantic partners as well, Grace and Frankie put their longstanding rivalry aside and come together to find meaning in a world without men by their side.
7) If you like overwhelming positivity and loved 30 Rock...
Try The Unbreakable Kimmy Schmidt
The theme song says it all: "Females are strong as hell."
Created by none other than Tina Fey, Kimmy Schmidt's charm is that she is quite literally unbreakable—her positivity knows no bounds. Having been kidnapped by the leader of a doomsday cult when she was 14, she spent her formative adolescent and young adult years trapped in a bunker. After being rescued at age 29, she leaves Indiana and moves to New York City, but she brings her child-like innocence and positive outlook with her.
Frequently absurd but always uplifting, the show recently announced that it will be back for one more season in 2020...
8) If you like spy-action thrillers and whip-smart dialogue...
Try Killing Eve
Written by none other than Emmy-winner Phoebe Waller-Bridge (you remember her, right? See Fleabag above), Killing Eve takes the typically male-dominated spy-action genre and kicks it up a notch with two powerhouse female leads: Sandra Oh as Eve, a brilliant (and bored) MI5 security officer, and Jodie Comer as Villanelle, an unexpectedly charming sociopath and assassin.
An epic game of cat and mouse ensues.
9) If you liked Gilmore Girls and love crazy-fast, witty dialogue...
Try The Marvelous Mrs. Maisel
Brought to you by Amy-Sherman Palladino, The Marvelous Mrs. Maisel tells the story of1950s housewife Midge leaving her cheating husband to pursue a career as a standup comedian. She tackles many of the taboos of the era, breaking down barriers one bold show at a time.
10) If you love good ol' family sitcoms like Everybody Loves Raymond...
Try One Day at a Time
It feels a little cheesy at the start, but this remake of Norman Lear's 1975 series of the same name becomes more nuanced and funny each episode, and you'll quickly find yourself falling in love with this Cuban-American family. Centered on Penelope, a single mom, army vet, and nurse, and her two adolescent children, who she's raising with the help of her mom (played by Rita Moreno, of West Side Story fame), the show tackles everything from immigration to racism to gender and sexuality.
You've got to give this sitcom a little bit of time to find its rhythm, but once it does, you'll want to dance right along with it. Seriously, Rita Moreno doesn't let being 87 (!!!) slow her down. (Thought to have been cancelled after its third season, the Netflix hit has been saved by Pop and will air again in 2020. Plenty of time to binge the three previous seasons before then!)
11) If you like dystopian dramas (that occasionally seem a little too close to reality)...
Try The Handmaid's Tale
Based on the 1985 novel by Margaret Atwood, the show is set in a near-future New England, in which a totalitarian regime has forced women into child-bearing slavery. Three seasons have been released so far to critical acclaim, and a 4th is in production.
------
Honorable Mentions:
Most of these shows have finished their runs, but bear mentioning as female-led hits you should totally binge if you haven't tried them already:
Superstore (renewed for a 5th season!)
30 Rock
Parks & Recreation
Broad City
Gilmore Girls
Orange is the New Black
-------
What other shows should we add to this list? Tell us in the comments!
From Your Site Articles
Related Articles Around the Web