GET EMAIL UPDATES FROM POWERTOFLY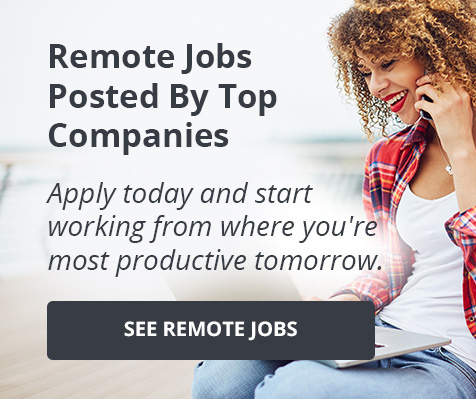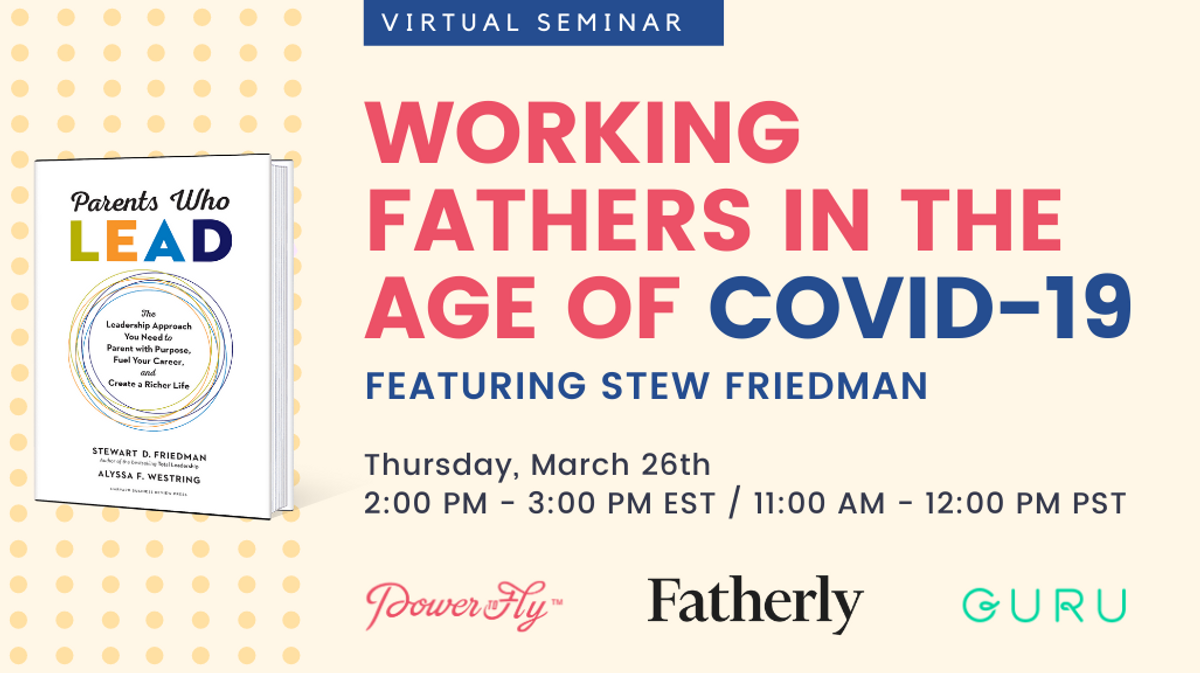 Webinars
Working Fathers In The Age Of COVID-19
PowerToFly and Fatherly have partnered to present a webinar on Thursday, March 26th where our expert panel will discuss being a working-father during the age of COVID-19. From shifting gender roles to balancing work, home, and self during this pandemic, our panel is here to share their own journeys along with tools and techniques you can use to navigate this uncertain time.
Whether you're a working father, mother, caring for an aging parent, sick partner or if you are an employer looking to support your team of working parents, we'd love for you to join us and share your thoughts during this virtual session.
Moderated by Dionna Smith-Keels, Strategic Global Enterprise D&I Executive at PowerToFly, speakers will include:
The webinar will take place on Thursday, March 26th from 2:00pm to 3:00pm EST (11:00am - 12:00pm PST).
We'll be dedicating the second half of the webinar to taking your questions so, feel free to add a question when you register or ask it live.
About Stew Friedman
Stew Friedman is an organizational psychologist at the Wharton School of the University of Pennsylvania, where he has been on the faculty since 1984. He founded Wharton's Leadership Program and its Work/Life Integration Project. Friedman has been recognized by the biennial Thinkers50 global ranking of management thinkers every cycle since 2011 and was honored with its 2015 Distinguished Achievement Award as the foremost expert in the field of talent. He was listed among HR Magazine's most influential thought leaders, chosen by Working Mother as one of America's most influential men who have made life better for working parents, and presented with the Families and Work Institute's Work Life Legacy Award. While on leave from Wharton, Friedman ran a 50-person department as the senior executive for leadership development at Ford, where he created Total Leadership. This program – now in use worldwide in companies and with students, including 150,000+ online – measurably improves performance and well-being in all parts of life. His research is widely cited, including among Harvard Business Review's "Ideas That Shaped Management," and he has written two bestselling books, Total Leadership and Leading the Life You Want. His latest book is Parents Who Lead: The Leadership Approach You Need to Parent with Purpose, Fuel Your Career, and Create a Richer Life (March, 2020). Winner of many teaching awards, Friedman inspires students' "rock star adoration," according to the New York Times. He is an in-demand speaker, consultant, coach, workshop leader, public policy advisor (to the U.S. Departments of Labor and State, the United Nations, and two White House administrations), and advocate for family-supportive policies in the private sector. He hosts the SiriusXM Wharton Business Radio show and podcast, Work and Life.
About PowerToFly
PowerToFly is a women-run startup that works with companies to identify skilled professionals they'd like to network with. Over the past two years, we've produced over one hundred events across the world with brands like American Express, Microsoft, Deloitte, and Slack, which have resulted in countless hires. Visit PowerToFly.com to learn more.
About Fatherly
Fatherly is the leading digital media brand for dads. Our mission is to empower men to raise great kids and lead more fulfilling adult lives. Fatherly is proud to present Fatherly At Work, a corporate benefits program designed to support new parents with everything they need to know to be more present at home and productive at work from pregnancy to the end of their child's second year. You can learn more at fatherlyatwork.com
About Guru Technologies
Guru is a dynamic, fast growing start-up based in Philadelphia and San Francisco. Their mission is to reinvent the way people connect with meaningful information at work. Guru's knowledge management solution provides customer-facing teams access to expert-verified information where they work and when they need it most. They believe in cultivating a welcoming, inclusive culture that encourages personal growth through working hard and having fun
About our webinars
All RSVP'd attendees are welcome, regardless of race, color, religion, national origin, gender identity, pregnancy, physical or mental disability, or age regardless of race, color, religion, national origin, gender identity, pregnancy, physical or mental disability, or age.