GET EMAIL UPDATES FROM POWERTOFLY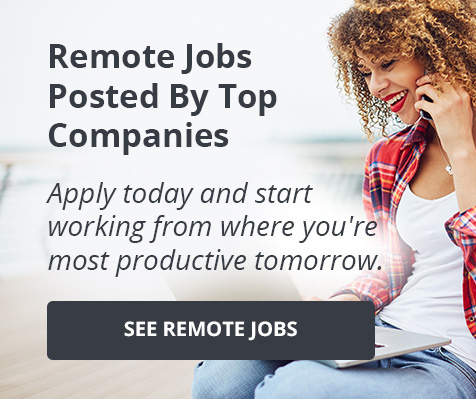 Lattice
[VIDEO ▶️ ] 3 Tips to Develop a Growth Mindset at Work
💎 Looking to boost your career growth? Tune in to catch 3 top tips to develop a growth mindset at work!
📼 Press PLAY to hear tips from Haley Wolf, Manager of the Sales Development team at Lattice. These 3 tips that she's learned throughout her own career, as well as her experience with colleagues, will help you develop a growth mindset at work.
---
📼 Tip #1: Request Feedback - The first of the 3 tips to develop a growth mindset at work is to request feedback from your manager and coworkers whenever you feel there is room for growth or improvement. This might be after a presentation or project, or even before that next step in your career. By requesting this feedback, you can learn what gaps need to be addressed to keep growing.
📼 Tip #2: Overcommunicate Curiosity - The second of the 3 tips to develop a growth mindset at work consists of continually asking questions. Whenever you feel you're in a pivotal moment in your career, seek advice from colleagues about their experience and even how they've overcome obstacles. Think about what you want to learn. All of this will help you grow and get career-boosting advice.
Don't Miss The Last Tip To Develop A Growth Mindset At Work
📼 Tip #3 may sound strange, but it's absolutely true: Fail Fast. What does Haley mean by that? Approach each new beginning with a fearless mindset—which will help lead to a growth mindset. When you're jumping into a new presentation or trying a new skill for the first time, think about this: probably everyone in the room has had to do this for the first time at some point! So failing fast is when we can grow the most.
📨 Are you interested in joining Lattice? They have open positions! To learn more, click here.
Get to Know Haley
Haley Wolf has been working at Lattice for 4 and a half years. When asked what her favorite part about working at Lattice is, she says: It's cliche to say, "the people," but I think it'd be wrong not to because our core values at Lattice are centered around our people! I believe that's what makes a difference here, too. And that's always stayed constant as Lattice has grown. But I think there are two elements to that. One is when the people that we're surrounded with and the people that we work with are so brilliant, so inspiring, so dedicated, with a pool of knowledge that is so diverse — that makes such a difference. But the second is the leadership team. Our exec team has done an amazing job of building that foundation that's collaborative, safe, and meaningful. I trust the decisions they make because they share everything very openly and transparently.
More About Lattice
Lattice is a people management platform that empowers leaders to build engaged, high-performing teams that inspire winning cultures. With Lattice, it's easy to launch 360 performance review cycles and engagement surveys, keep track of OKR/goals, gather real-time feedback, and encourage manager 1-on-1 meetings.