GET EMAIL UPDATES FROM POWERTOFLY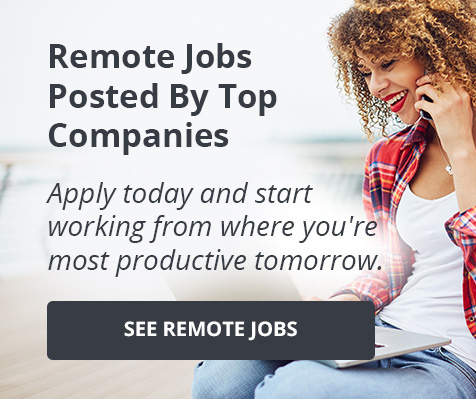 AAA
Interested in AAA careers? Get Some Tips For Your Interview Process With AAA
💎 So, you've checked out all the available AAA careers, and now you'd like to apply for a position? Get some super valuable insight on the AAA application process!
📼 Watch this video before applying to AAA careers to prepare for your interview. Get some valuable tips from Melanie Lee, a Corporate Recruiter at AAA.
---
📼 Are you interested in AAA careers? Get ready for the interview process! During your initial conversation with an AAA or an A3 Ventures recruiter, you may be asked questions like, "What is your most impressive professional accomplishment?" "Tell me about your most challenging professional project," "What are the top four things you'd like the hiring manager to know about you in this new role?" and "In what ways do you see yourself developing the most?" These questions will help the recruiters at AAA assess your work ethic and your definition of success while gaining insight into your strengths and any weaknesses you are working to overcome. Don't miss Melanie's tips on how to best answer these questions!
📼 When evaluating candidates for AAA careers, Melanie wishes that all applicants would take the time to research and gain as much information as possible about the company. For example: Do you know how many different brands are a part of AAA Mountain West Group? Make sure to research all of them! Weaving this type of information into your responses during the interview process is a great way to make a good impression and confirms that you are truly interested in AAA and their open careers.
AAA Careers - Interview Process
As a first step, AAA recruiters assess candidates for culture fit, salary requirements, past work experience, and basic technical fit. As you progress in the process, you'll be speaking with the hiring manager and other team members and executives, who will dive a little deeper with more specific questions. Some encouraging final words from Melanie: Remember to be yourself and to believe in yourself. At AAA Mountain West Group, they're looking forward to learning more about you!
🧑💼 Are you interested in joining AAA? They have open positions! To learn more, click here.
More About AAA
AAA strives to deliver impeccable service and help their members outsmart life's roadblocks. They believe everything you do outside of work adds to who you are at work. They're working to transform AAA for the next century with a mission to create members for life by unleashing their collective innovative spirit. They are passionate about maintaining a diverse and inclusive workplace that reflects the people and culture of the communities they serve and fostering an environment where everyone can realize their full potential and grow without barriers. They celebrate differences as they make the team stronger and invigorate their workplace. They believe that each team member enriches their culture by contributing unique perspectives, valuable insights, and key strengths. They want each of their team members to feel valued, respected, and supported.