GET EMAIL UPDATES FROM POWERTOFLY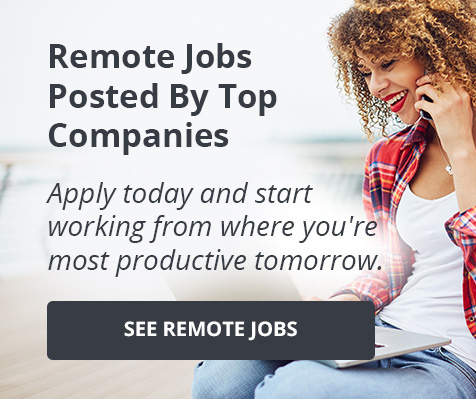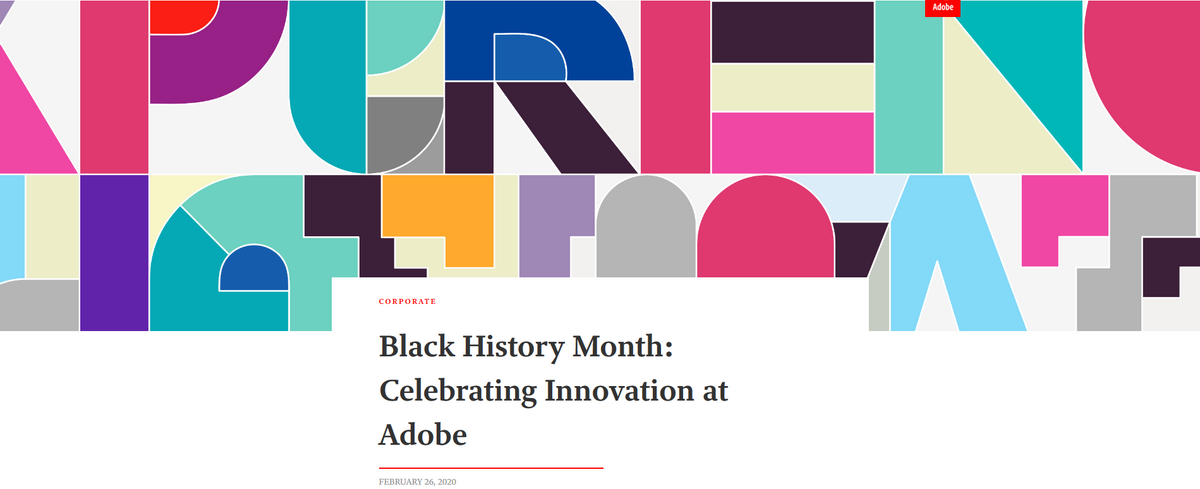 Adobe Systems Incorporated
"Black History Month: Celebrating Innovation at Adobe"
Below is an article originally written by PowerToFly Partner Adobe, and published on February 26, 2020. Go to Adobe's page on PowerToFly to see their open positions and learn more.
The Black community has contributed to the world in tremendous ways in science, art, technology, and beyond — from Angelique Kidjo entrancing listeners with her groundbreaking African music to Katherine Johnson breaking barriers in mathematics at NASA. What fueled them to new heights? Innovation and creativity.
In honor of Black History Month, we're highlighting Black employees who live and breathe innovation in everything they do. Because at Adobe, maintaining the status quo isn't enough as we strive to unleash creativity for all, power digital businesses, and accelerate document productivity. Innovation and creativity is what will get us there, and these employee stories reflect just that.
Youmanli Faboumy, Publisher Operations Manager
Proudest Innovative Achievement
Youmanli Faboumy put her innovation stake in the ground by starting the first Black Employee Network (BEN) UK Creative & Tech event, an Adobe-hosted external event whereBlack creatives in fashion, dance, music, and media were invited to come together and share their expertise and stories with one another in the name of unleashing creativity for all.
What Black innovator inspires you most?
"Angelique Kidjo, Beninese singer and Grammy Award winner. She has opened the doors to so many African artists and the diversity of her musical influences continue to be recognized across the world. To me, she is the queen of African music and she spreads strong messages in her songs."
How do you get your creativity flowing?
"I always make a new playlist of my favorite songs every week. I have so many different playlists based on my mood and the energy I'm looking for. Music feeds my soul and my creativity. That's where I get my positive energy from. Whenever I get overwhelmed or stressed at work, I put my headphones on and get a boost from my music. You can get super creative when your head is in the right space!"
Maurice Fisher, Senior Computer Scientist
Proudest Innovative Achievement
Maurice Fisher was once the lead engineer of Adobe Acrobat Capture, a product which was modified to become Adobe Acrobat's current PaperCapture feature. While impressive in its own right, the Adobe Acrobat Capture tool helped the U.S. Food and Drug Administration (FDA) fight big tobacco in court during the flurry of cases against tobacco companies in the 1990s. When cancer studies were subpoenaed from tobacco and drug companies, the companies dumped truckloads of paper documents onto the FDA, knowing there was no way for them to read all the documents in a timely manner. But the FDA was able to use Adobe Acrobat Capture to parse the documents and create strong cases against big tobacco.
How do you get your creativity flowing?
"I make it a point to have weekly meetings with other engineers with the sole purpose of discussing what could be done. We ask ourselves questions like, 'If we were allowed to build it, what would we do?' It is a great way to expand your mind and open your eyes to unseen solutions."
What does Black History Month mean to you?
"It is always good to reflect on where we have been. It gives us a chance to appreciate history we may not have known. I like to use it as a yardstick to see what is left to be done."
Terry White, Principal Creative Cloud Evangelist
Proudest Innovative Achievement
Terry White helped get Adobe started with live streaming on social media. He was an enthusiastic adopter of Periscope, a live video streaming app now owned by Twitter, on just day two of its release. It's still used to help produce Creative Cloud tutorial live streaming and Adobe Live sessions on platforms like Behance, YouTube, Twitter, and Facebook. Terry also hosts Daily Creative Challenges, 30 minutes of guided practice with pro mentors and peer-to-peer support to help unleash creativity for our communities everywhere. He's a recognized and beloved evangelist for many of our customers.
What Black innovator inspires you most?
"One of the things that we take totally for granted today, and couldn't imagine not having, is a color computer display. I remember a time when monochrome monitors were the norm. Mark Dean worked to develop a color monitor in 1980."
How do you get your creativity flowing?
"Inspiration is flowing everywhere at Adobe. What gets me going is seeing what the teams are working on to improve the way our products work and to make our customers' lives easier. One of my rituals is to see what young photographers and designers are creating and see what trends are becoming popular."
Toccara Baker, Senior Product Marketing
Proudest Innovative Achievement
Toccara Baker has her most innovative moments in her day-to-day work crafting presentations for Adobe Advertising Cloud, both externally and internally for customer events like Adobe Summit.
How do you get your creativity flowing?
"I love to take a quick walk around our office in Shoreditch. I'll listen to music during the walk. Shoreditch is such a vibrant and creative neighborhood. I'm constantly inspired by the interesting people, art, and stores I come across."
What does Black History Month mean to you?
"It's an important time to reflect and truly appreciate the sacrifices, hard work, dedication, and opportunities that were hard-fought and to take that legacy forward to the generations that follow us."
Eddie Bernard, Director, Site Reliability Engineering
Proudest Innovative Achievement
Eddie Bernard worked on a government request for a proposal that landed us a multi-year, valuable contract that provides enterprise-scale collaboration services to the U.S. Department of Defense. How did they do it? By creating a proof of concept that didn't just meet the customer's expectations but blew them out of the water.
What Black innovator inspires you most?
"Katherine Johnson. Her tenacity and drive to accomplish her dreams was second to none. Being not only a person of color, but also a woman in the 1950s, she provides a shining example of what it means to work hard, never give up, and follow your passions with relentless vigor."
How do you get your creativity flowing?
"I tend to be more analytical, so I lean on the support of my family — specifically my wife and daughters — to bounce ideas off of. They always manage to reflect back different perspectives and approaches that never cease to amaze me."
Want to hear more from the employees we've featured during Black History Month? Hear about their #AdobeLife on our YouTube page.