GET EMAIL UPDATES FROM POWERTOFLY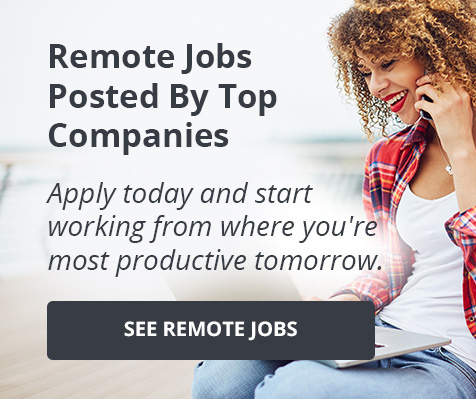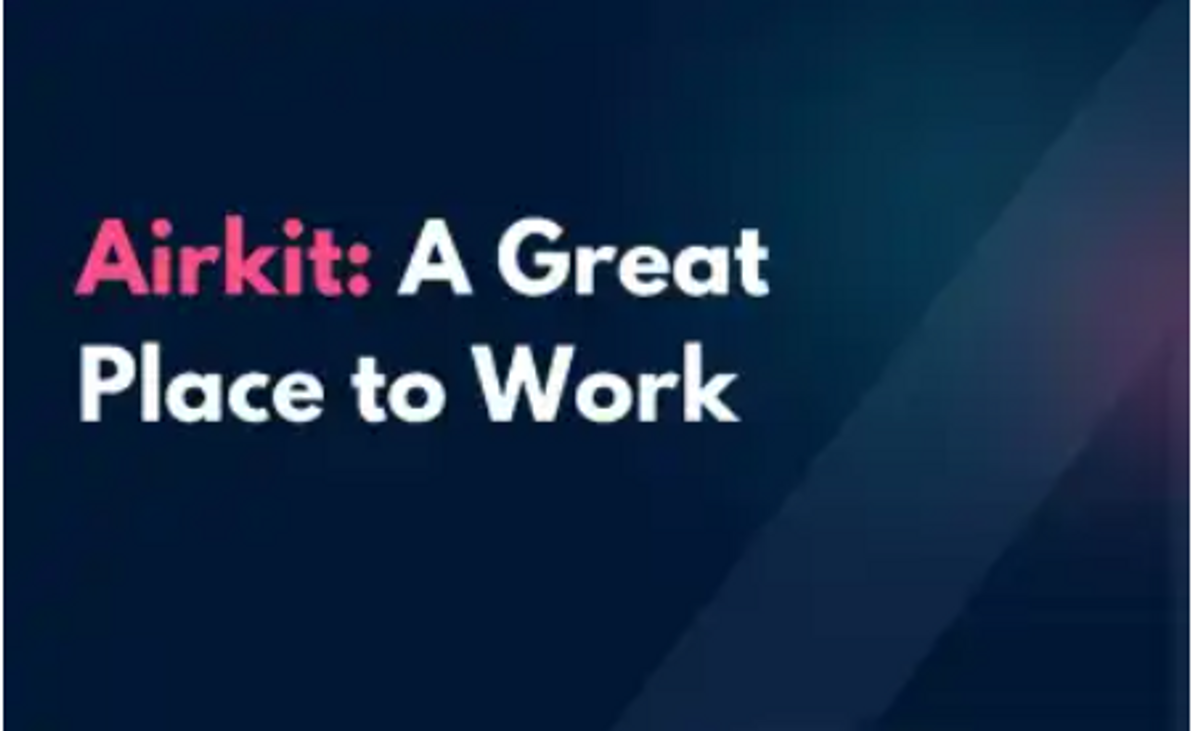 Airkit
Airkit: a great place to work
Below is an article originally written by Aria Zommers, and published on October 8, 2021. Go to Airkit's company page on PowerToFly to see their open positions and learn more.
Here at Airkit, we're committed to helping our customers better serve their own customers through automated digital experiences. We are equally as committed to creating a welcoming, supportive environment for Airkit employees, which is why we were honored to be named a 2021 Certified Great Place to Work earlier this year.

In recent exciting news, this week we joined the awesome ranks of Fortune's 2021 Best Small & Medium Workplaces. From day one, Co-Founders Adam Evans and Stephen Ehikian have prioritized and led with our corporate values — team, impact, moments, and excellence — and it's clear that their efforts have paid off. Despite a pandemic, remote work, and the general growing pains of an early-stage start-up, Airkit employees continue to love working at Airkit.
What makes Airkit great?
The new hire experience
Let's start with the new hire experience. Often, when companies grow as quickly as Airkit has over the past year, maintaining the foundational culture can pose a challenge. And, although being the newest member of a team isn't always easy, most recent hires feel right at home at Airkit. According to Certified Great Place to Work, 99% of employees surveyed said that when you join the company, you're made to feel welcome.
Front end engineer Jeremy Klukan jumped on board Team Airkit three months ago and has nothing but great things to say about the new hire process. When asked what the onboarding experience was like, this was his response:
"Onboarding was amazing! I've worked at a handful of startups throughout my career, and on top of this being the first time I have been treated to a 'pre-boarding' experience, I was blown away by how smooth and thorough the process was. I've received a lot of support from everyone, both cross-functionally and from my immediate team."
Maintaining a world class culture
Fortunately, the magic doesn't appear to wear off the longer you've been at Airkit. 96% of employees said that Airkit is a great place to work, compared to other US-based companies, where an average of 59% of employees said they felt their company was a great place to work.
Katy Abbaszadeh, Airkit's Head of Demand Generation, has been at the company for over a year and loves the fact that her impact is so measurable. She says, "You can make a decision on a Monday and realize outcomes that same week. Leadership values a growth mindset and encourages out-of-the-box thinking, which means we aren't afraid to try new things. We are empowered to contribute in meaningful ways, even beyond our job descriptions."
Whether employees have been at Airkit for three months or for three years, they have an equal stake in the company's cultural maintenance. There is a multitude of ways teammates play a role in fostering Airkit's culture, and we've had to get a little creative during the course of the pandemic with most of us working remotely. From meeting up with teammates outdoors to participating in the Workplace Experience team's random coffee date program or attending an intro to origami class, there has been no shortage of opportunities for Airkit folks to build real relationships with their team members.
Airkit's leadership
We could not discuss our company culture without thanking our leadership. Their experience, drive, and genuine care for their employees do not go unnoticed by the rest of the Airkit team. In fact, 100% of Airkit team members surveyed by Great Place to Work believe that management is both competent at running the business but also honest and ethical in their business practices.
For Co-Founder and CEO, Stephen Ehikian, success means not only establishing an inclusive culture but also regularly measuring ourselves against standards of excellence for how we serve our customers, how we build our product, and how we treat each other. In Stephen's words, "it takes a team to build and sell enterprise software. You need the right balance of engineering, product, design, marketing, sales, customer success, and operations working together to create a product customers love. But, this team isn't just limited to Airkit employees. It also includes our families, customers, investors, and advisors."
Growing the team
After working so hard at establishing and maintaining such a stellar team, we could not be more thrilled to be a Certified Great Place to Work as well as a Best Small and Medium Workplace. These awards both validate our efforts and inspire us to continue building a one-of-a-kind team experience.
We are truly producing something special here at Airkit, and we're always looking for wonderful new teammates to join us in creating not only a world-class product but also a world-class culture. If you're interested in learning more about becoming part of the Airkit team, take a look at our current open positions.