GET EMAIL UPDATES FROM POWERTOFLY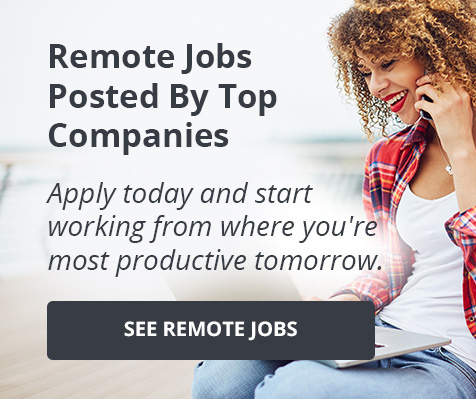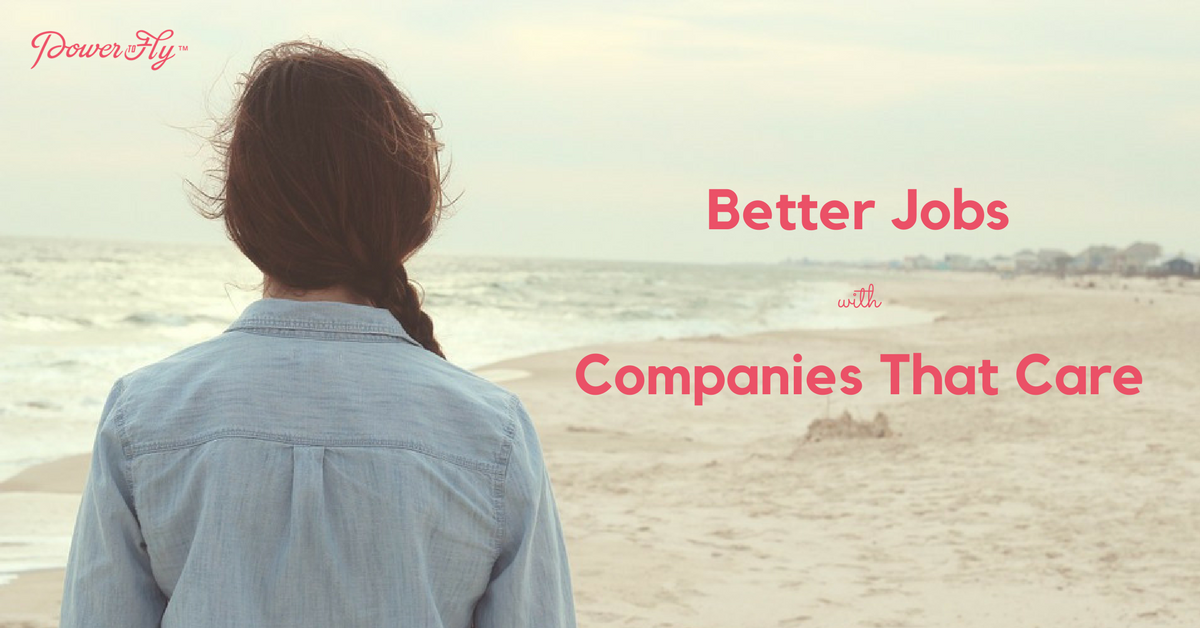 Companies That Care
Better Jobs with Companies That Care About Women – July 19, 2017
The early Greek poet Hesiod said, "It will not always be summer. Build barns." And while, yeah, you could make the case for that statement being a total bummer, that twinge you're currently mulling over in the depths of your gut make it known – I know this much is true. At PowerToFly, we always advocate for work-life balance, but we also don't rely on resting on our well-earned laurels. We fight for women like you on the daily. So join us in building barns, whether for improving your own situation, or for the good of the female squad, read on for all the ways we can work together, for the better.
FEATURED COMPANY THAT CARES: VERIZON
As the largest wireless communications service provider in the US, it's doubtful you've never heard of Verizon. So we'll spare you the company history and get to the good stuff — the benefits. Sweet benefits. They offer adoption expense assistance, relief for victims of natural disasters, top of the line health insurance and onsite fitness centers. Plus, read all about their women's group, WAVE, here. It's certainly safe to say that Verizon has your back, no matter what.
For more open roles, see the list below. And for even more amazing opportunities, be sure to check out our Jobs page.
Addepar – Product Manager (Mountain View, CA)
Amazon – Senior Manager, Product Management, Living Room Experience: Amazon Video (Seattle, WA)
Amazon – Senior Software Development Engineer, Amazon Channels (London, UK)
Apple – Security Data Analyst, Apple Information Security (Austin, TX)
Avant – Software Engineer (Chicago, IL)
Bloomberg L.P. – Senior Software Engineer, Build Workflow (New York, NY)
Complex Media – Web Developer, Architecture (New York, NY)
Dow Jones & Company – iOS Software Engineer (New York, NY)
Karat, Inc. – Customer Success Manager (Seattle, WA)
KitSplit – Technical Growth Manager (New York, NY)
LiveSafe – UI/UX Designer (Arlington, VA)
Time Inc. – Director of Brand Engineering, Lifestyle (New York, NY)
Viacom – Director, Product Management, Data Platforms (New York, NY)