GET EMAIL UPDATES FROM POWERTOFLY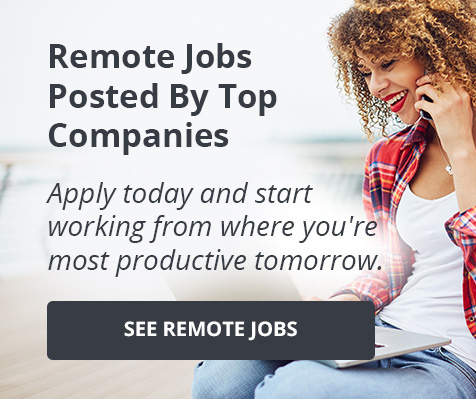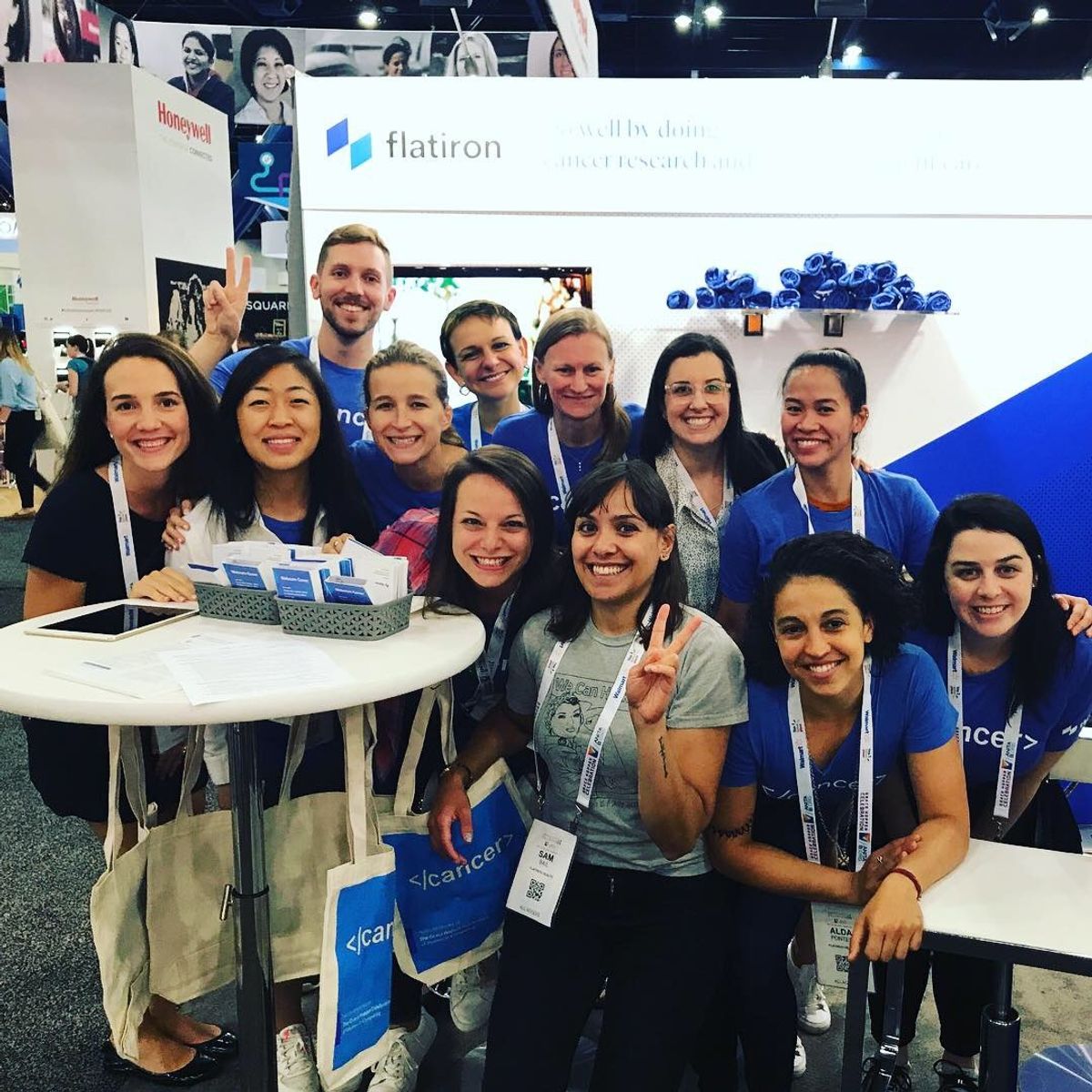 Flatiron Health Inc
Why Do I Keep Going Back To Grace Hopper?
Below is an article originally written by Stacy Gorelik, Director of Engineering at PowerToFly Partner Flatiron Health, and published on October 5, 2018. Go to Flatiron Health's page on PowerToFly to see their open positions and learn more.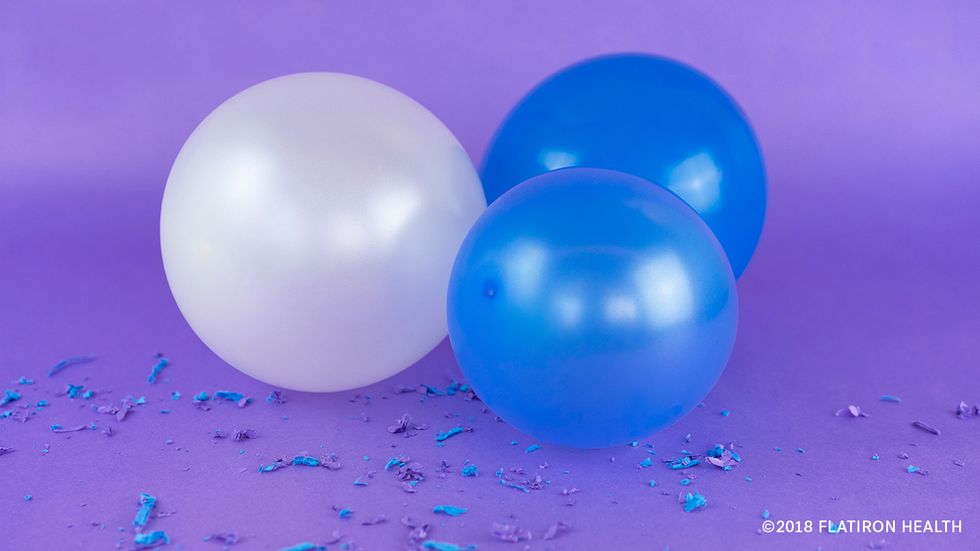 I believe today is an amazing time to be a technologist. I also believe it's an amazing time to be a woman technologist. Yes, sure, there are still plenty of challenges in many workplaces, schools and universities, and yes, young girls (particularly from underprivileged backgrounds) are still largely discouraged from moving into STEM by cultural and socioeconomic influences around them. But the power of the community that women in technology have built over time, despite, or because of, these challenges, makes this moment in time special to be a female in a technical field.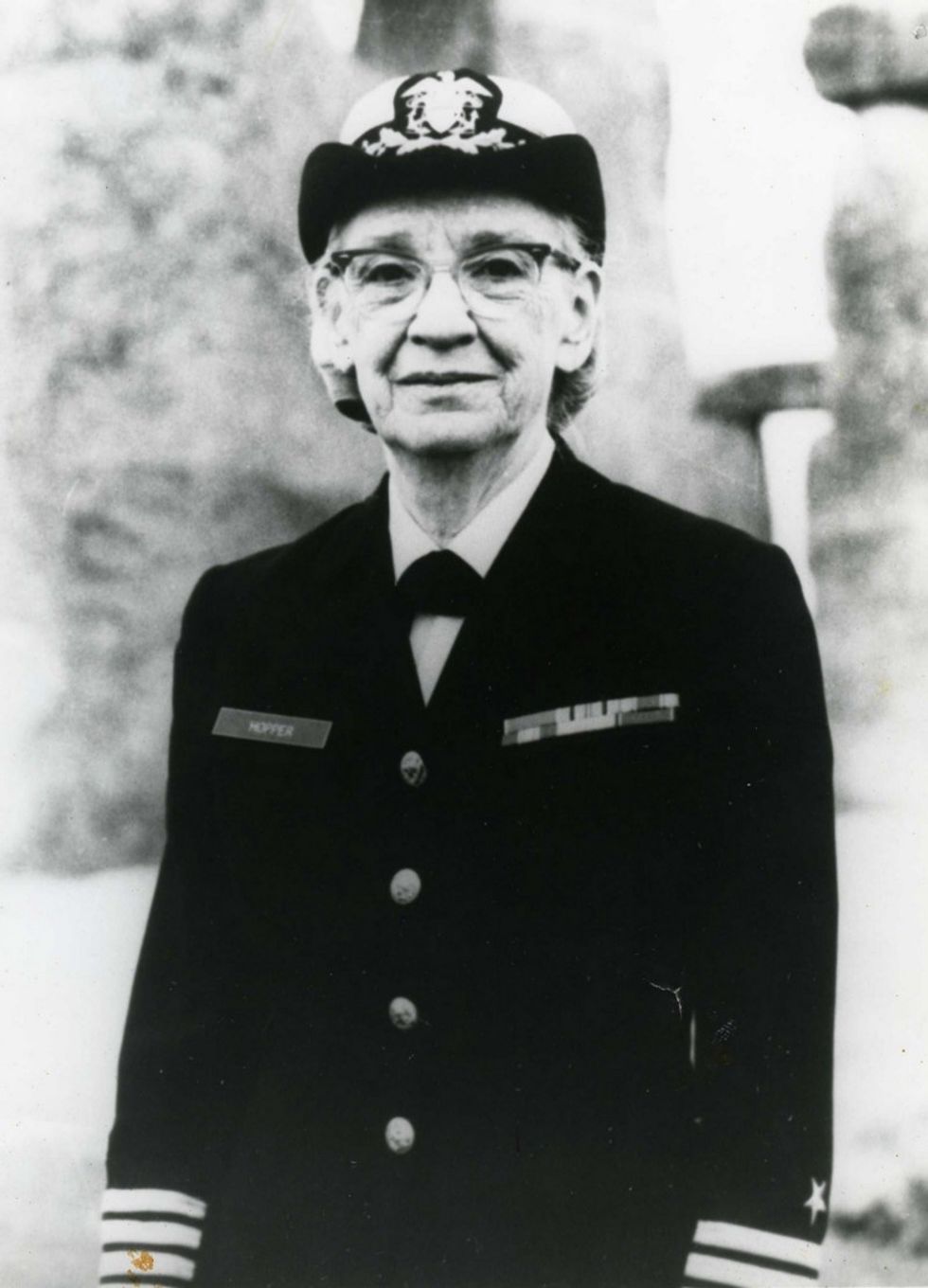 Grace Hopper, ca 1975
Last week, AnitaB.org gathered a record 22,000 women under the roof of the Minute Maid Park in Houston for the annual Grace Hopper Celebration. We learned, we recruited, we taught, we laughed, we bonded and some of us celebrated through the night. For those not familiar with the event: Rear Admiral Grace Hopper was a pioneer of computer programming who invented one of the first compiler-related tools and popularized the idea of machine-independent programming languages. The Grace Hopper Celebration, or more commonly referred to as just Grace Hopper or GHC, is the largest gathering of women technologists in the world.
Over the years, Grace Hopper has continued to grow at an unprecedented pace, both in the level of speakers and content presented during the conference, and in the number of companies and people who attend, but it has also enabled to stay relevant and important. Short of writing a 30-page essay, I wanted to document a few highlights of my experience this year to show why I continue to come back to Grace Hopper year after year:
The excitement leading up to Grace Hopper every year yields a high that's hard to explain: from speaking proposals submitted; to the recruiting strategies developed; to the company-sponsored panels aimed at building excitement specifically for GHC; to the flight full off women taking off from LGA and cheering each other on; to the song on the early morning shuttles to the conference center; to the spontaneous old mentee encounter in line for the coveted machine learning talk…
At the conference itself, the diversity and inclusion talks have become more meaningful every year, presenting us with tips, studies and solutions. The focus has slowly started to shift from just women in technology to other underrepresented groups, which I believe is not only important but crucial for our industry
This year, Anita Hill carried a message of hope in a closing keynote. In the midst of the Kavanaugh hearings, she made us look at all the progress that has already been made. She reminded us, "We thankfully now live in a world where corporate CEOs are saying 'I want to live in a better, more inclusive, diverse society'"
My colleague Jenny and I spent a large part of Wednesday in Mentoring Circles, teaching women of all stages in their career on how to boost their internal and external brands: sharing our experience, answering questions, connecting and learning a bit ourselves from the participants
I yet again met and connected with many incredible women: women who write code, women who run sizable organizations, women who coach others, women who use technology to empower our troops. After-hours events again sparked meaningful conversations, resulting in new connections made, knowledge exchanged, problems resolved
I loved overhearing our amazing Flatiron crew at our booth in the job fair: after a long day on her feet, Lucy, our machine learning engineer, felt no less inspired to teach every single person who came by our booth about how we combine human experts with automation to extract meaningful medical data from unstructured documents; Alda, our unquestionably most enthusiastic data insights engineer, coached a student on how to approach the recruiter; while another data insights engineer, Sam, high-fived her Twitter followers in the crowds
Thank you to AnitaB.org for yet another high-quality, meaningful event. As cliche as it sounds, it was truly inspiring to be around so many diverse women. The future is in OUR hands, as today we women technologists work for a better tomorrow. I am looking forward to riding on this high for another year, and sharing this experience with more Flatiron women in the years to come.