GET EMAIL UPDATES FROM POWERTOFLY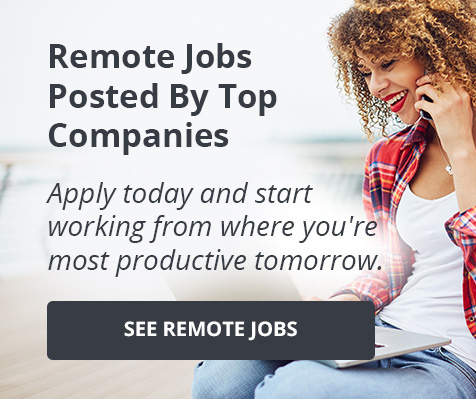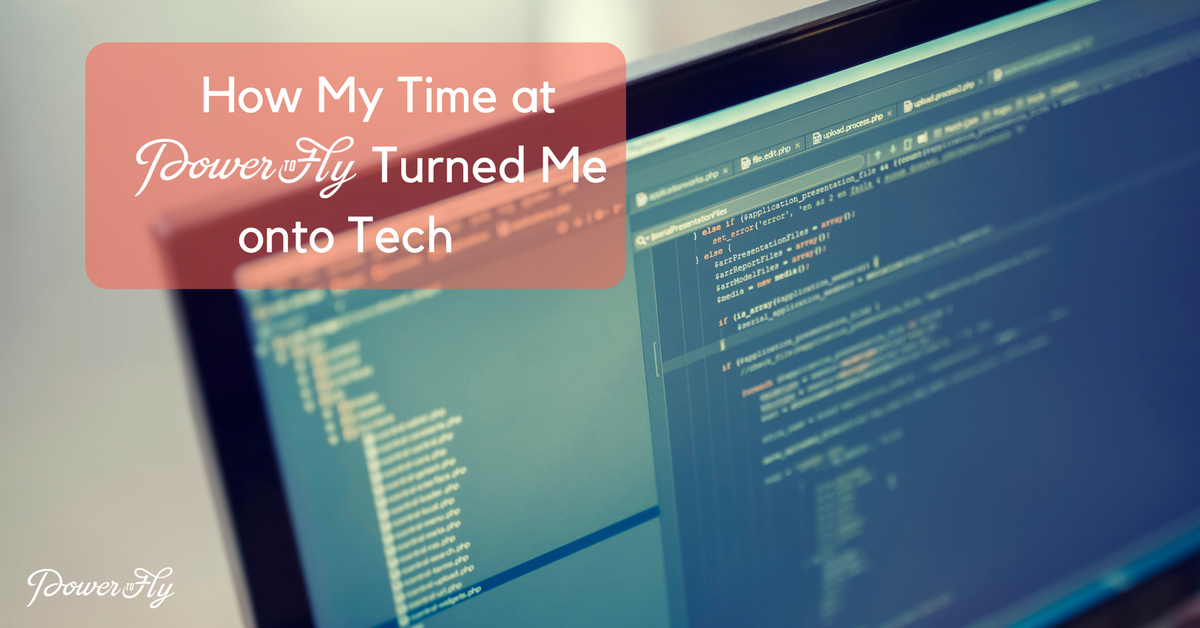 How My Time at PowerToFly Turned Me onto Tech
It's my last day as an intern at PowerToFly, and as I sit at my desk on the 41st floor of Hearst Towers in Midtown Manhattan, with an employee badge and coffee in hand, I can't help but pretend I'm an adult. But in reality, I'm just a 16-year-old girl who seems to be the only person whose ears pop in the express elevator –– or at least the only person who actively pops them by pinching my nose––and the only person who stands at the dessert table in the cafeteria for five straight minutes, overjoyed by the various forms of sugar to choose from. It's at these moments when I remember I'm just a kid.
My experience at PowerToFly has been eye-opening. The team is passionate, the work is engaging and the events have allowed me to meet female CEOs and COOS of huge companies like Dow Jones. The coolest part about working for PowerToFly is that every single thing you do –– even the simplest email –– is part of a bigger movement to bring equity for women to the workplace. Best of all, I have been able to witness that change first-hand as more diverse candidates enter the workforce creating a more productive and inclusive work environment. The PowerToFly team, made of mostly women, works crazy hard, and it has been so rewarding to learn from them and work alongside them.
Ever since I could speak, I've been bombarded with the question: "What do you want to be when you grow up?" I found the question pointless because my three-year-old self had no idea and frankly no interest in deciding. 'I mean really, Aunt Linda. I just want to play Legos, chill.' I changed my answer all the time: a vet, a designer, a novelist, a doctor, a baker, an actor, a birdwatcher… yeah, definitely not pursuing the last one. But I never once thought about pursuing a career in the technology industry. I don't know why –– maybe I was scared, maybe I didn't think I was qualified, maybe it didn't sound fun.
Recently, I've become interested in journalism. I am an editor for my school paper, and I love the community I've gained, the assertiveness it has instilled in me, and the satisfaction of writing something I feel passionate about that will touch the whole school (well, okay, the ten people that actually read the school paper). For years, my mother has pushed me to learn to code. She argued that it was as important as learning to write. I dismissed her advice as tiger-momming. After all, I go to a progressive high school where the emphasis is on ideas, not pre-professional skills. But during the last few weeks at PowerToFly, I've confronted the truth that my mom was right after all (this happens a lot).
This realization occurred at the Time Inc. headquarters when I witnessed interviews by Katharine Zaleski, cofounder and president of PowerToFly, with female software engineers at Time Inc. for a video promoting their job opportunities. I sat there, blown away. These women are badasses. One of them made an electric guitar for her nephew. Nothing can stop them from creating, building and innovating. I want to be like them.
Now, I don't know if I am going to be a software engineer when I grow up. I don't even know if I'll end up in journalism. But I do know that the tech industry is a field everyone––regardless of gender––should consider. And, if I do become a journalist, it will be crucial to know how to code to be able to work with the tech team who develops the apps and websites to make words come to life. Technology is taking over everything we do, everywhere we go. Even if I don't end up taking the tech road, I should at least be exposed to it, and realize I have the right and potential to enter the field.
But, for now I'm still just a kid. And thanks to PowerToFly, a kid with broader horizons and a better understanding of what it takes to get ahead. Maybe I'll finally be an adult when my ears stop popping in the elevator. I'll let you know when that happens.