GET EMAIL UPDATES FROM POWERTOFLY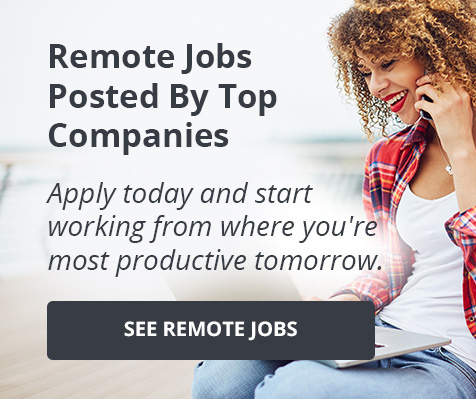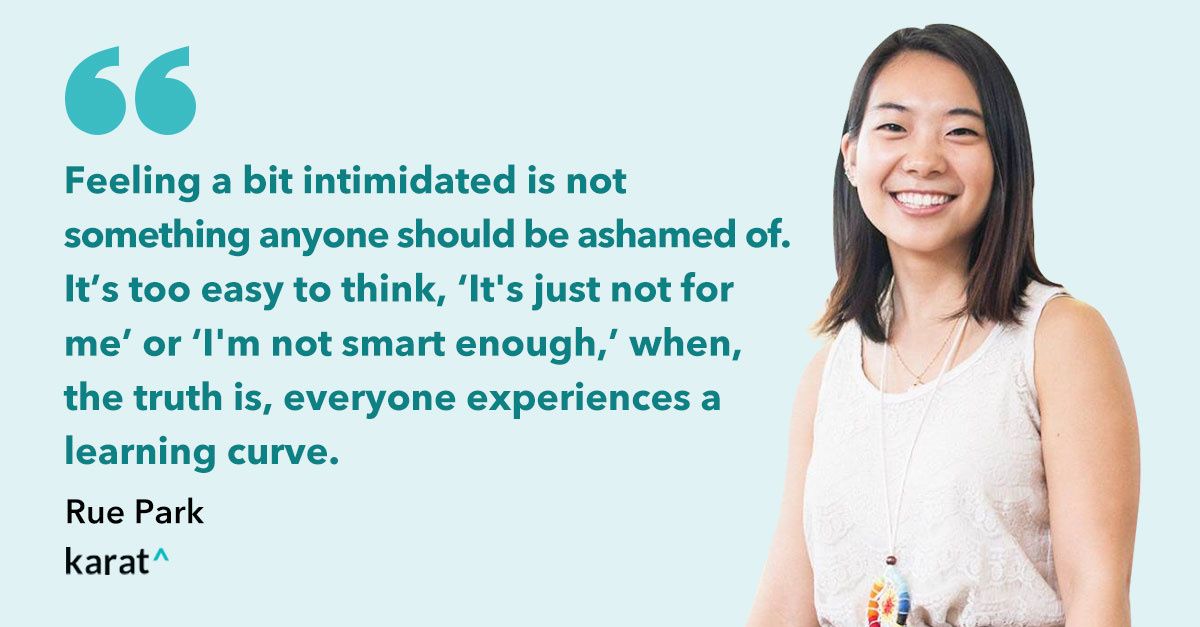 Karat
How This Full-Time Teacher Added Interview Engineering to Her Resume
A lot can happen in four years. As a first-year biology student at MIT, Rue Park took her first computer science class – and she hated it. But today, she's a former Google software engineer teaching computer science and conducting technical interviews on behalf of companies like Citrix and UiPath.
What happened in those four years that caused Rue to change the course of her career?
---
She took an education class that exposed her to the needs of underserved students, which got Rue thinking about making a difference in the education system.

"I decided that my long-term goal is to work at the policy level, which led me back to computer science again – I realized it would give me the power to scale solutions."
She found the subject tough at first but recognizes now that computer science is challenging for all beginners.
"Feeling a bit intimidated is not something anyone should be ashamed of. It's too easy to think, 'It's just not for me' or 'I'm not smart enough,' when, the truth is, everyone experiences a learning curve."
Persevering during this stage is key – especially for students with no previous exposure to engineering or computer networking concepts.
"It's a whole new way of thinking and gaining experience is what gradually gives you confidence," she explains.
Rue isn't afraid to admit she suffered from impostor syndrome as a software developer intern, but she became more self-assured the deeper she delved into her role. Ultimately, she landed a position as a software engineer at Google.
Today, she's a full-time computer science teacher and loves the challenge of explaining computational thinking, program analysis, and large data sets to her students.
Still, not that long ago, Rue was nervously prepping for her first round of technical interviews. After some time, she decided to harness her journey into the field of computer science: Now she sits on the other side of the table as an Interview Engineer for Karat, conducting first-round technical interviews on behalf of leading companies like Indeed, Intuit, and Pinterest.
Rue interviews as many as 20 software engineers a week, which means that she's seen the full spectrum of candidates.
If you're a software engineer looking for a flexible role, read on to hear more about Rue's experience as an Interview Engineer and how you can follow in her footsteps!
How to Become an Interview Engineer at Karat – Read Rue Park's Recommendations In Her Own Words
What advice would you give to someone who wants to become an Interview Engineer at Karat?
Your primary focus should be to demonstrate that you'd make a good interviewer. So, do all that you can to provide a quiet, positive interview environment and show that you can communicate clearly.
Once you've passed the technical interview, in which you'll discuss past technical projects and do some coding, you'll have another interview where you'll pretend to be the interviewer. For this component of the interview process, you want to make sure that you're comfortable reading code.
Oh, and smiling a lot helps too!
How much flexibility do you have?
I'm a full-time teacher, so I just state what my availability is, depending on my class schedule. It's really flexible. The role at Karat also gives me a lot of financial freedom, because I know that I can pick up more interviews when it works for me.
Sometimes I do as few as four interviews in a week or as many as 20. It depends on my availability and the incentives offered by Karat.
Are you interested in becoming an Interview Engineer? Learn more about the job and what you need to become an Interview Engineer at Karat here.