GET EMAIL UPDATES FROM POWERTOFLY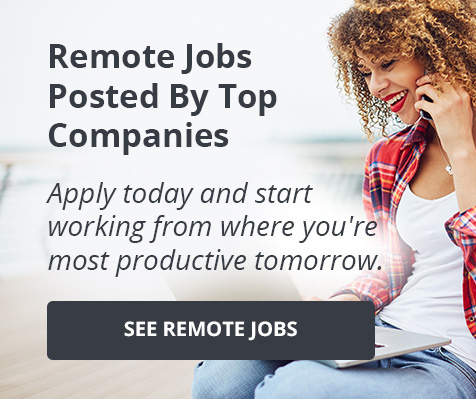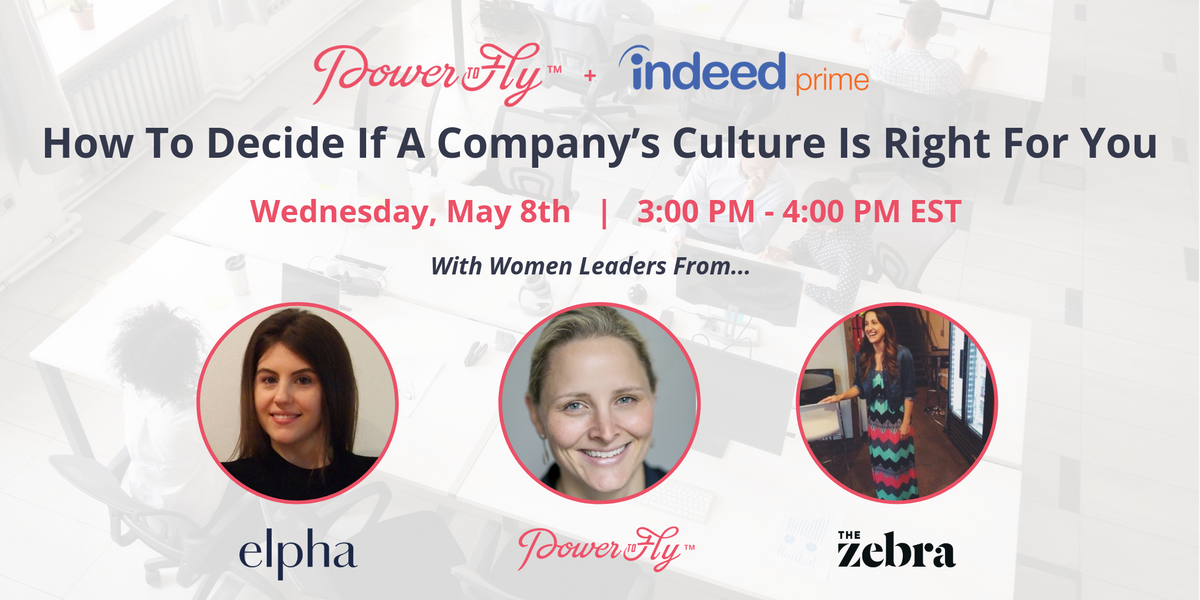 How To Decide If A Company's Culture is Right For You
"Culture Fit" is an often used, and yet very misunderstood phrase in today's workplace. But what if you could use "culture fit" to your advantage during your job search while making sure you're finding a company that will enable you to thrive and not just survive? Join women from PowerToFly, Elpha, and The Zebra, in partnership with Indeed Prime, as we discuss this topic and answer your questions on this interactive webinar.
Speakers will include:
During this one hour webinar, you'll learn:
How to research whether a company's culture would be a fit for you - from sites to use to reverse reference checks
What to look for during the hiring and interview process - the questions to ask
Who and what leaders look for to build their company cultures
The conversation will take place on Wednesday, May 8th from 3:00 PM to 4:00 PM EST. You'll also have the opportunity to ask questions and receive follow up information.
About our webinars: All RSVP'd attendees are welcome, regardless of race, color, religion, national origin, gender identity, pregnancy, physical or mental disability, or age.